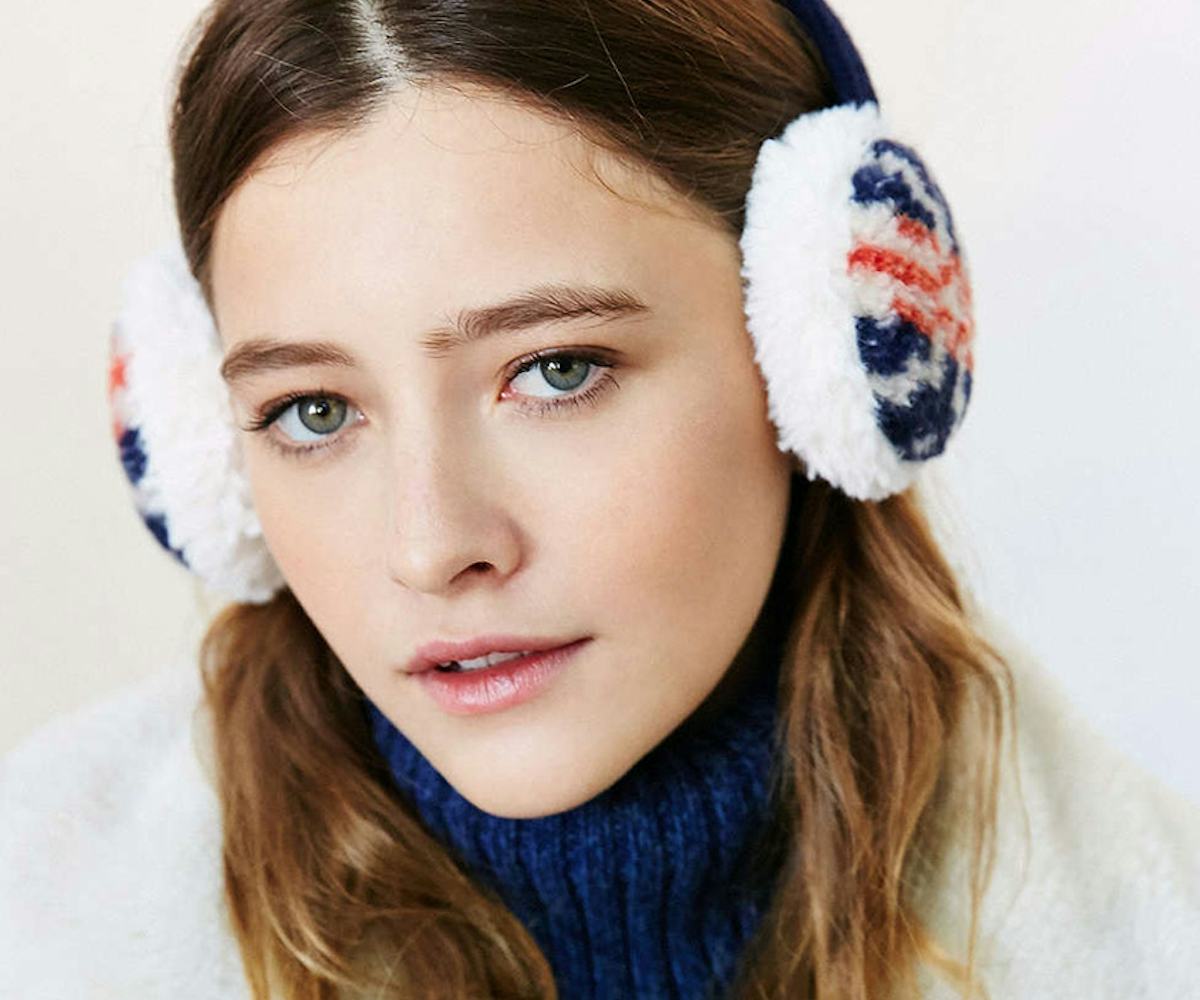 Photo courtesy of Urban Outfitters.
The Truth About These Winter Accessories Myths
Every year when the temperatures drop, we have a major choice to make: Do we want to be warm, or do we want to look good? Is it possible to be both? Luckily, with these new trends, you can. Today, we bust three winter accessories myths: Earmuffs—yay or nay?, whether texting with gloves on is actually possible, and the deal when it comes to mixing and matching your outerwear accessories. Although these may be things that you've typically avoided in the past, it's now possible to be toasty and cute, all winter long.
Click through to the gallery read on.
Myth: Earmuffs aren't cute and are too childish to pull off.
Truth: Nowadays, earmuffs can be incredibly chic and grown up—warm and cozy in faux fur or fleece and with newer, updated shapes. Some are even technologically advanced, serving as headphones and a source of warmth!
Kyi Kyi Fox Fur Earmuffs, $82, available at Nordstrom.
Camp Sherpa Ear Muff, $24, available at Urban Outfitters.
Jennifer Ouellette Faux Fur Headband, $125, available at Barney's.
NoiseHush BT500 Bluetooth Earmuff Headphones With Mic, $49.99, available at NoiseHush.
Myth: You can't text while wearing gloves.
Truth: Many brands now carry tech gloves, or 'texting' gloves, that allow your smartphones to register touch while keeping your precious hands warm and toasty! The best part is, these special gloves are available in a number of cute styles, from leather to knits!
Coach Knit Tech Glove, $37.50, available at Coach.
Bloomingdales Leather Tech Gloves $98, available at Bloomingdales.
ASOS Touch Screen Globes in Black Fair Isle Palm Print, $17.50, available at ASOS.
UGG Tech Quilted Leather Glove With Knit Cuff, $89.99, available at UGG.
Myth: Your scarves, gloves and hats should always match.
Truth: FALSE! We're all fans of mismatched colors and prints at NYLON, so whether you choose to mix a combo of a minimal black and white, eye-popping neons, or pretty pastels, we say go for it—the more interesting the better!
Forever 21 Scarf & Tech Gloves Set, $6.99, available at Forever 21.
American Apparel Unisex Circle Scarf in Neon Yellow, $14, available at American Apparel; American Apparel Unisex Cuffed Acrylic Lined Beanie in Flourescent Pink, $20, available at American Apparel.
& Other Stories Alpaca Beanie, $39, available at & Other Stories; & Other Stories Cashmere Gloves in Light Pink, $55, available at & Other Stories.