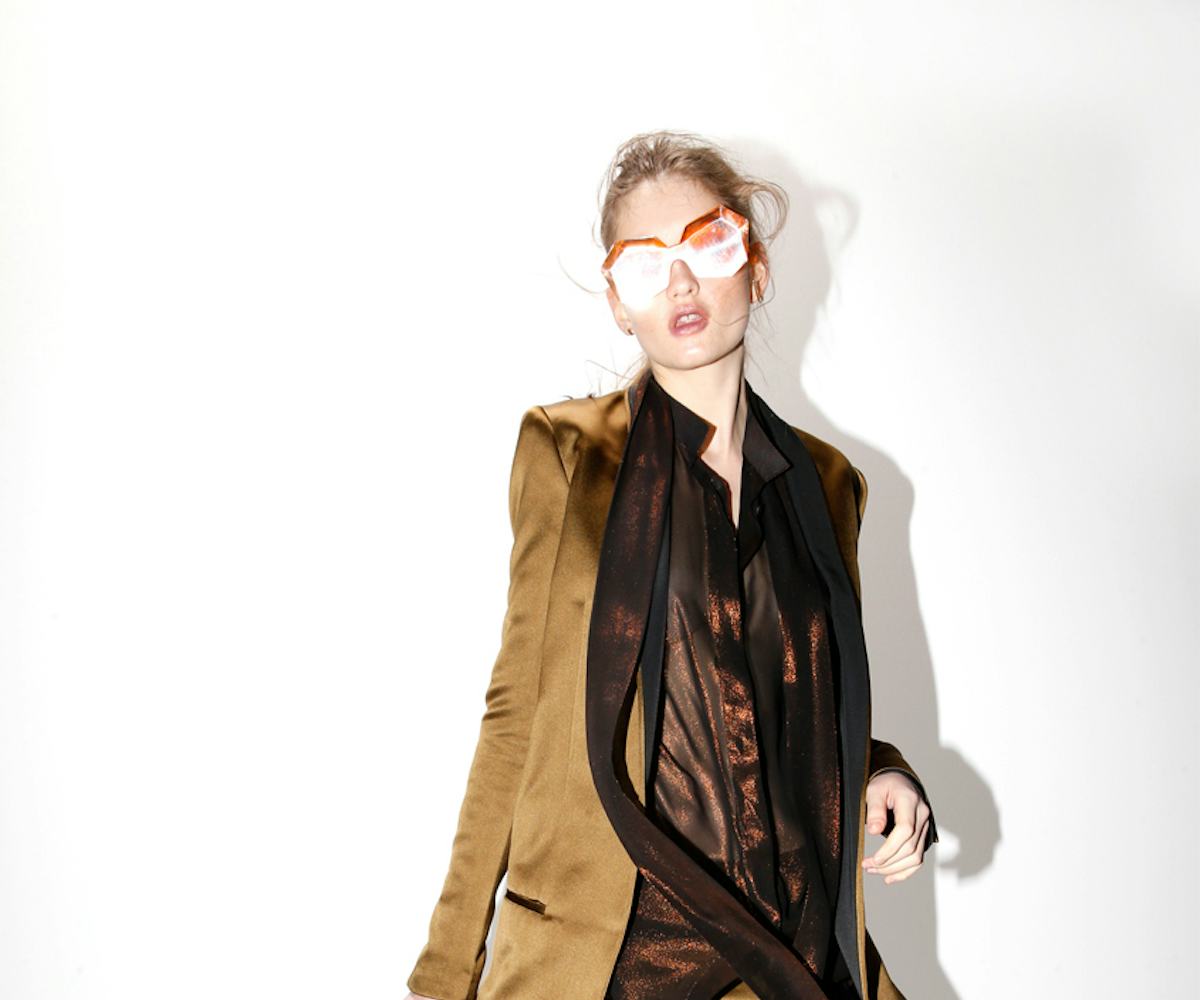 photo by jason nocito
#nylongirlproblems: transitional dressing
the trends that will take you from winter to spring.
The Question:
I'm tired of winter! What things can I buy now while it's still cold, but keep wearing into spring?
The Answer:
I just got back from
where I am lucky to say that it was 50 degrees and perfectly sunny. I almost felt as though Spring had sprung and I could ditch all my coats and lug sole boots until next year but alas I returned to New York where winter is still in full effect. To mind-over-matter the hard month of February I prescribe mixing some bits of spring fashion into your well-worn winter uniform. Here are 10 pieces that work for the remainder of winter and can be worn into spring too. 
METALLIC: Topshop Unique Silver Leather Skirt -- $390
Wear it with a heavy hooded military coat, charcoal tights, and a chunky heeled boot now, and with slip on Vans and a crew neck sweatshirt in April.
HAWAIIAN PRINT: Asos Bomber Jacket -- $141.14
Layer it under a long black menswear coat and pair with leather jeans now. Later you can toss it over a mesh tank and high waisted shorts.
PLEATS: Q-Mack Pleated Skirt -- $79
Throw this mini skirt over a slim cropped trouser in the same shade to mimic the cool skirt-over-pants trend that was huge for fall. When it warms up, toss on a sporty sleeveless top.
SLIP DRESS: The Reformation x UO Slip Dress -- $59
Pile on a wooly knit scarf, long cardigan and toggle coat not to mention thick heathered tights and boots. In spring, wear it with nothing but a wide brim felt fedora and some beat up, lace-up boots.
MESH: Bebe Mesh Cropped Bomber -- $94.99
Layer a turtleneck under now. Rock it with a bandeau top later.
DISTRESSED WHITE DENIM: Guess Low-Rise Moto distressed Skinny Jeans -- $128
Rock these with a heavy oversized white or cream fisherman sweater and tan boots. When the weather changes pair with your favorite well worn sleeveless band shirt and some broken in chucks.
TRIBAL PRINT: Nicole Miller Skirt -- $195
CROP TOP: Aqua Top -- $48
Layer a long sleeved button down shirt under a crop top for a cool layered look now. In the spring brave a sliver of belly with a simple pencil skirt.
SHIRT DRESSING: Kate Spade Saturday Dress -- $160
Try it belted with a long skirt layered underneath now. In the spring try pairing with white mens style lace-ups.
WORD PLAY: Jac Vanek Uncool Sweatshirt -- $69
Clothes emblazoned with written statements were all over the runway for Spring. Rock the look now with a turtleneck worn under. When spring arrives push up the sleeves.