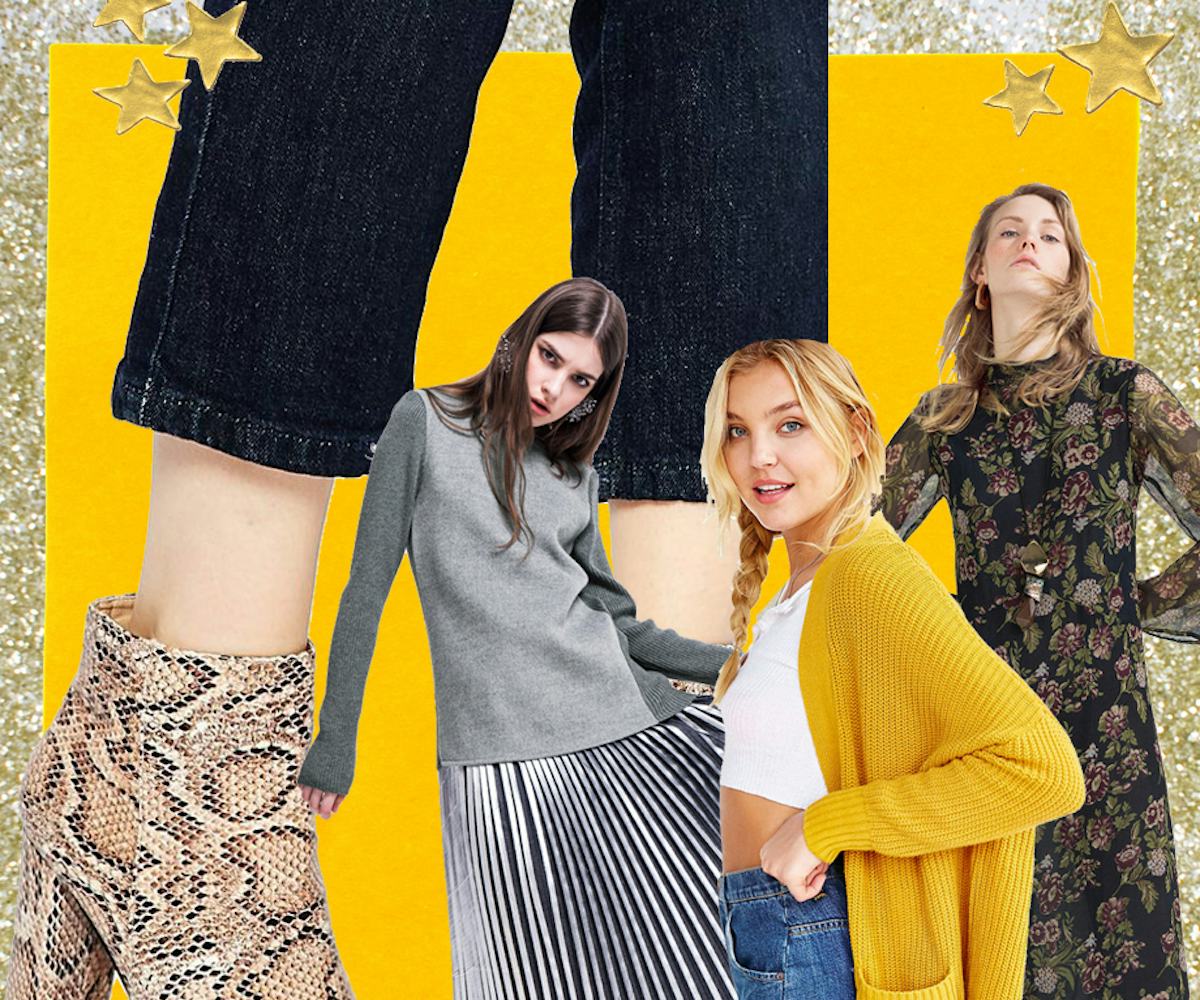 4 Pieces To Buy This Winter That You Can Wear Into Spring
seasonless items to grab now
When fall and winter items start to go on sale and the newest spring collections start flooding our favorite online shops, we have a tough decision to make. Do we start stocking up on pieces for our spring wardrobes, or do we buy things that we can actually wear right away? There will be quite a chill in the air for weeks to come, so the trick is to start buying smart—pieces that you can incorporate into your winter wardrobe that will wear well into spring. 
We rounded up four items you need to stock up on now that you can wear for months to come.
The Oversized Cardigan
Cardigans are the most versatile layering piece one could own. Add an extra layer of warmth under your winter coats, or let it act as an alternative to a light jacket on a cool, spring day.
BDG, Parker Cardigan, $59, available at Urban Outfitters.
Tomorrowland, Long Cardigan, $575, available at Barneys.
American Apparel, Mohair Loose Cardigan, $110, available at American Apparel.
The Long Sleeve Dress
Long sleeve dresses will keep you warm when it's not yet hot enough for bare arms and can be paired with tights and boots during the colder months.
Zara, Long Dress with Floral Print, $69.90, available at Zara.
Topshop, Petite Kitten Floral Dress, $90, available at Topshop.
Elizabeth and James, Lilou Silk Dress, $445, available at Bloomingdales.
The Midi Skirt
Throw on a pair of tights underneath, and you have enough coverage for even the coldest of days. Simply go bare-legged once the temperatures begin to rise.
Front Row Shop, Grey Metallic Pleated Midi Skirt, $57.80, available at Front Row Shop.
Keepsake, Vertigo Skirt, $180, available at Fashion Bunker.
Kenzo, Moonmap Skirt, $811.90, available at Farfech.
The Ankle Boot
Ankle boots are a fall and winter staple, but in lighter colors they can be worn well into spring—just don't ruin them in the snow.
Daisy Street, Snake Print Block Heeled Ankle Boots, $60, available at ASOS.
Sole Society, Kelsita Suede Heeled Bootie, $99.95, available at Sole Society.
Freda Salvador, Double-Zip Pebbled Leather & Snake-Print Booties, $550, available at Saks Fifth Avenue.