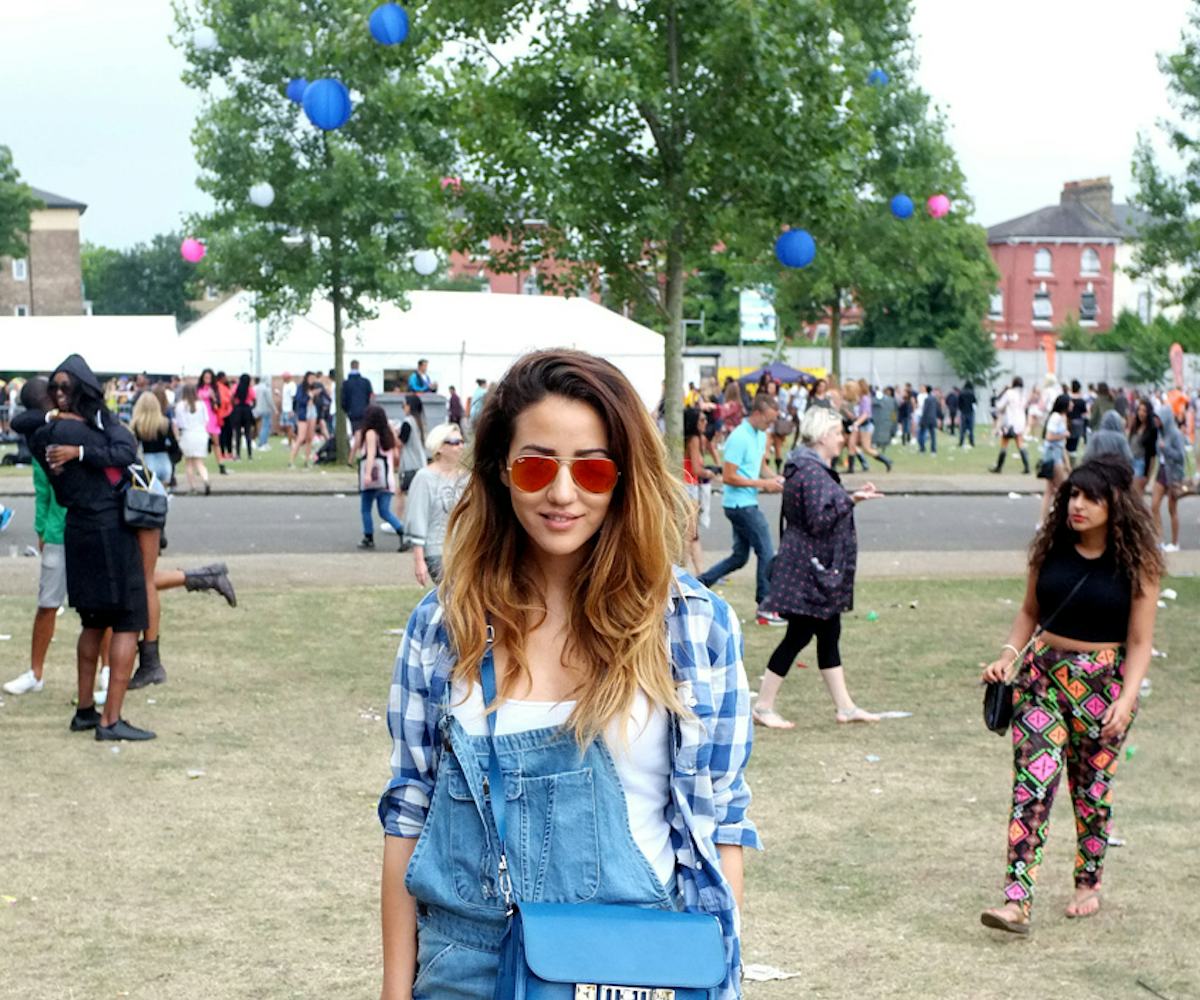 all photos by julia shutenko
the only festival essentials you need this summer
we've narrowed 'em down to five!
If you've ever gone to see a band and felt bummed out gazing at the sea of flower crowns, crop tops, and fringe across the grounds, you're not alone. Nothing against denim-cutoffs or lace blouses, but you guys--festival fashion has finally reached its saturation point.
However, rather than destroying the notion of cool concert trends altogether, ditch the obvious options and instead give festival staples a rad new twist. We've scoured the scene at London's Wireless Music Festival this weekend and have narrowed it down to five essential items: a matchy-matchy set, flattering overalls, a printed jacket, a statement hairpiece, and comfy boots.
Even better, you can incorporate each of these pieces into your closet seamlessly long after the season ends. (Because let's be honest: how many times are you really going to wear that crochet monokini after the concert is over?) 
See our picks in the gallery--ticket not included. 
Essential #1: a printed two-piece
Topshop Silk Printed Jacket and Shorts Set--$400
Essential #2: a good pair of overalls
Splendid Striped Overalls--$198
Essential #3: a killer patterned jacket
Gestuz Printed Bomber Jacket--$129
Essential #4: a rad hairpiece
Essential #5: a comfy pair of wear-everywhere boots