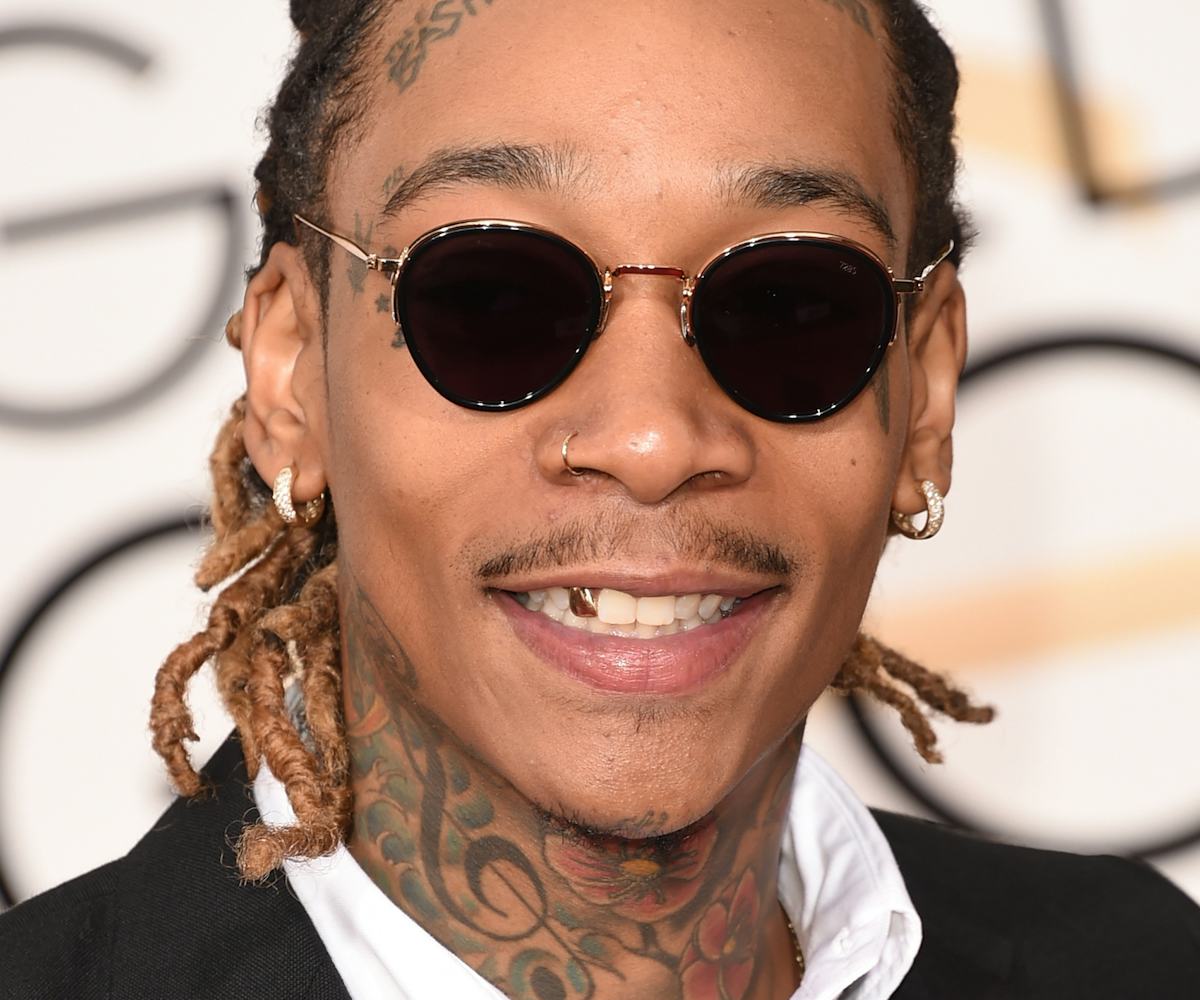 Photo by Jason Merritt/Getty Images.
Wiz Khalifa Speaks About His Infamous Twitter Feud With Kanye
"I have nothing to apologize for"
It has been a juicy year for Twitter wars already, with Kim Kardashian West versus, well, almost everyone who commented on her NSFW-ish selfie, Diplo versus Zedd (with commentary from Deadmau5), and, the pinnacle of all of them, Kanye West versus Wiz Khalifa.
All those watching from the sidelines like sports commentators heartily agreed that it was Kanye who won the digital battle, with lines like "I am your OG and I will be respected as such." (Though, there was that whole #FIBAB clap back with Amber Rose, so we'll give her an honorable mention.)
It was a messy battlefield with plenty of insults thrown about that made us collectively cringe. And as awkward as Kanye's 17-part diss list made us feel, it had to have felt a thousand times worse for Khalifa, the object of the epic rant. Right? Well, turns out... not so much. 
In a recent interview with GQ, Khalifa brushes off the Twitter feud as if it were, well, nothing. "When shit don't matter," he said, "it don't faze you." It's hard to imagine the wrath of one of music's most powerful figures raining down on you as registering, at maximum, as irritating, but that's simply how Khalifa feels. "Why would I?" he responds after being asked if he regrets starting the fight. "It's done and over with, so it don't even matter."
He insists there's nothing to apologize for, couldn't be bothered to care about #WizWearsCoolPants being a thing, and the two have no animosity anymore since a phone call cleared matters up. Well, that settles it, the Great Twitter Beef of 2016 wasn't a mountain, it was a molehill.