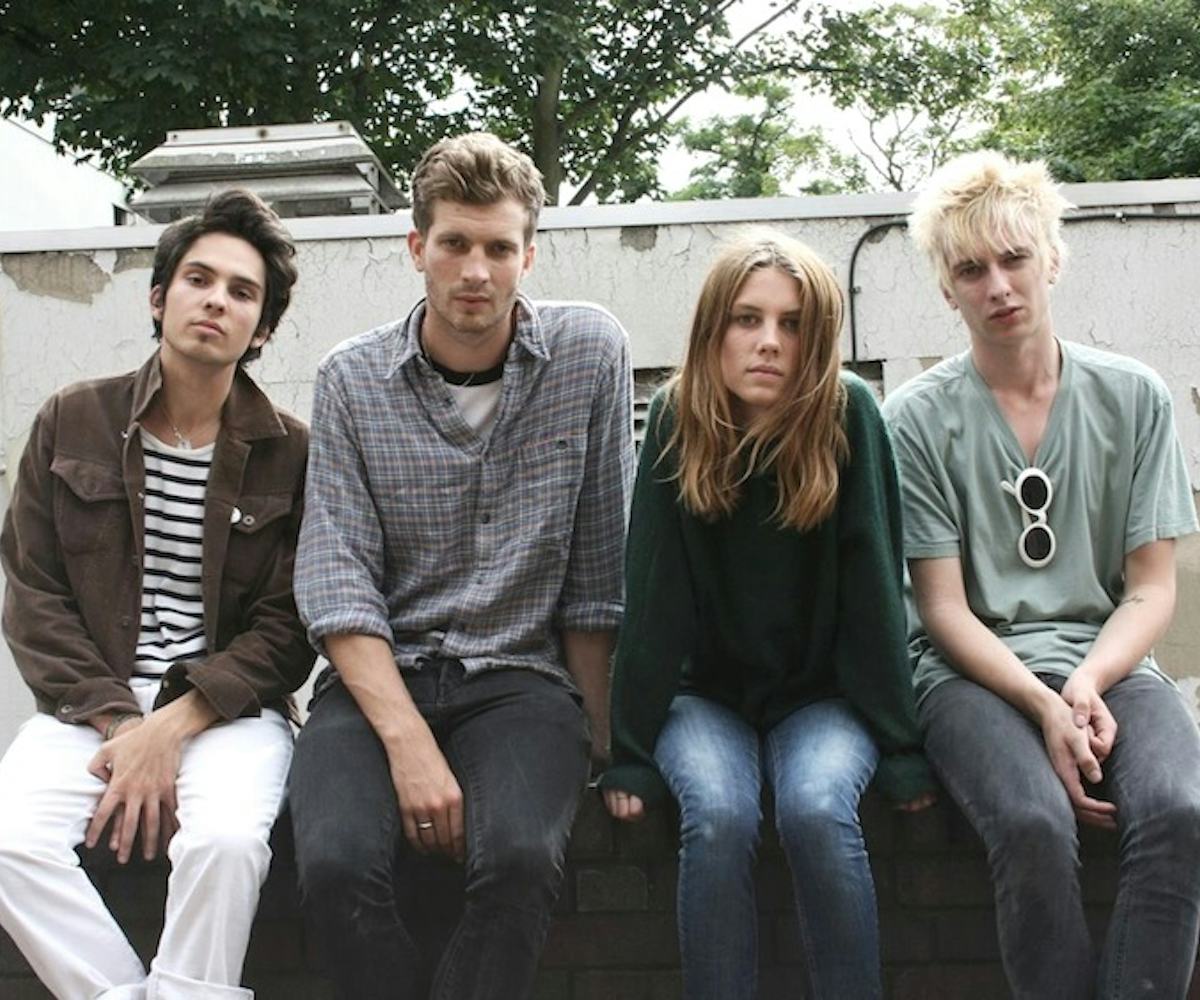 band crush: wolf alice
meet the london fourpiece and stream their debut ep!
We've been obsessing over Wolf Alice for a while now, ever since the London indie outfit dropped their debut "Leaving You" almost exactly a year ago (listen here if you haven't already!). The bluesy rock number is a total get-up-and-dance anthem--not to mention, it paved the way for follow-up tracks like "Fluffy," "White Leather," and our personal fave, "Bros." 
This month marks the release of the band's EP Blush, so it's about time we crown Ellie Rowsell, Joel Amey, Joff Oddie and Theo Ellis our official Band Crush. Not only are they the perfect study in contrasts--Rowsell's clear, ethereal vocals juxtaposed with guitar riffs and pounding drums--their sound is all over the place in the best way possible. 
The group's moniker happened randomly (they pulled a page out of an Angela Carter book "because we wanted to make a Myspace but didn't have a name," explains Rowsell), as was their decision to form a band. They originally bonded after they realized "we all love lager, The Simpsons, and guitars," and this sense of not trying too hard infiltrates in each and every aspect of their vibe. 
It's a good thing, trust us. Whether it's a grungy soundscape, an onstage uniform of oversized sweaters and skinny jeans, or the new boundary-pushing video for "She," these guys show that being too polished is overrated. They describe their sound as "honest," and we couldn't agree more.
Thanks to tours with bands like Swim Deep, Wolf Alice has been slowly and steadily building a fanbase overseas. But now that they're embarking upon their first headline tour, here's hoping their inevitable America invasion happens sooner rather than later. 
For now, get your rough-and-tumble indie rock fix and stream Wolf Alice's EP below!