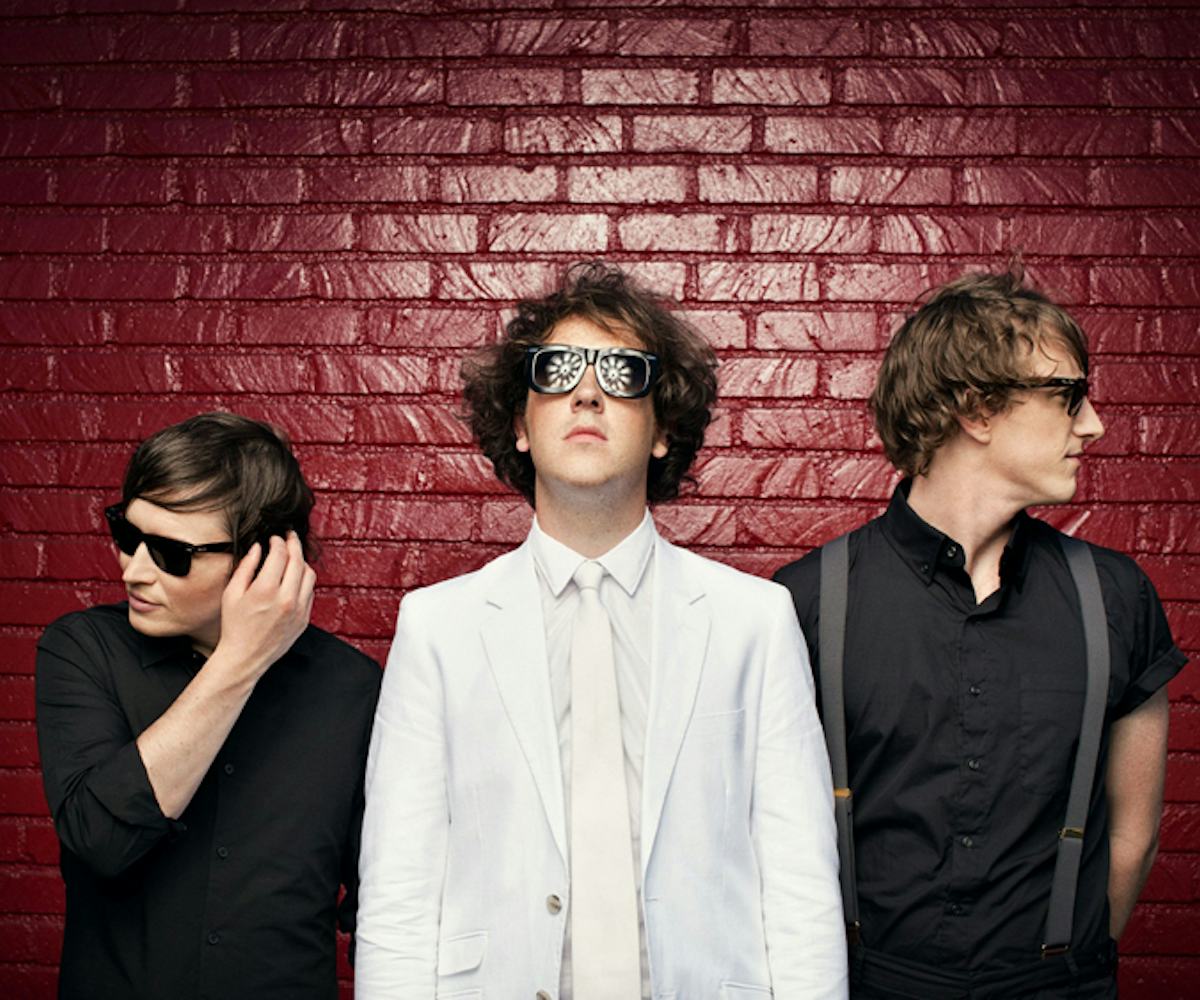 song premiere: the wombats x grouplove + captain cuts
the song you love got even more party-fied.
In its original incarnation, The Wombats' "Your Body Is A Weapon" is a big-guitar, big-vocals ode to creepy photographers. "It was based on a paparazzi who gets a bit too infatuated with the person he is photographing; it's a tale of unrequited love to some extent," the band tells us.
So what happens when the Liverpudlians' track gets re-imagined by L.A. party band Grouplove and trio Captain Cuts? Think hand-claps, amped up beats, and a long dance break in the song.
"It's always strange for us hearing remixes because it's a complete re-interpretation of the song, but this one is really interesting," the Wombats admit. "The rhythm and chords have changed big time and our BVs are used more throughout."
And while the collab came about through the trio's label--"Sorry there's no interesting story of us meeting them in an otter sanctuary and playing twister with Grouplove against the National Team of Otter Twister Champions," they joke--we're glad it happened, since it's the most upbeat tune we've heard all week.
Hear what we mean right here--we've got the exclusive premiere. Stream it now, stream it tonight, stream it all weekend--you'll be glad you did.