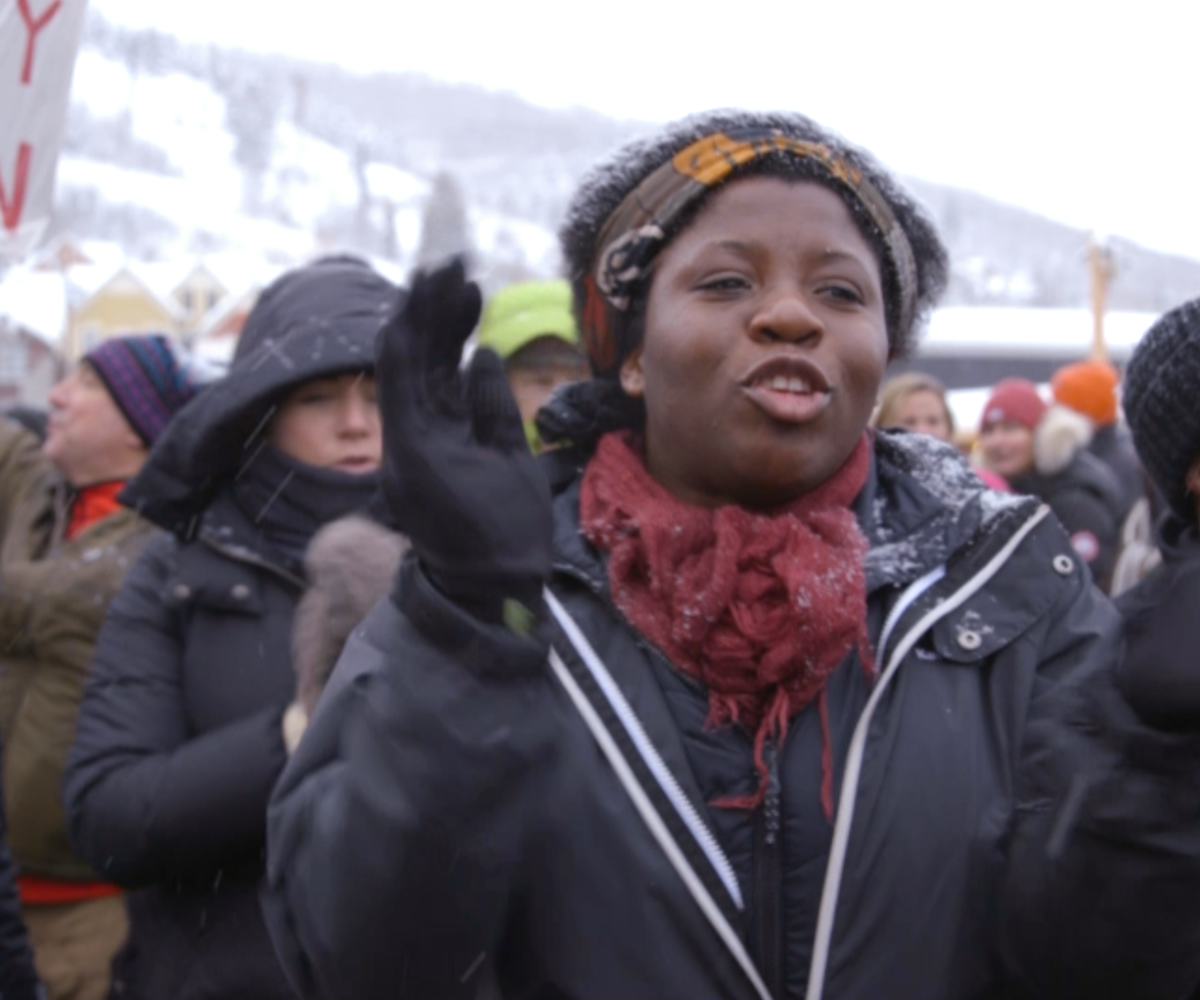 Why Connie Britton Was "Crying All Day" At The Women's March
"I want people to feel that their unity matters"
Saturday, January 21, 2017, was a day of great significance: The largest national protest in American history took place, with millions of participants across the country. The Women's March, spearheaded by a half million nasty women in Washington, inspired sister marches—not just around the country but also across the world, from Paris to Antarctica. 
While the Los Angeles Women's March was itself enormous, given the fact that half of Hollywood had descended upon Park City, Utah, for the Sundance Film Festival, it only seemed fitting that the mountainside ski town host a march of its own, organized by the inimitable Chelsea Handler. Despite below freezing temperatures and an endless cascade of snow, thousands plowed through the frosty streets, galvanized.
In the video above, we chat with Connie Britton, one of the several Hollywood heavyweights involved with the march, about the absolute importance of intersectionality.