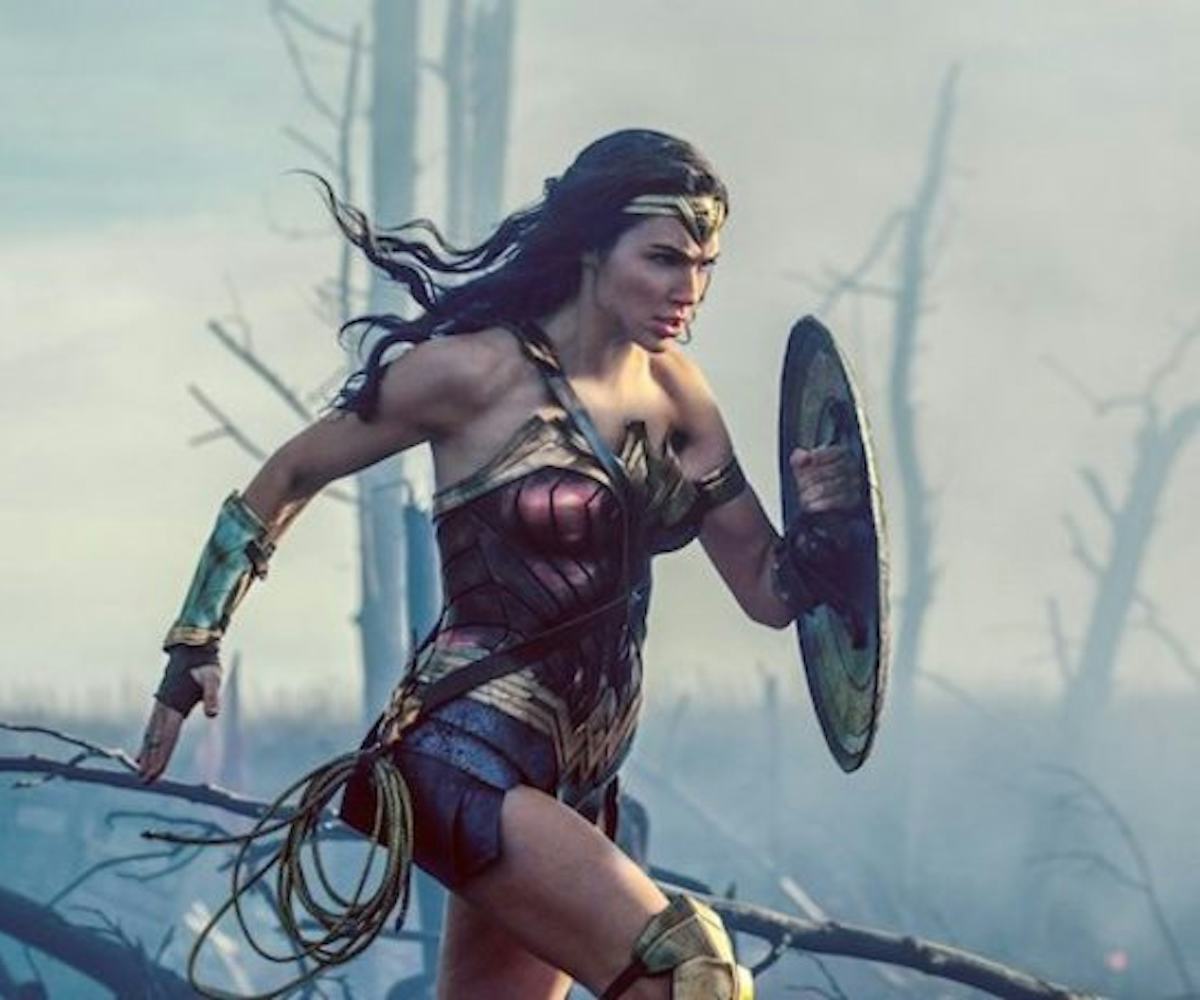 Photo via Facebook @wonderwomanfilm
Is 'Wonder Woman' Going To Grab An Oscar Nod For Best Picture?
The Lasso of Truth says….
Wonder Woman has already shattered a lot of glass ceilings. Not only is it the highest-grossing film ever for a female director (and had the highest-grossing opening weekend for a female director), it's also the highest-grossing film in the DC Expanded Universe, period. The film has made more money than its male-driven counterparts such as Captain America: The First Avenger (which is Marvel, we know), Batman v Superman, Suicide Squad, and a slew of other films. Now, as reported by Complex, it looks like Warner Bros. is setting its sights on a new achievement: getting those Oscar nods for Best Picture and Best Director.
Why would Best Picture, in particular, be such a big deal? It would be the first comic book-adapted film to get a nomination. Plus, it would be huge for a female-driven action movie to earn this kind of distinction first because it will prove beyond the shadow of a doubt that there is an enormous market for female-driven movies, particularly superhero and action movies. Coupled with the fact that this movie also had a woman direct it? That ceiling would shatter so badly, there'd be glass all over the damn place.
All too often studios and directors defend their male-centric films and flat female characters by saying that this is just what people want. How can you blame us for catering for popular to taste? They'll point to flops like Catwoman and Elektra as data points. Female directors are often set up for failure in a way that their male counterparts simply aren't, in that male directors are allowed to fail and try again. When a movie directed by a woman fails, people just say female directors just aren't as good. And, while it remains to be seen if director Patty Jenkins has really helped turn the tide in Hollywood, it feels like we're headed in the right direction. Wonder Woman 2 is already slated for December 13, 2019. In the meantime, Brie Larson will take on Captain Marvel (which was co-written by two women and will be co-directed by Ryan Fleck and Anna Boden), and Gina Prince-Bythewood will direct Silver and Black. Getting those Oscar nods (and, hopefully, wins) for Best Picture and Best Director could really help cement the idea that women-driven films can succeed and win—and more importantly that women deserve the chance to try.
The Academy Awards won't take place until March 4, 2018, which is a whole lot of time for shiny new movies to try and come in and knock Wonder Woman out of consideration. But, Diana is still taking theaters by storm and raking in the dough, so we'll just have to wait and see. Let's all keep that Themysciraian war cry going, ladies.