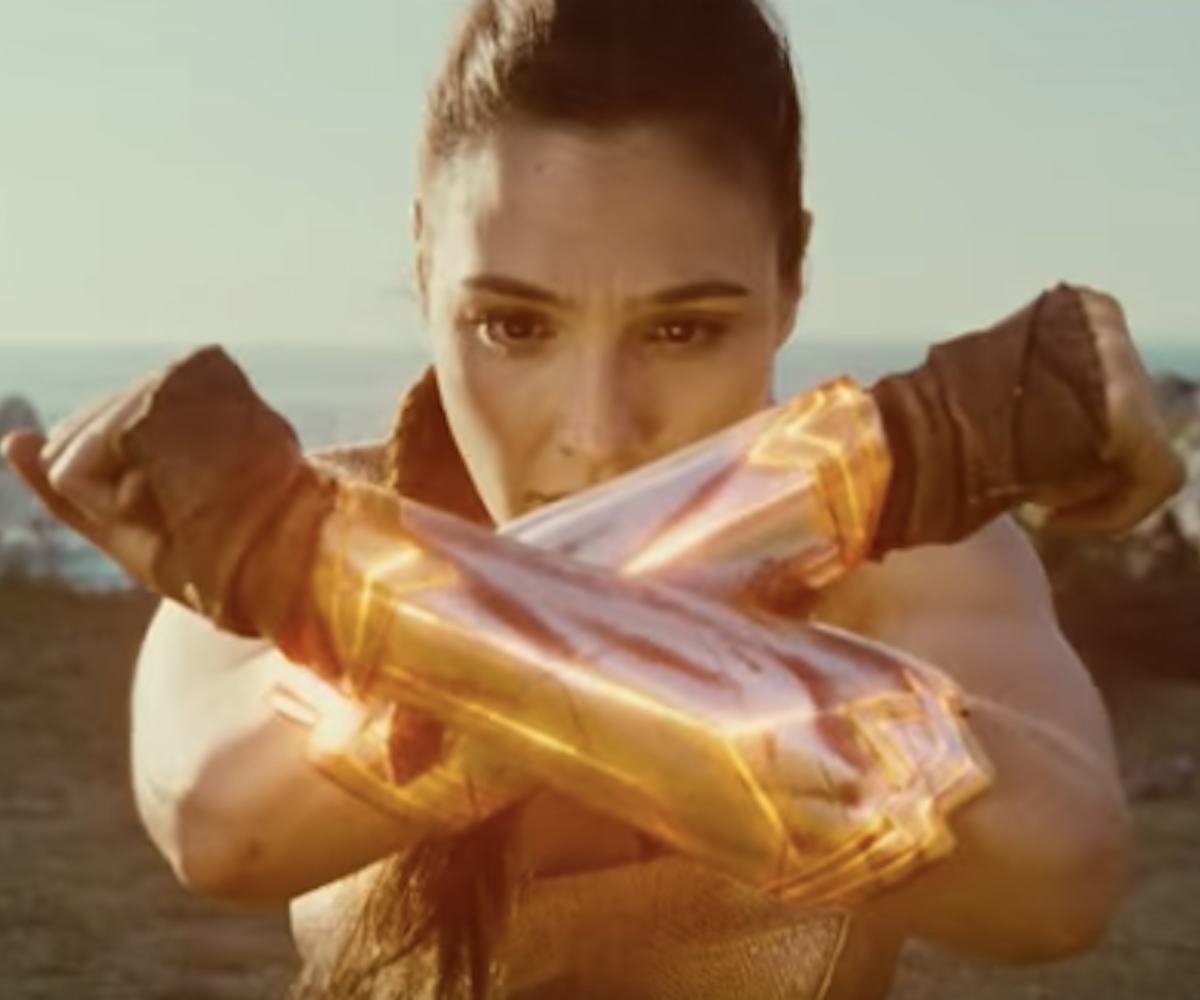 Photo courtesy of Warner Bros.
New 'Wonder Woman' Trailer Looks Into Her Amazonian Past
Featuring fierce women and badass fight sequences
The first standalone Wonder Woman film is dropping in June, and with the latest trailer released this weekend, the anticipation is entirely too real. While previous trailers for the film have mostly depicted Wonder Woman's mission in London, the newest trailer focuses on her origins as Diana of Themyscira and the intense battle training she receives at her matriarchal Amazonian tribe.
It's especially appropriate, in light of International Women's Day having been this past Wednesday, to see mostly women occupying the main focus of the trailer. The society she hails from is entirely women-led, and she's trained intensely from childhood by other female warriors. "You will train her harder than any Amazon before her, until she is better than even you," Diana's mother says in a voiceover. The training appears to pay off as Diana goes on to become Wonder Woman ands plays an important role in stopping World War I.
Watch below.