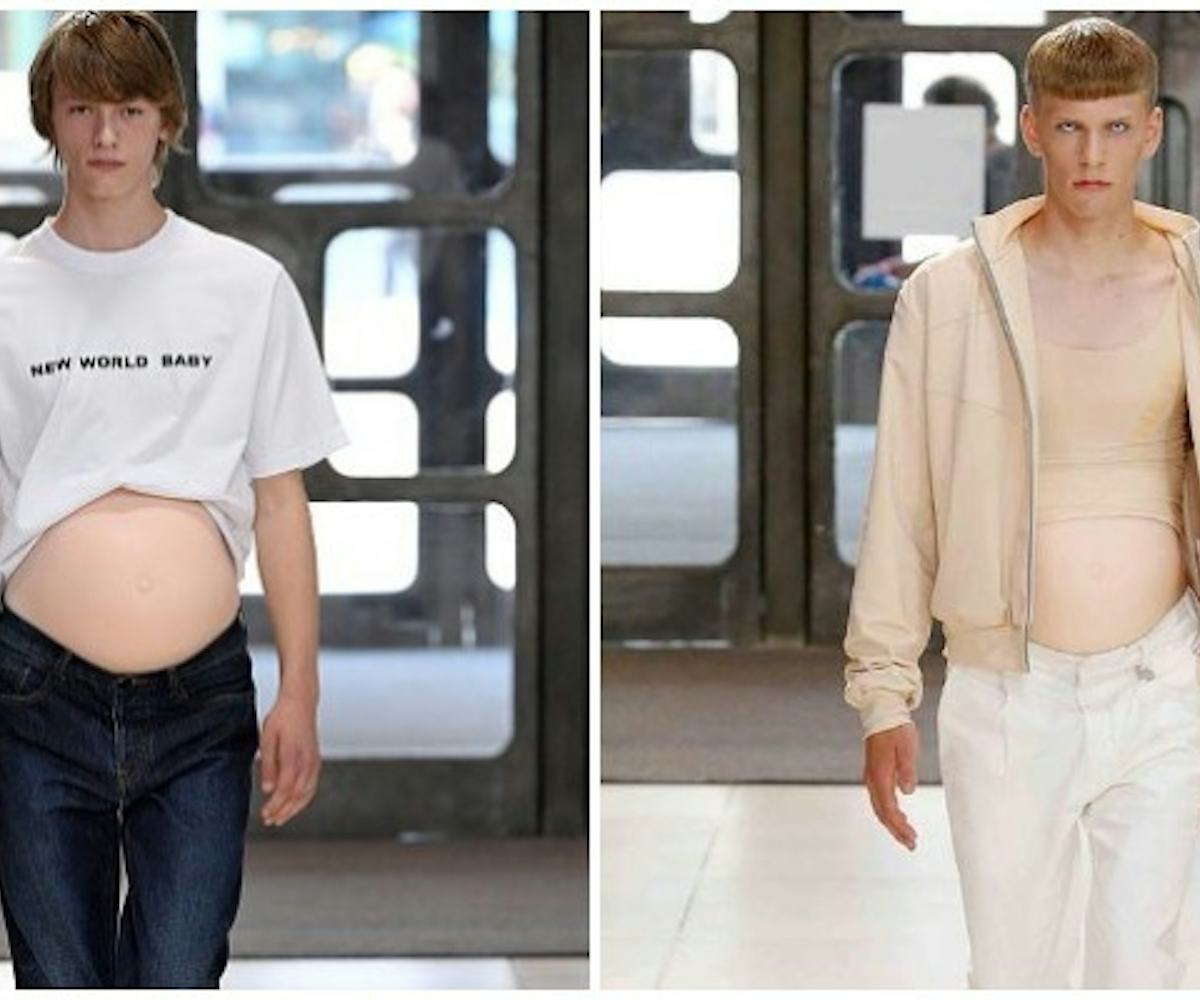 photos by instagram.com/daniolze/; instagram.com/weareamplify
Male Models Were Sent Down The Runway With Fake Pregnant Bellies
The future has no gendered boundaries
According to designer Xander Zhou, the future of fashion and humanity will include pants with kneepads, towels as accessories, extraterrestrial beings, and pregnant men.
The designer just unveiled his Spring 2019 show during Men's Fashion Week in London, which explored the future of fashion and evolution, as male models walked down the runway with fake pregnant bellies.
It's my vision of the future," Zhou told WWD, citing that there are no gendered boundaries between men and women in it. "I wasn't designing based on fashion elements, that's not the right world for me. Instead I tried to create the collection as a movie, a story of my own and build each model as a character." 
Aside from the bellies, the models donned bright blue contact lenses, boxy shirts with various texts (including one that read "New World Baby"), and capes propped up by prosthetic arms. 
"If you want to go futuristic, it's quite easy to go extreme, with lots of metallic and all those clichés. It's more challenging to create something wearable with small futuristic details," Zhou continued. "I put a lot of alien characters in really regular outfits and I think the contrast makes them even more alien."
You can see the collection in full, here.