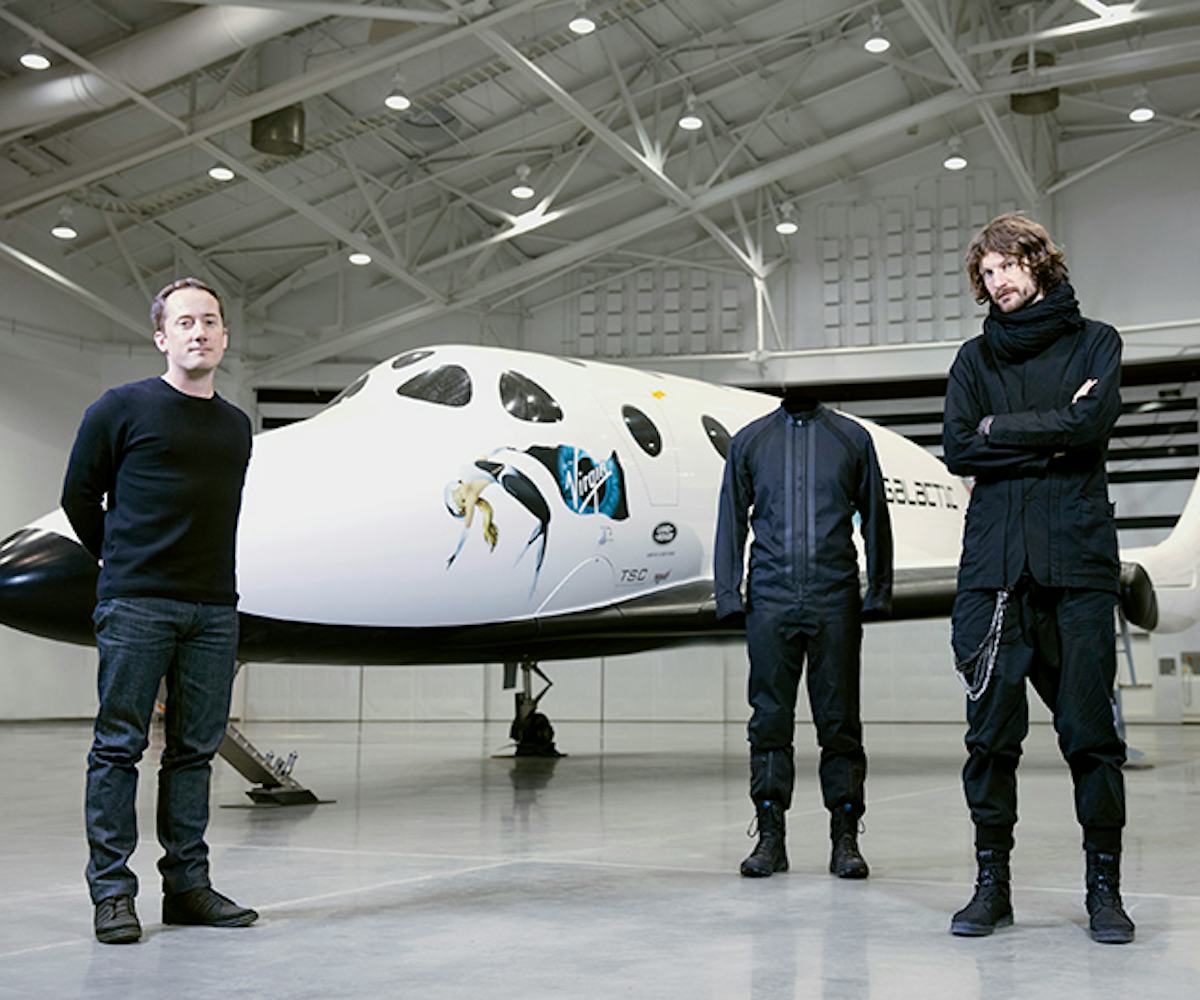 Photo courtesy of Y-3.
Y-3 and Virgin Galactic Team up for the First Fashionable Astronaut-Wear
It's really no surprise that none other than Y-3—Yohji Yamamoto's revolutionary sportswear line with Adidas—would be the first to set foot in space(wear). Yes, you read that correctly—the future is here. Y-3 has teamed up with Virgin Galactic, the first commercial space line, to design space-age apparel for the operations team, pilots, and future astronauts at Spaceport America in New Mexico. The design team is currently working on pilot flight suits and boots, using advanced fabrics and special techniques to ensure safety, flexibility, and comfort.
Adam Wells, Virgin Galactic's Head of Design, stated, "Our evolution into a fully-functioning space line presents unprecedented opportunities to create original designs in support of our unique customer experience. Together with Lawrence and the incredibly talented team at Y-3, we will explore the potential to create innovative apparel and accessories—both for our staff and for our pioneering customers—that is appropriately functional and fit-for-purpose, is thoughtfully and elegantly crafted, and is fulfilling and fun to wear and use. Our design teams' shared values will doubtlessly result in the creation of some extraordinary, special, and highly treasured products, and we look forward to sharing their development stories as Virgin Galactic steps closer to commercial operations."
Based on the fact alone that Y-3, known for its dark and futuristic take on sportswear, is behind it, we can rest assured that the designs will also look ridiculously awesome. Will we see these designs trickle down into NYFW street style? We're sure.  
Check out the video below and click through to the gallery to get a closer look at the designs so far.
Adam Wells, Head of Design at Virgin Galactic and Lawrence Midwood, Senior Director of Design at Y-3.
Pilot flight suit and boots.
Pilot flight suit and boots.
Pilot boots.