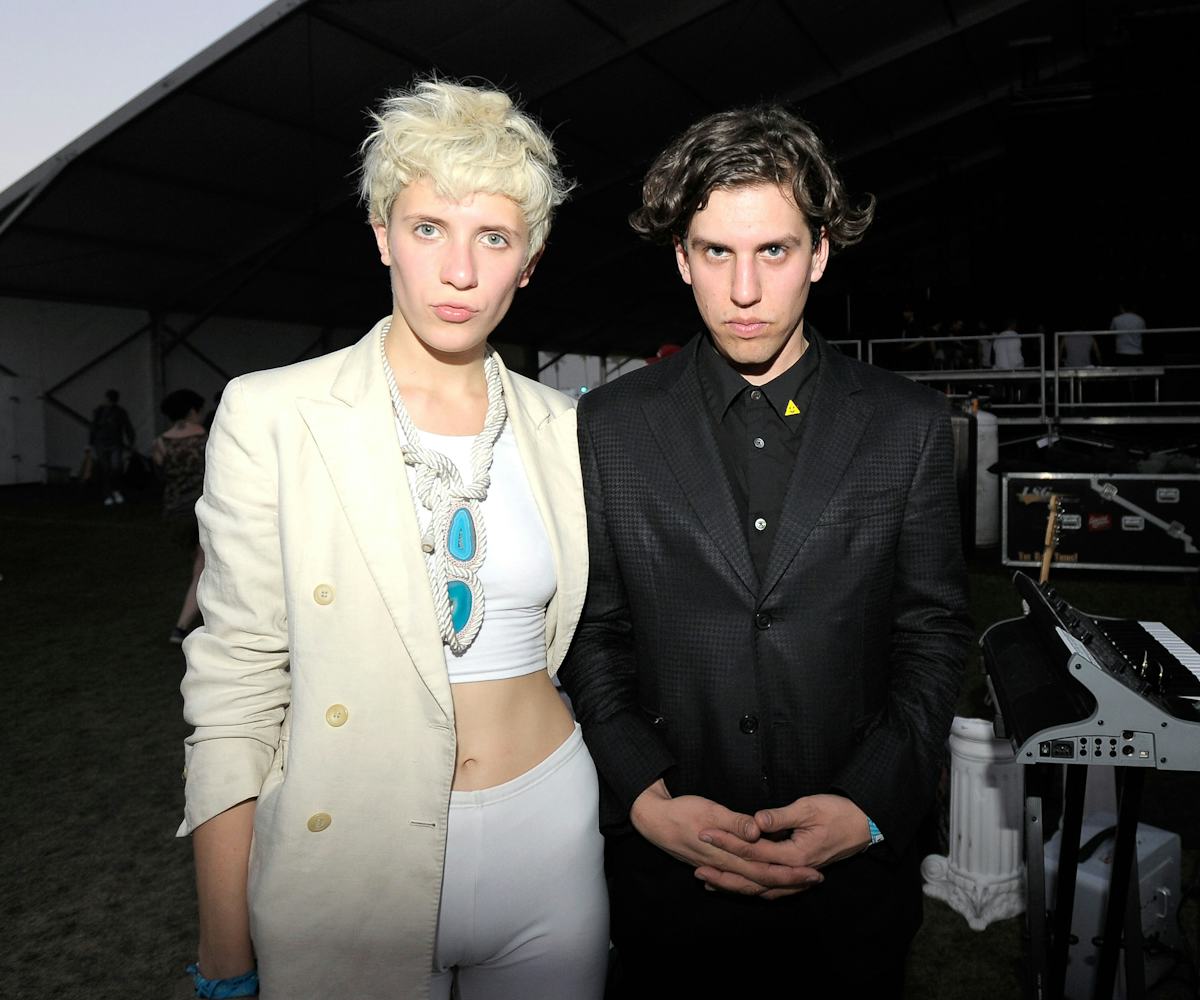 Photo Charley Gallay / Getty images
YACHT Defended Their Sex Tape Hoax In An Elaborate Statement
'It was always about agency and proactive empowerment.'
Yesterday we reported the leaking of a sex tape featuring the indie pop duo YACHT. We, along with many other news outlets, condemned whoever it was that stole and leaked the video, and we celebrated YACHT's decision to sell the tape on their own terms. We called it a "power move," and praised Jona Bechtolt and Claire Evans—who have been together since 2006—for "reclaiming their agency."
Today, along with the rest of the Internet, we found out that we'd been had. There was no sex tape, and the website that was allegedly selling it didn't crash because of too much traffic. It was meant to crash. It turns out the hoax was to promote the band's upcoming single "I Wanna Fuck You Till I'm Dead," and the "sex tape" was actually the track's music video.
As expected, many of the outlets who initially supported the duo's bravery turned on them and regarded their publicity stunt as making light of revenge porn.
Not long after word of the hoax spread online, the band released an official statement explaining that their intent was to comment on "science fiction, the attention economy, clickbait journalism, and celebrity sex tapes." They never meant to "make light of victims of any form of sexual abuse."
Clearly Bechtolt and Evans underestimated the empathy that can exist online, as they seemed genuinely shocked by the backlash while simultaneously not anticipating "the outpouring of genuine support." Even their PR company Motormouthmedia has distanced itself from the stunt, tweeting earlier that it is "not involved in the YACHT situation in any way."
As for the stunt making light of revenge porn, the band doubled down, calling it "disturbing" that "press outlets could make the incredibly irresponsible leap from "celebrity sex tape," which is the cultural trope this project explicitly references, to "revenge porn," which is unfunny, disgusting, morally repugnant, and completely unrelated." YACHT closed by saying that their stunt was "always about agency and proactive empowerment."
Then why do we have such a bad taste in our mouths? Read YACHT's full statement below.