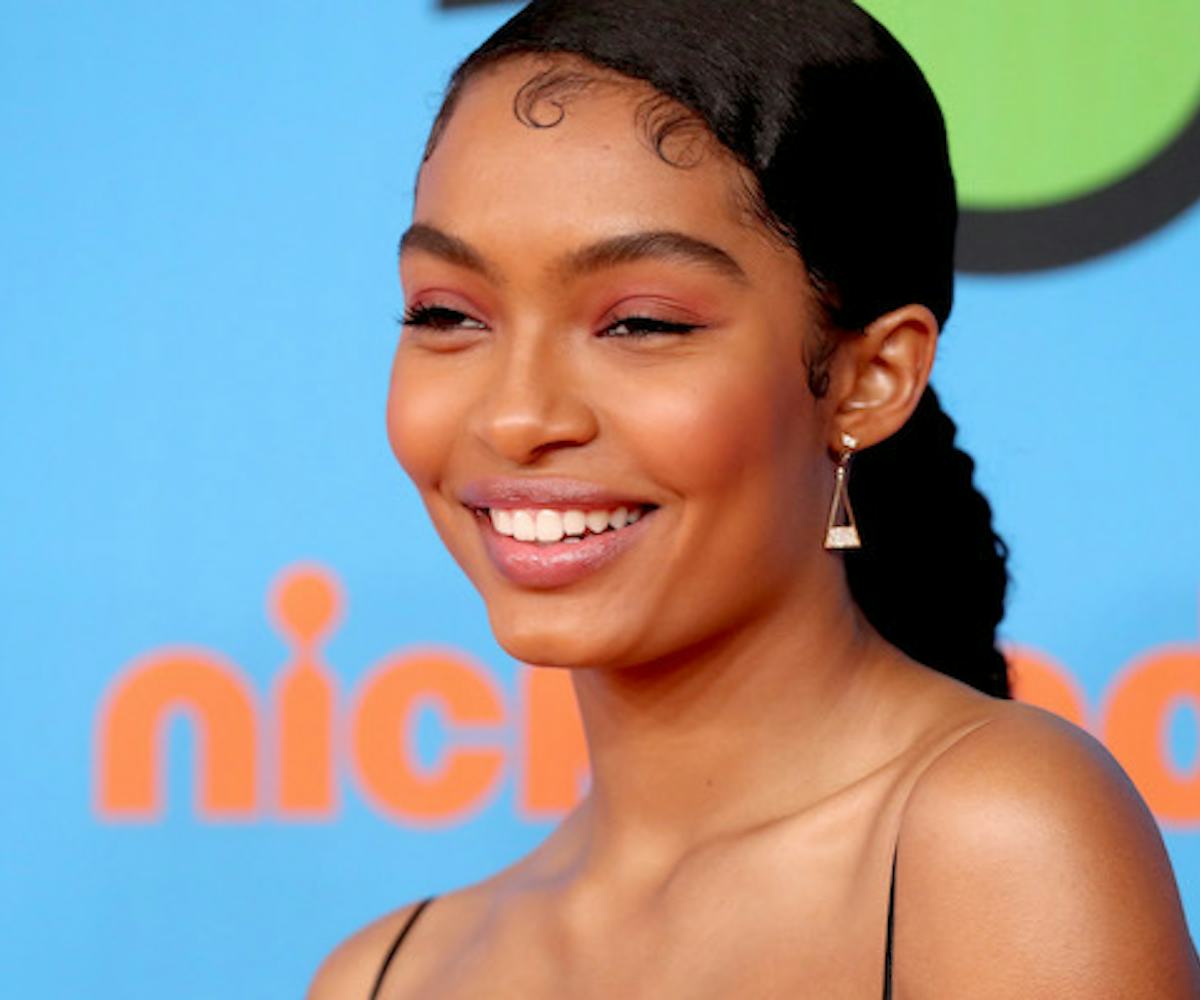 Photo by Christopher Polk/Getty Images
Yara Shahidi Is Here To Remind Us That It Is, In Fact, Spring
In the most stunning Gucci frock
This morning, many of us on the East Coast woke up to a pretty miserable sight. Despite the semi-warm temperatures we experienced yesterday, overnight, we were brought back into the snowy, slushy, cold hell that has been lingering over us for most of 2018. Spring feels far away, despite the fact that we're already almost two weeks into the season.
However, actress-activist and all-around fashion icon Yara Shahidi is here to remind us that it is, in fact, spring. She singlehandedly helped us regain hope that one day, warm weather will come (and stay) when she donned this glorious Gucci masterpiece, complete with bold florals, polka dots, and fluttery sleeves.
Photo via @yarashahidi Instagram
To go along with this spring-themed frock, from Gucci's the fashion house's Pre-Fall 2018 collection, Shahidi rocked a glowy, fresh face courtesy of makeup artist Emily Cheng and colorful bead-capped braids by hairstylist Nai'vasha Johnson.
While we're not exactly sure what the occasion for the dress was (though, according to Cheng's Instagram, we think it has something to do with her show Grown-ish), we're just happy to see it grace our snow-filled Instagram feeds.
Here's to wishing for warmer days to come—and come fast.