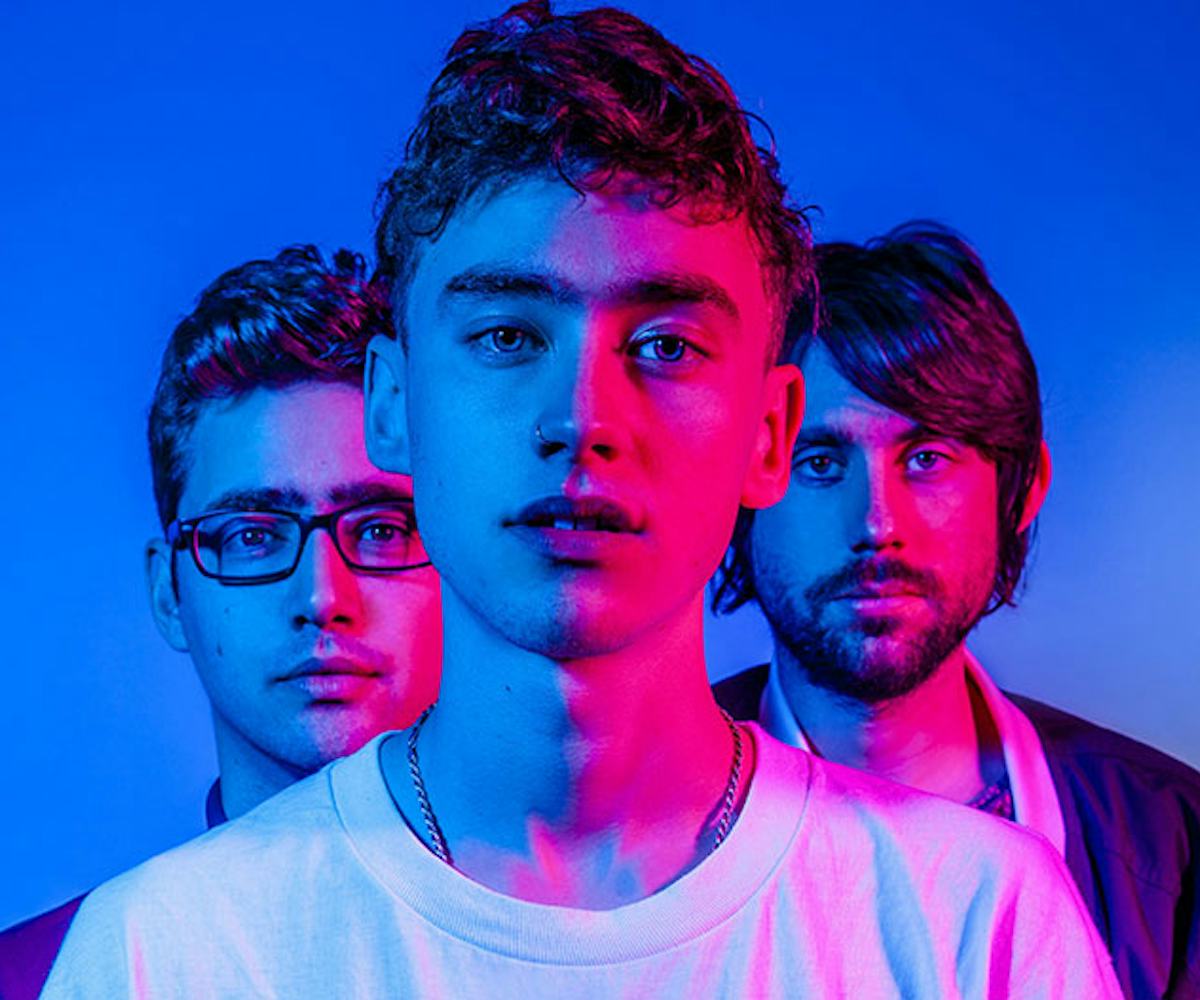 Photographed by Fiona Garden
why you should be listening to years and years
The Oxford Dictionary defines "communion" as, "The sharing or exchanging of intimate thoughts and feelings, especially when the exchange is on a mental or spiritual level." It's a rather wonderful word and act, and one that Years & Years do so tenderly on their debut album, Communion.
For the past year or so, the British trio has seen a meteoric rise from Internet darlings to winning BBC's Sound of 2015 award. Their first true single, "King," skyrocketed to the top of the charts and went platinum. It's an undeniably well-crafted pop song that grips you from the start and doesn't let you go until frontman Olly Alexander makes a desperate plea to "let go of everything" before the song cuts out. 
The level of euphoria "King" climbs to is never quite reached again on the album, but tracks like "Gold," "Real," and "Desire" come close. Mikey Goldsworthy and Emre Turkmen know how to back Alexander's oft-delicate, but soaring vocals with intricately layered bass and production. Communion is a shameless pop album that does what a pop album is supposed to do: distill an array of influences and ideas to reach the largest number of ears. There are points where Communion seeks to challenge the scene ("Foundation" and "Take Shelter"), and perhaps that's the direction the boys head in next, but it's the album's glittering dance numbers that make it one of the more enjoyable listens of 2015.
At it's heart, Communion is an album of love, loss, and often unrequited emotions that could possibly exist only in the narrator's head. It begins with an ominous admittance that a relationship needs to end before the listener is taken through the love games, the ups, downs, and doubts. It is universally personal; a communion in its purest form. Take a piece of the bread and enjoy.