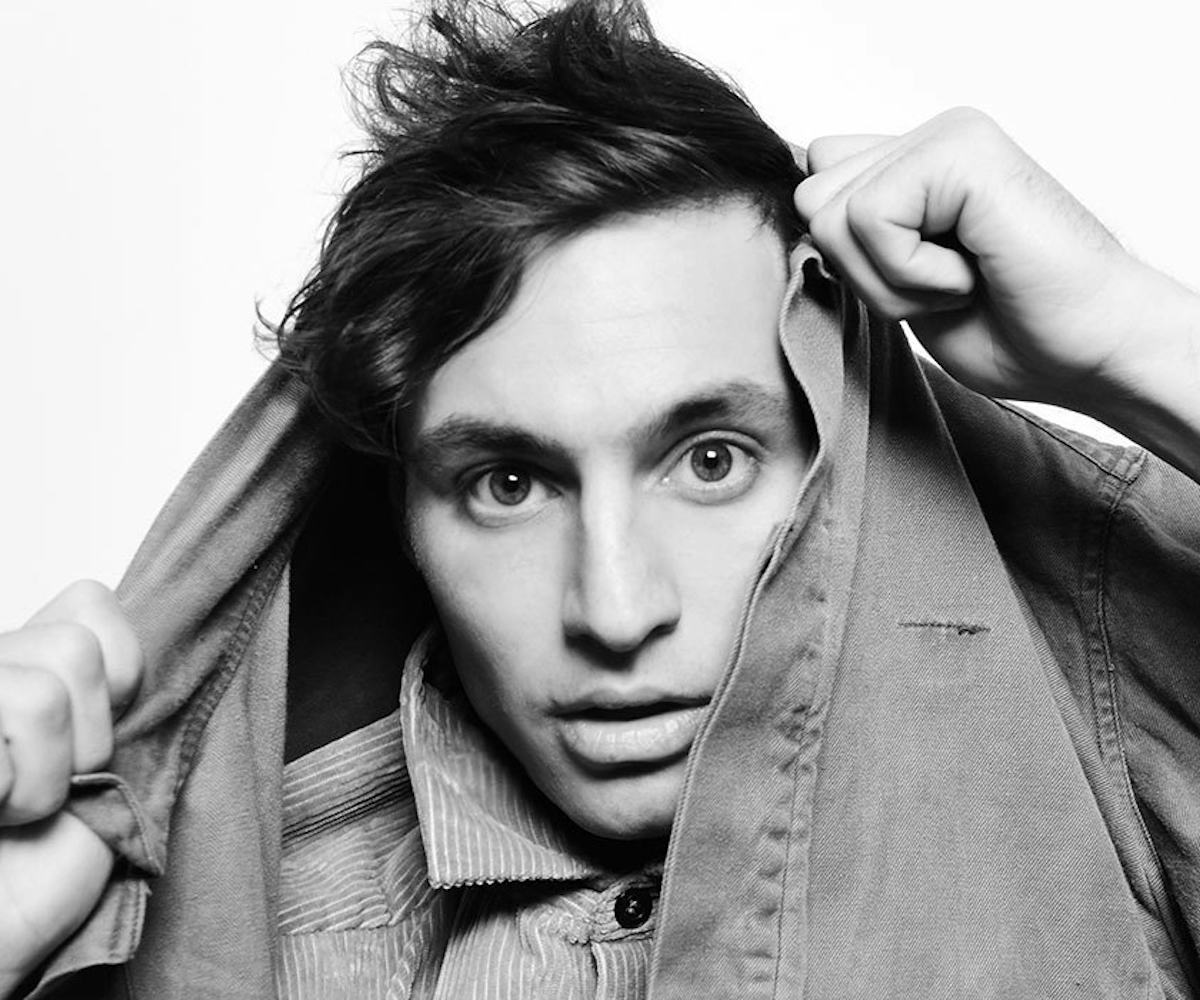 Photo by Shervin Lainez
Yoke Lore Pushes Against The Pop Machine In "Beige" Video
Must. Resist. The. Gloss.
"Successful art, in my opinion, is art that encapsulates real sincerity from someone, but, at the same time, is presented in a way that lots of people can see and understand," Adrian Galvin, aka Yoke Lore, tells us. As a musician, under the immense pressure from labels and managers to sell sell sell, the artist's challenge is maintaining their integrity and sense of self. Galvin explores his own experience with that struggle in Yoke Lore's new video for "Beige."
Set within a polished, pastel-hued studio space, Galvin becomes visibly uncomfortable as countless hands and unseen faces try to mold him into some chiseled, sex-selling pop star. All he wants is to rock a sweatshirt; instead, he's pressured to wear mesh and do some uninspired choreography. (You can almost imagine the producer saying, "Do it for the .GIF content, Adrian!" off-camera.) If it's a mannequin these folks want, it's a mannequin they're not going to get.
Of the video's second character, Galvin says, "The mannequin is the most extreme vapid version of me that I'm afraid of becoming. On camera, the mannequin and I become indistinguishable. The more time I spend in front of the camera, the more I am asked to play the part, the more I am asked to smile, the less like myself I feel." So he tries to fight it. "How can I say something real and worthwhile that everyone can identify with without sounding cliché?" Galvin wonders. "And conversely, how do I say something really personal, but in a way that everyone can understand? In a time of mesh, where does a sweatshirt fit in?"
Begin to find the answers in the video, below.
Yoke Lore's Tour Dates
1/23 in Chicago at Schubas
1/26 in Cleveland at Beachland Tavern
1/27 in Toronto at The Garrison
1/29 in Washington DC at Songbyrd
1/30 in Philadelphia at Johnny Brendas
2/2 in Brooklyn NY at Park Church Co-op