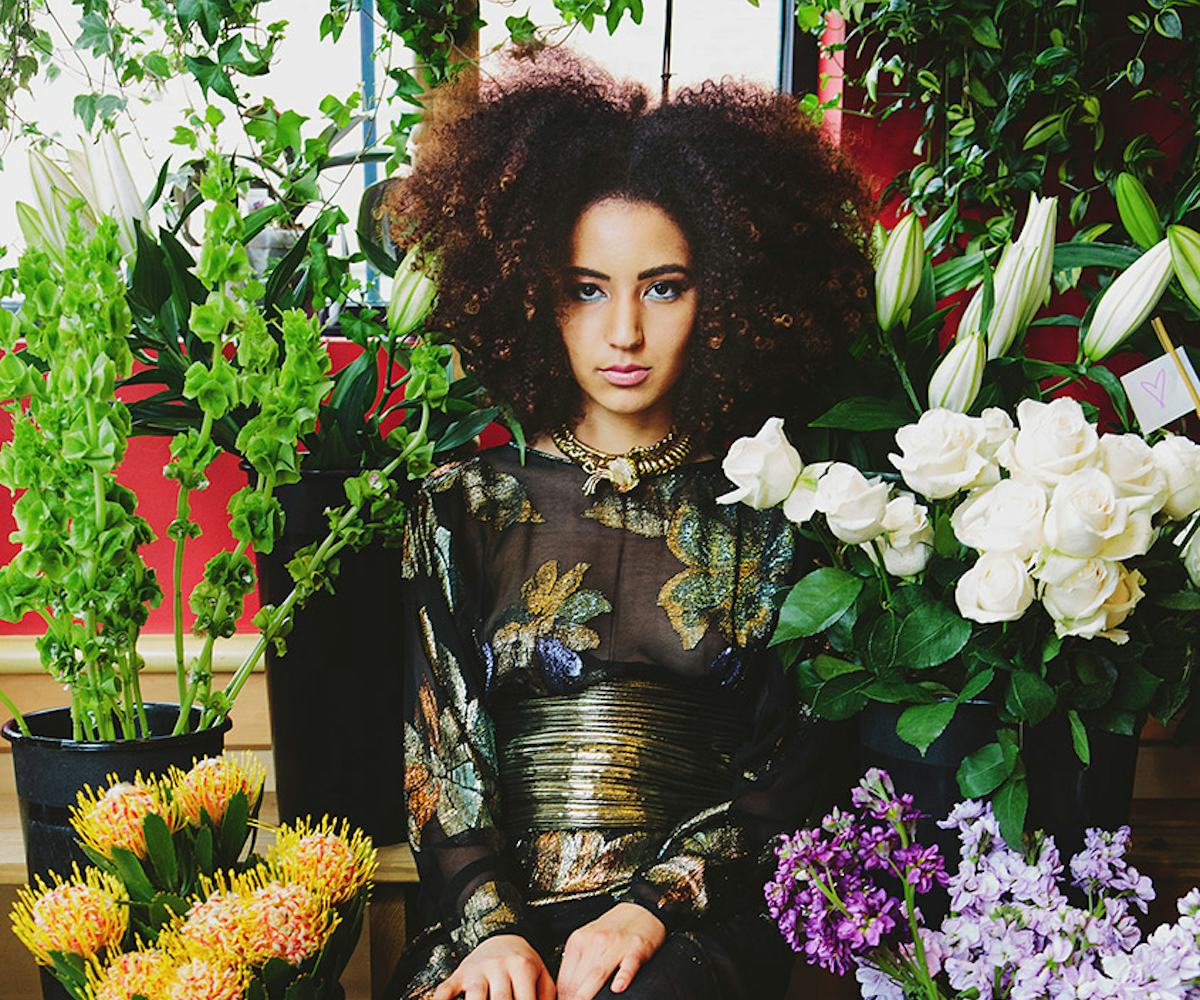 all photos by veronica sequeira
you oughta know: soul.eil
hand-selected vintage pieces named after women like daisy buchanan.
The one thing that your favorite vintage stores usually lack? A really good website--which is totally understandable, since they're spending their time hunting down new finds for you on the reg. But, if you're specifically looking for something in a seriously rad print, featuring throwback colors from yesteryear, that's long and flowy, we know just the spot to find it (every single day). And yes, it's online.
Soul.eil is a new online boutique for shopping hand-selected vintage items, as well as vintage-inspired modern clothing and accessories, that you'd normally only come across after hours of searching local stores. Each kimono, maxi dress, and jumpsuit in the curated collection of treasures feels like that one piece that catches your eye in a sea of throwback clothes.
Perhaps the coolest part of this web shop founded by Hannah Attia--a former fashion buyer, and current student from Washington, D.C.,--is the influence of pop-culture in the names of her products. Among the gems inside this vintage heaven, you'll find a neon pink maxi dress called the "Billie Holiday," a belted tunic turtleneck dressed called the "Audrey Hepburn," a mod mini dress called the "Twiggy," and a sheer-sleeved sequined navy dress called the "Daisy Gatsby." And as if that wasn't cool enough, Attia donates five percent of each sale to her own non-profit organization, benefiting underprivileged youth in the D.C. area.
Want to know more about Attia (like her favorite vintage designers and ultimate style icons), plus shop her awesome pieces? Visit the site here: It's a shop that's open any time you feel like getting inspired, doing a good deed, and finding your new favorite outfit that so could have been worn by your own personal It Girl.
"Yayoi Kusama" '70s blue satin blazer - $75
"Billie Holiday" neon pink maxi dress - $115
"Iris Apfel" geometric maxi dress - $79
"Gwendolyn Brooks" sheer floral kaftan - $85
"Audrey Hepburn" belted turtleneck tunic - $79
"Julie Andrews" Yves Saint Laurent pleated midi skirt - $175
"Daisy Gatsby" sequined maxidress with sheer sleeves - $145
"Twiggy" cotton mod mini dress - $75
"Lisa Bonet" over-sized long cardigan - $95