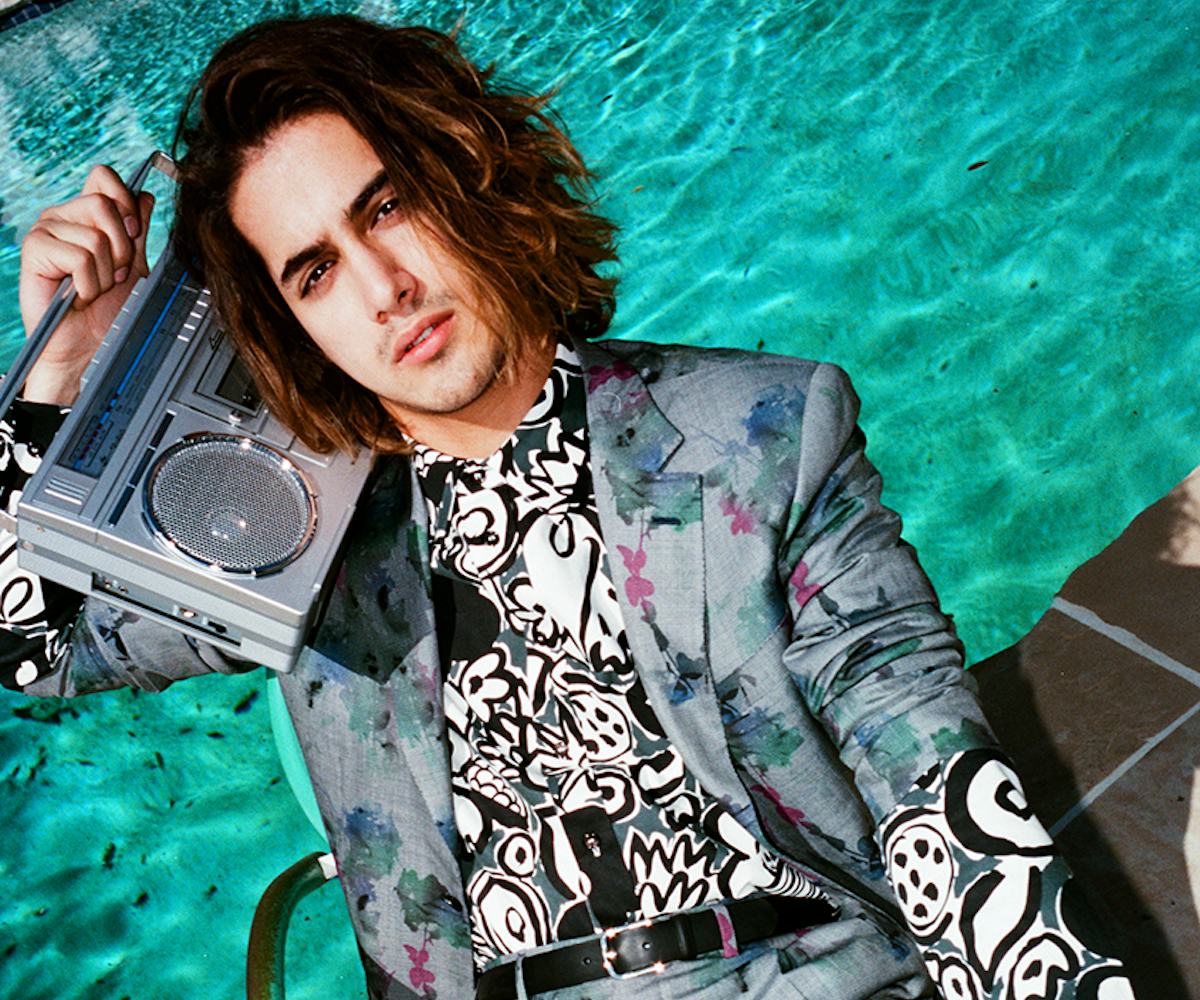 photo by Bella Howard, styled by Sean Knight
avan jogia may be the next johnny depp
get to know the 'i am michael' star
The teen-television circuit can be a dead end. But for every Screech there is a Johnny Depp. Avan Jogia, who starred on Victorious and Twisted, has an upcoming slate of dramatic projects that proves he is, like Depp, a talented and serious graduate. The 23-year-old Vancouver-raised actor appears opposite James Franco in I Am Michael and with Sir Ben Kingsley in the Spike TV miniseries Tut, in which he plays the infamous pharaoh. Plus, 2015 will see Jogia reunited with Victorious co-star Victoria Justice in The Outskirts.
James Franco's got his fingers in a lot of pies, and that's something I admire.
He does everything. He's a multi-hyphenate. I'm always eyes open, ears open, trying to soak it all in. I learned a lot [from him].
Kingsley is an idol of mine.
I watched Gandhi when I was 13 and Sexy Beast a year later. I said, "That's the kind of actor I want to be." That's when I settled on what an actor is—you can go do this and then go do that. An actor has the entirety of the human condition available to him or her.
Victorious was very much not my plan.
I was happy to be working with a cast who I have so much fun with, and I was happy just to be working. I learned a lot about business during Victorious, but my artistic inclinations were not being fed doing that kind of show, which is fine. I had a great time, and I found other things to compensate.
I play piano, I play guitar, I play a little bit of accordion. I write music. I write poetry. I write short stories.
I think poetry is the most naked one. I've done slams and stuff like that. It's just really naked, which is scary. But anything that scares me I want to do.
Any time you get off a job you're like, "Well this is the end. This is it. I should just pack it all up. I can get a vocation, maybe take up farming."
There's always a little bit of that. But I have an optimism about the world around me. Maybe it's a little delusional. I think people mean well and I think things work out. I'm probably wrong, but I like to think that's true.
PHOTOGRAPHY CREDITS
Photographer: Bella Howard
Stylist: Sean Knight