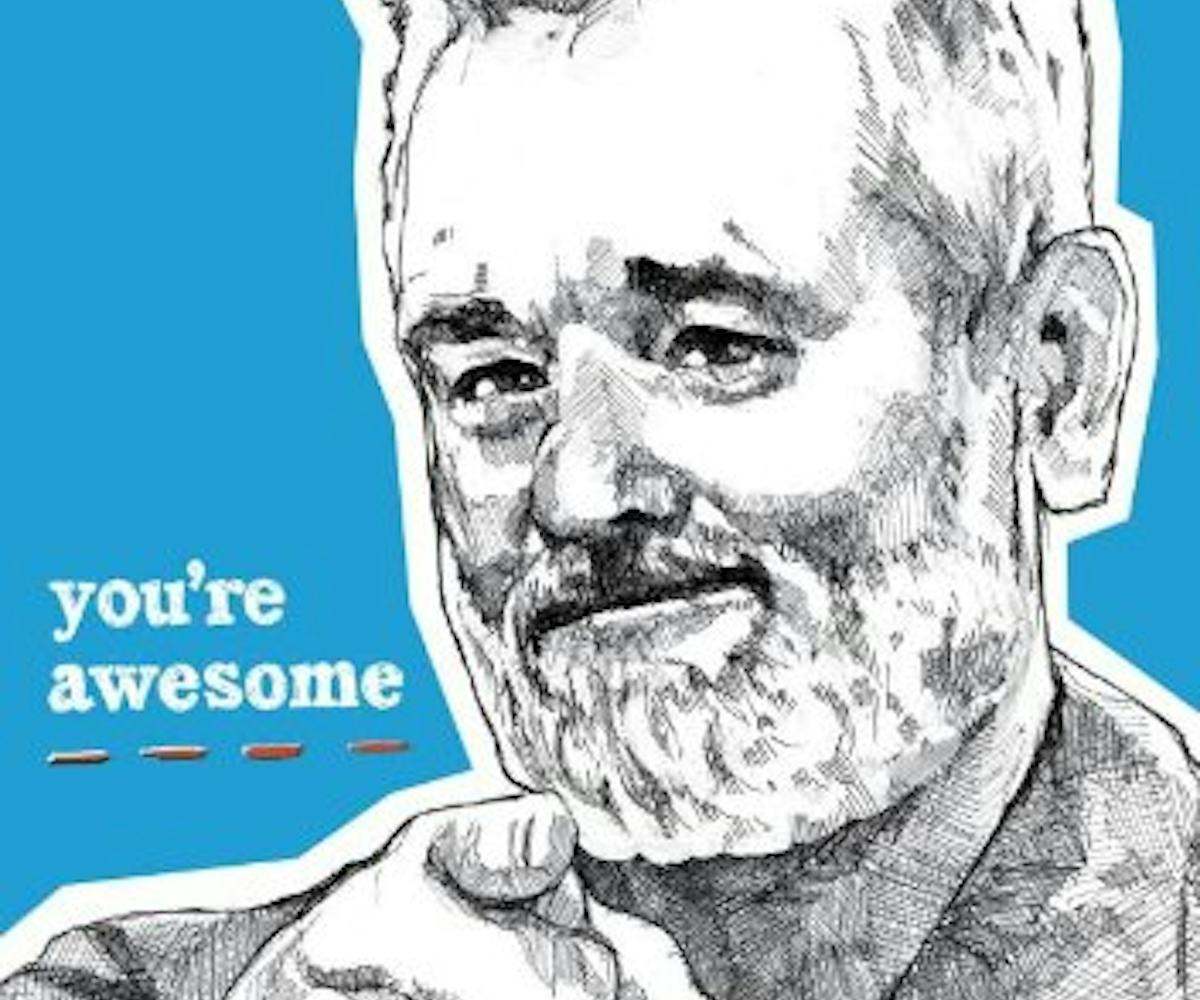 book club: you're awesome
get a pep talk from bill murray in our new favorite journal.
When it comes to hilarious motivation, nobody pumps us up quite like Bill Murray. The actor's "You're Awesome" meme has already made the rounds in all the corners of the internet, and now it's making its way to book form in this new journal from Chronicle.
Inspired by the star's partycrashing antics and his general sense of radness, the blank pages come peppered with words of encouragement and snaps of Murray being, well, awesome. This notebook is the second in the publisher's series--remember those Ryan Gosling "Hey Girl"--and it's only a matter of time before more memes follow suit. 
For now, start jotting down your feelings and snag a pep talk from Murray with You're Awesome right here.