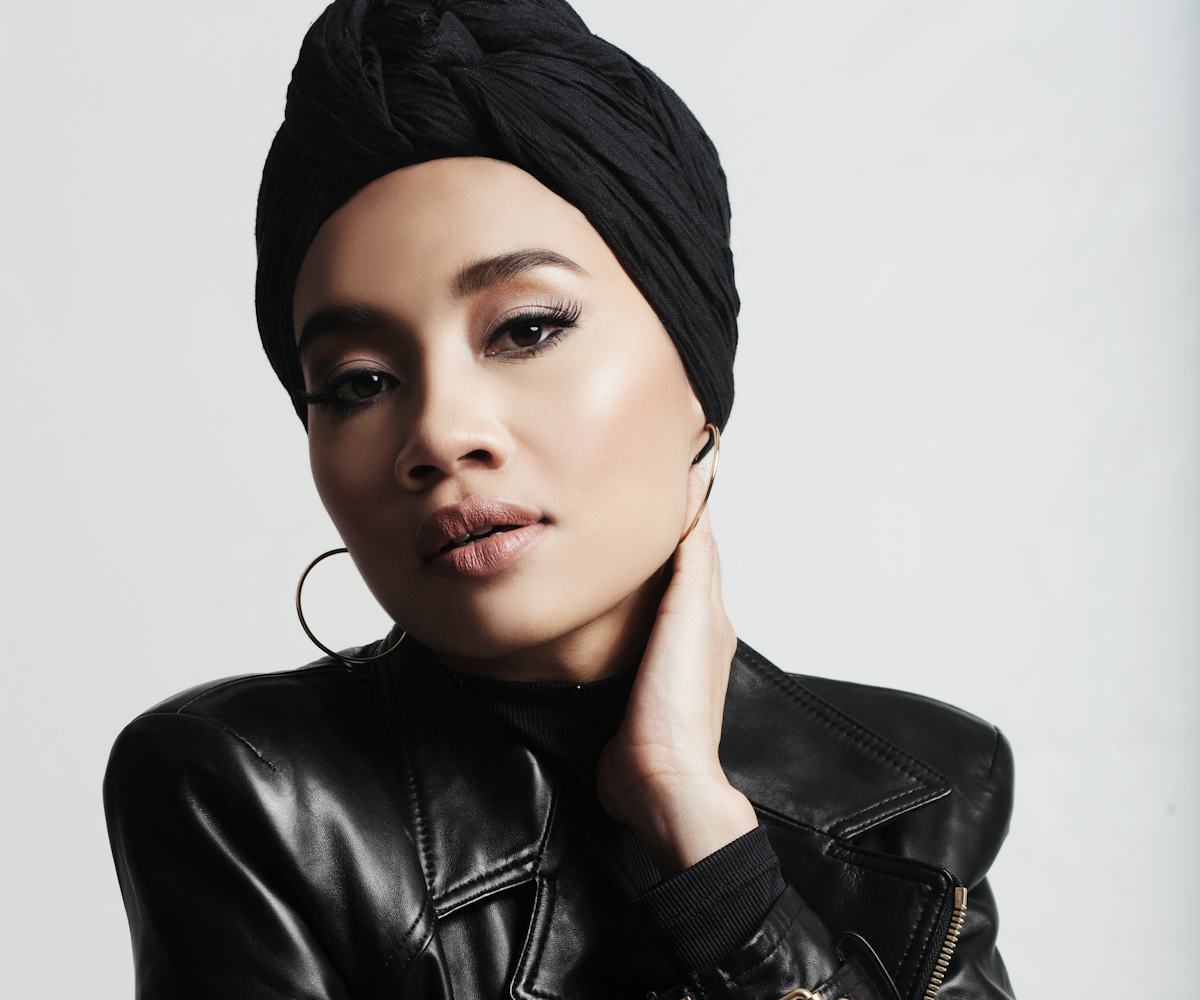 Photographed by Aimanness Harun
Go Behind The Scenes On Yuna And Usher's New Music Video
It's "Crush" at first sight
We've been into Yuna ever since her soft, yearning jam, "Colors," caught our attention back in 2013. So anticipation is high for the Malaysian songstress' new album, Chapters, a romantic departure that laces her signature indie-folk style with '90s pop and R&B. But it turns out we're not the only ones following Yuna's blossoming stateside career: Usher, a longtime fan, has just joined the artist on her new single and video, "Crush." Here, we're giving a behind-the-scenes look at the collaboration, including insight from the directors and, of course, both singers.
"It was just me on the song, and I thought, 'You know what would be crazy? If we had, like, Usher,'" she says in the clip, oozing cool confidence. "You only have to ask." With their meshing of hip-hop influences and laid-back vibes, we think this is a true match made in heaven.
Check out our conversation with Yuna below, and go behind the scenes on her new video. 
What are you most looking forward to on your new tour?
It's going to be a little bit different. My bandmates are going to have a lot of fun trying to work with all of the new sounds that I have. It draws away from my usual folky, alternative sound. I've always thought of myself as a pop artist, so on my previous album, I started meddling with R&B and hip-hop beats, and I could see that a lot of my fans were excited about it, as well. So, for this album, I really wanted to focus on that.
How did the collaboration with Usher come about?
It was amazing. I'm from Malaysia—it's a small country and a small music scene. Someone said, "Hey, do you want to come meet Usher? He's a big fan of one of your songs." When I heard that, I was like, "Um, yes!" Music is so crazy because you just put it out there and you never know who's going to listen to it. Actual artists, who I listen to, are listening to my songs? That's amazing! When I actually had some new songs, that was when I asked him if he wanted to be on this one particular track. It was initially just me, alone. It has that cool, slow-jam vibe to it, so immediately I thought of Usher.
Which other artists in the R&B and pop world were you listening to while making the album?
While making this album, I was listening to a lot of urban contemporary artists, like The Internet. A lot of local artists [from L.A.]. I love all the pop stuff, the big radio hits on the Top 40, but there's more underground R&B stuff going on in L.A. I was listening to a lot of R&B artists from the '90s, like Aaliyah and Brandy and Monica. Those songs are just so good.
Coming from a smaller music scene, were you always confident that you would pursue music professionally? What did it take for you to say, "Yes, I can do this?"
When I was in Malaysia, it was just confidence. I used to be really shy and I didn't share my songs with people. When I did, it built my confidence. Friends were like, "Oh my god, you wrote this?" They were really supportive of my career. Whenever I sang in English, the [songs] did kind of well, but they didn't do really well on the Malaysian radio. I love my Malaysian songs, obviously, but I had more English songs that I was really, really proud of. That was my passion, and I wanted my music to be heard. In Malaysia, there was no way to take it to the next level. So, when I got the opportunity to come out here and work with producers… I was really lucky. When I released my first EP, I was like, "Okay, this is what I wanted. I'm in love with this."
Living in L.A., do you ever feel pressure to conform or let go of those roots?
It goes back to confidence. You have to fake it till you make it. Obviously, I'm not like other artists. I'm not able to reinvent myself or color my hair or be a "good girl gone bad." A lot of pop stars right now, that's the route that they're taking. I'm not like that…Talent is beautiful on its own. I never really felt that pressure because, coming out here at 24, I already knew who I was. I had been through a lot; I had been to law school. I don't drink, I don't smoke, I don't do drugs. For example, there are liquor companies asking, "Hey, is it okay if we sponsor this event?" But I'm not like that, so I'm just going to say no. I want to pick and choose what I'd like to be associated with without feeling uncomfortable.
What advice would you give to young musicians trying to follow the same path?
They cannot think, "Well, who's going to listen to my stuff? I'm just from a small country; no one in Alabama is going to listen." It's changing now. Especially in the younger generation, it's possible now. They can actually do something on an international level.