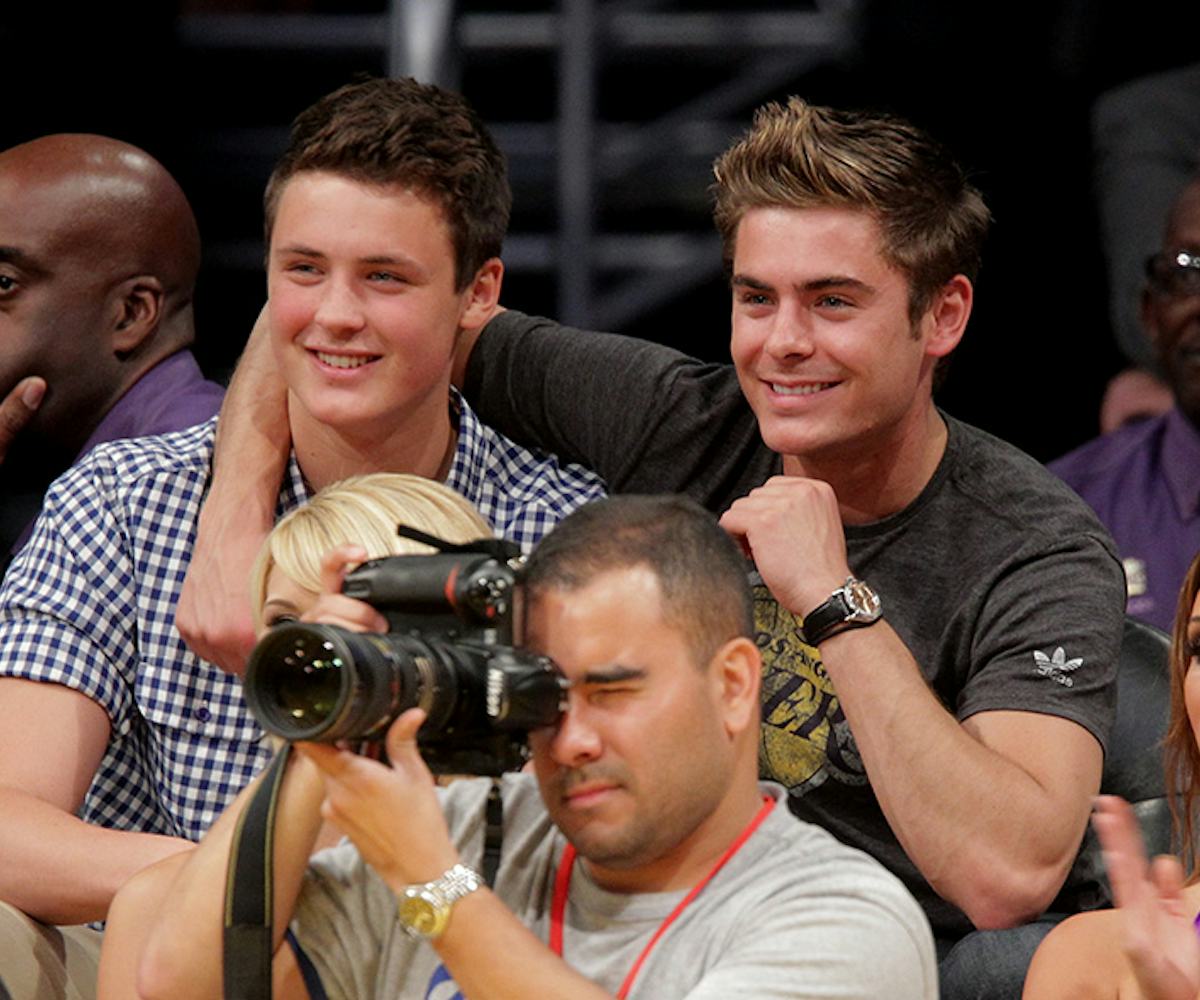 Photo by Noel Vasquez/Getty Images
zac efron's little brother wrote a poem about him
it's titled "a brotherly thing"
Sibling rivalry—it's as ancient as the Old Testament and as formative as every coming-of-age TV show makes it seem. And no one is immune to it (except only children), not even Zac Efron and his younger brother, Dylan. Earlier this week, Zac uncovered a poem that his "little bro" wrote back in the sixth grade. It's titled "A Brotherly Thing," and it may very well be a pop culture masterpiece.
Not unlike Dr. Seuss, this rhyming prose is filled with untold amounts of wisdom like "If he lost me at a show, / I'll bet he would not care a bit / He wont even try to look, / But my mom would throw a fit," the five stanza poem tells the unspoken tale of fame, fortune, and those left behind. (Although, at the time it was written, Zac Efron hadn't even starred in High School Musical, his big break.) As the younger Efron grapples through his feelings of abandoment, he moves closer to finding his own personal solace. "If there's any hatred going on, / It's a brotherly thing. / If we fight no one gets hurt; / Brothers have to fight, I think." 
Color us delusional, but we think a sixth grader just accomplished more than Dr. Seuss ever dreamed of.