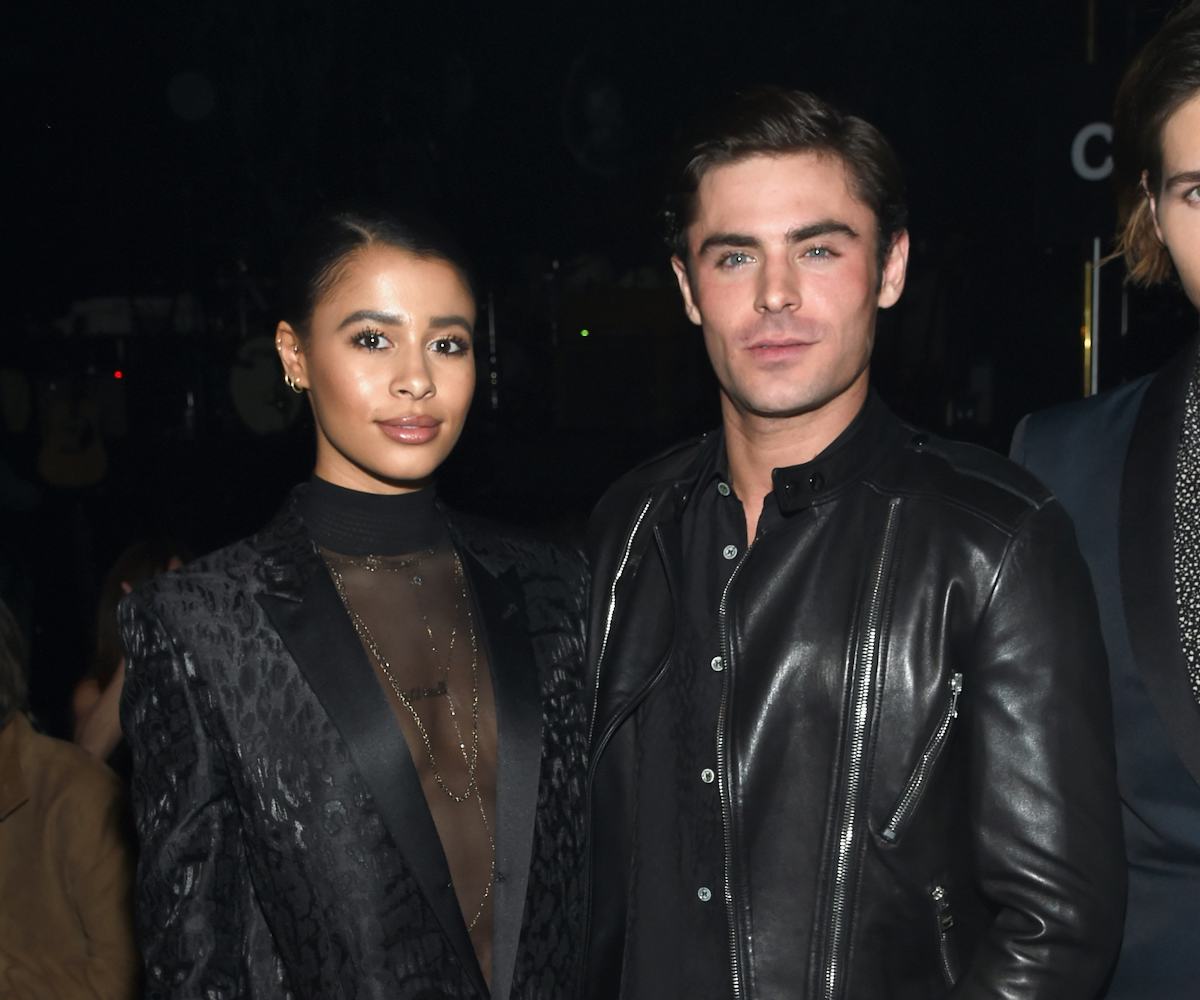 Photo by Larry Busacca/Getty Images
Zac Efron + Sami Miró's PDA Was The Best Reason To Watch The MTV Movie Awards
The 2016 MTV Movie Awards: Come for the talent and killer outfits, stay for the A-list romances that spark equal parts adoration and jealousy. This year's dose of aw-worthy PDA was supplied by none other than Zac Efron and Sami Miró, who just couldn't keep their hands off each other on the red carpet.
The longtime couple usually keeps their relationship out of the public eye, though it's certainly no secret. Miró once described their desire for privacy as a major effort for her, adding, "I think that you have to take that [kind of attention] with a grain of salt."
But it looks like the two are finally warming up to the spotlight. Not only were they easily some of the best dressed at the event—Miró as the eternally stylish vintage lover showcasing her own line, Efron as the Baywatch beach god—but they didn't leave each other's sides all night. At one point, Efron literally swept his girlfriend off her stilettoed feet and gave her a piggy back ride. At another, the two spontaneously burst out into a fit of private giggles.
Miró also used the occasion as an excuse to show off their love on Instagram (below). If the MTV Movie Awards gave a statuette for the hottest couple, these two would win without question.