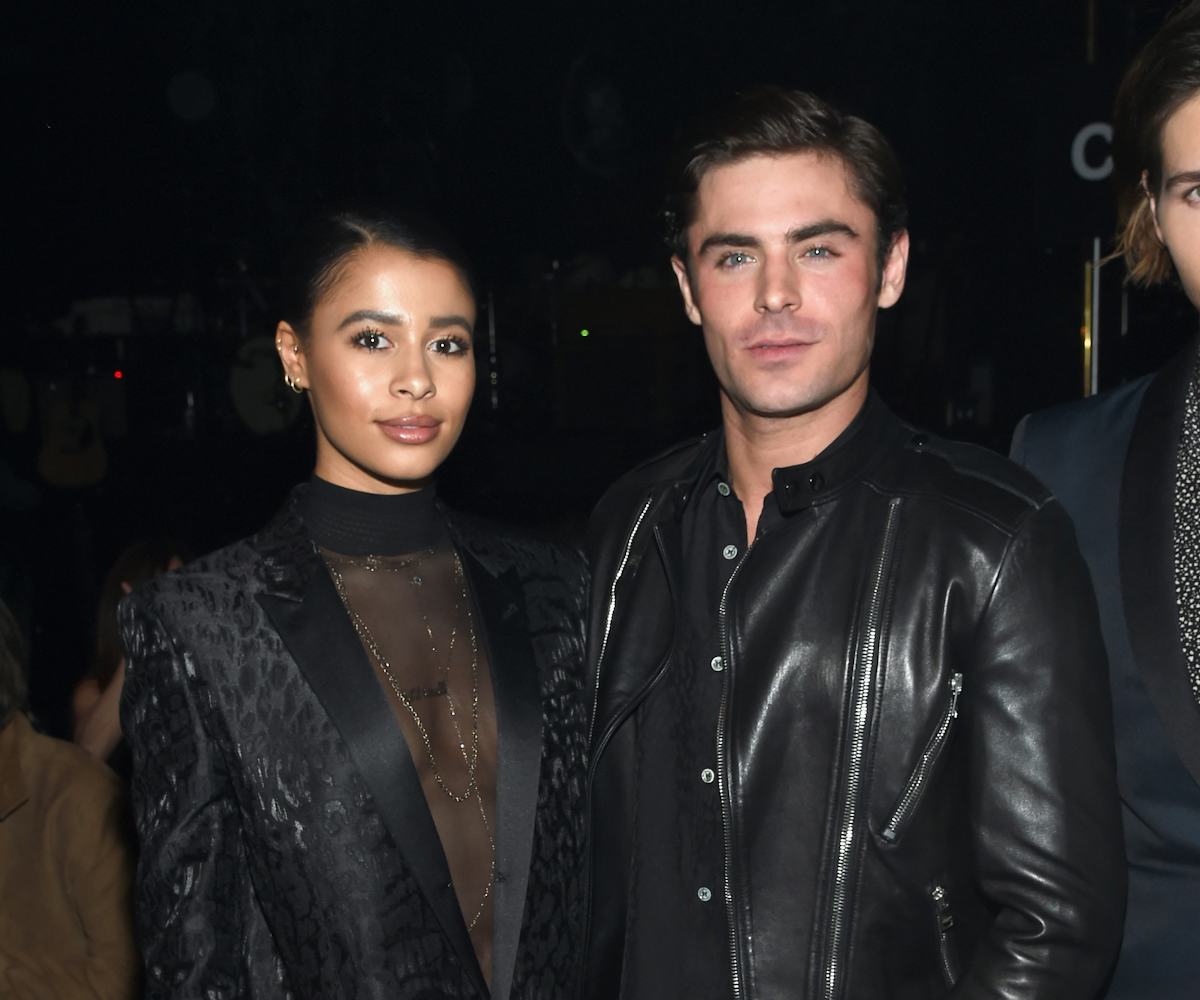 Photo by Larry Busacca / Getty Images
Why Did Zac Efron Just Delete His Pics Of Sami Miro On Instagram?
All good things must come to an end, but the breakup of Zac Efron and longtime girlfriend Sami Miro would be a particularly tough pill to swallow. Arguably the best dressed and cutest couple in Hollywood, the two had us all swooning over their newly public romance at this year's MTV Movie Awards. So it's understandable that the Internet is freaking out over Zac's removal of all traces of Sami from his Instagram and unfollowing of her on Twitter, two moves he reportedly made this past weekend.
A few diligent fans picked up on the change after catching wind of rumors that the relationship was over. Usually, social media exile is a treatment reserved for severed friendships and, well, exes. We'd like to say this isn't the case for Zac and Sami, but it's hard to think of another reason why he'd go out of his way to press "unfollow." Sigh. 
Still, Zac remains a major fixture on Sami's Instagram, and neither of them has actually commented on the relationship over the last few days. There may be hope for these two lovebirds yet.