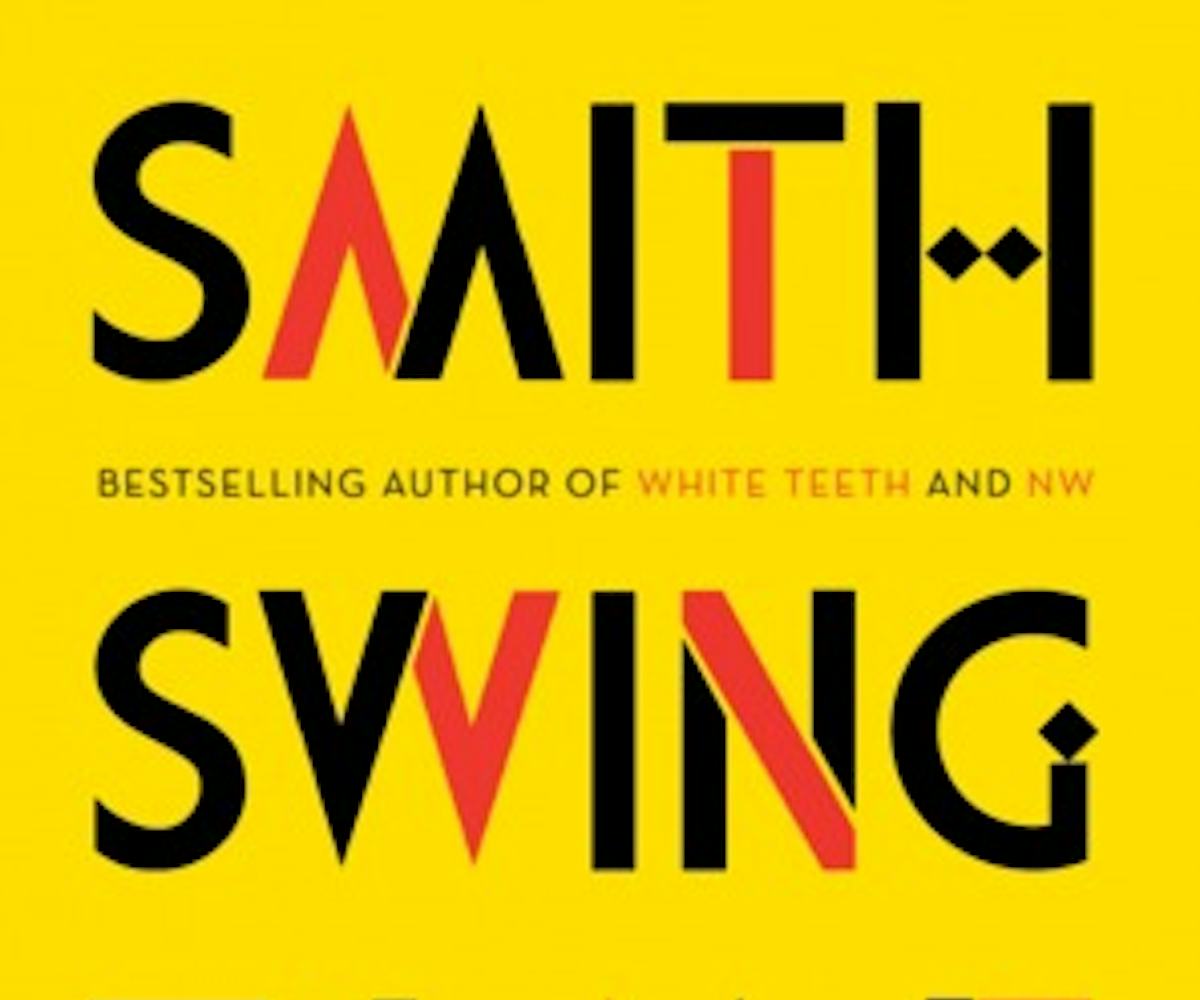 Photo courtesy of Penguin Books
Zadie Smith's 'Swing Time' Is A Perfect Book For Our Times
She confronts colorism and cultural boundaries
It's been a while since I read a book that I couldn't put down, but as soon as I started Zadie Smith's Swing Time, I felt an immediate sense of solidarity with the characters and found myself completely immersed. The novel follows the loosely intertwined lives of the narrator (who remains unnamed) and her childhood friend Tracey—both brown girls from Northwest London. They become infatuated with each other at a young age when they meet during a ballet class and are inseparable despite the intervention of their parents who don't quite see eye to eye on the way of the world—i.e. matters of class and status. As the girls grow up, they inevitably take different paths, and the distance between them gradually expands. 
Even though the story runs 464 pages deep, it's one of those books that had me breezing along. The writing is sharp with colorful descriptions and clever dialogue. The emphasis on slang terms will make you chuckle when appropriate, and the vivid references to black musical culture bring the work to life. Readers essentially grow up with the narrator as she reflects on her youth and details the future she's set to live. While Tracey and the narrator are the same shade, their experiences as black women contrast greatly from one another—Tracey is raised by a single mother in a broken home, while the narrator's parents are devoted to turning her into an upstanding, clever girl and have very traditional goals for their daughter, who never quite feels like she fits into her surroundings. This feeling of displacement continues when the narrator transplants herself as an adult to West Africa for work, where she is exposed to a culture that is still foreign to her, despite now being surrounded by people who look like her. She struggles to connect, again unable to relate to a culture that is not her own. 
While I know that the plot of a novel shouldn't be taken personally, I couldn't help but draw comparisons to my own childhood. Initially, I thought that my history as a ballerina for nearly 14 years of my life would be the only thing I had in common with the narrator. Upon further reflection, I realized that the narrator's sense of the world around her is what clearly defines us both. A few hours after I finished reading the book, I sat down for lunch with my mother. We wound up discussing my childhood, and she started telling me about how she always noticed how hyper-aware I was at an early age. As I came clean to my mother about the racism I silently dealt with as a child, bringing up scenarios where I felt like an outcast in the presence of black peers and endangered in predominately white spaces, I realized that I am still trying to unpackage this reality as an adult. Throughout the novel, the narrator too picks up on many microaggressions, though she also denies her own guilt when it comes to harshly judging others based on factors like race and class, thus failing to see where she has succumbed to the same affectations as many of her oppressors. At least, though, she learns something from her mistakes, something not all people do.
What really hit home for me was watching the narrator see the deterioration of her parent's marriage, which taints her own perception of love and affects how she goes about pursuing intimate relationships. For many of us, the path to better understanding your parents can be complicated. Not everyone even cares to learn about who their parents were before they were born. But it's important that we do because it humanizes these people who have made mistakes and sacrifices, all contributing to who their children grow up to be. And then there's the inevitable shift in power as we go from depending on them for everything up until, to a certain point, them depending on us for the remainder of their survival. If we haven't figured out where it is we came from by the time we're fully on our own, we won't know where it is we need to go.
Swing Time is an essential social commentary on modern life as a black woman. For me, it was a reminder that I need to take complete control and be in charge of my own life. The narrator reminds us that no matter how perfect your life's plan may be, it won't always work out how you think it will. Fulfillment has to come from within in order for real happiness to be achieved. 
This book has arrived in the wake of U.K.'s Brexit and the Donald Trump presidency, two moments in history that have very much shaken the world to its core. People of color are looking for different ways to cope, and I think that this book might provide them with some form of comfort. Zadie Smith reminds us that while we won't always want—or even be able—to stay on the path we've laid out for ourselves, we simply need to remember our starting point and work toward finding the best final destination possible.
Swing Time is available to order now via Penguin Books on Amazon.