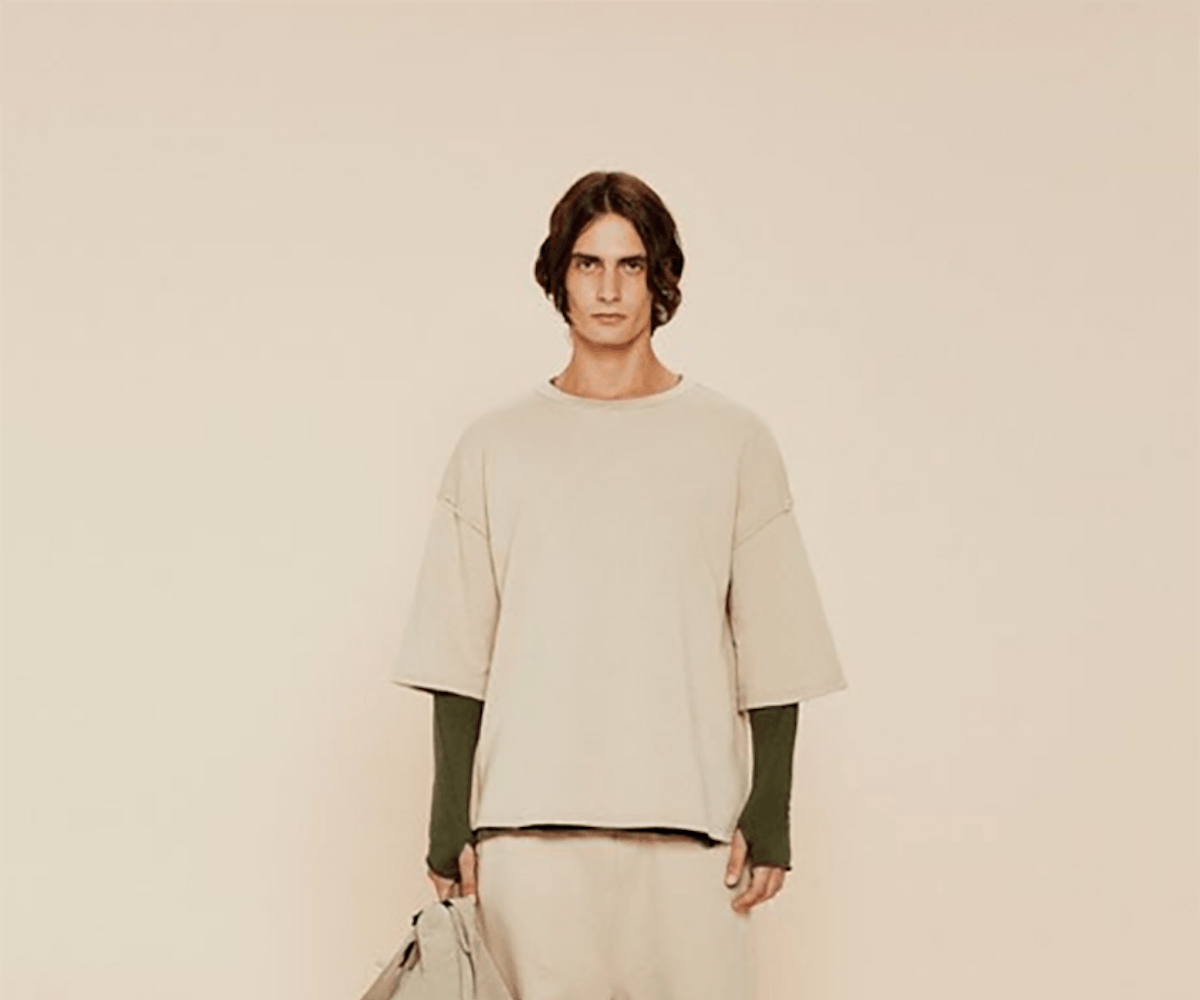 Photo via @molestmekardash/Twitter
Zara's New Men's Collection Oddly Resembles Yeezy Season 3
Will this fuel another Twitter rant?
Well, it seems like Kanye West does have some influence on the fashion industry after all.
Images of Zara's new menswear collection have been circulating the Internet, and most will agree that it looks awfully similar to Yeezy Season 3. After allegations of knocking off the Yeezy Boost 750 back in January, it seems the retailer has moved on to ready-to-wear, producing designs that closely resemble the rapper's third collection. From the color palette of desert neutrals—a slew of beiges and nudes with some olive green tones—down to layered, oversized T-shirts and sock/Birkenstock-like sandal combos, we'll go ahead and assume that Yeezy served as a bit of inspiration for Zara's design team.
Photo via @molestmekardash/Twitter
Fast-fashion retailers have been known to copycat pieces from the runway at affordable prices (meaning much lower quality), sometimes looking a little too close to the real thing. Countless lawsuits have been filed against retailers such as Forever 21 in the past.
When it comes down to it, imitation is the sincerest form of flattery, right? Once other retailers are knocking you off, I guess that means you made it.
Will this be fuel for another one of Kanye's infamous Twitter rants? We'll have to wait and see.