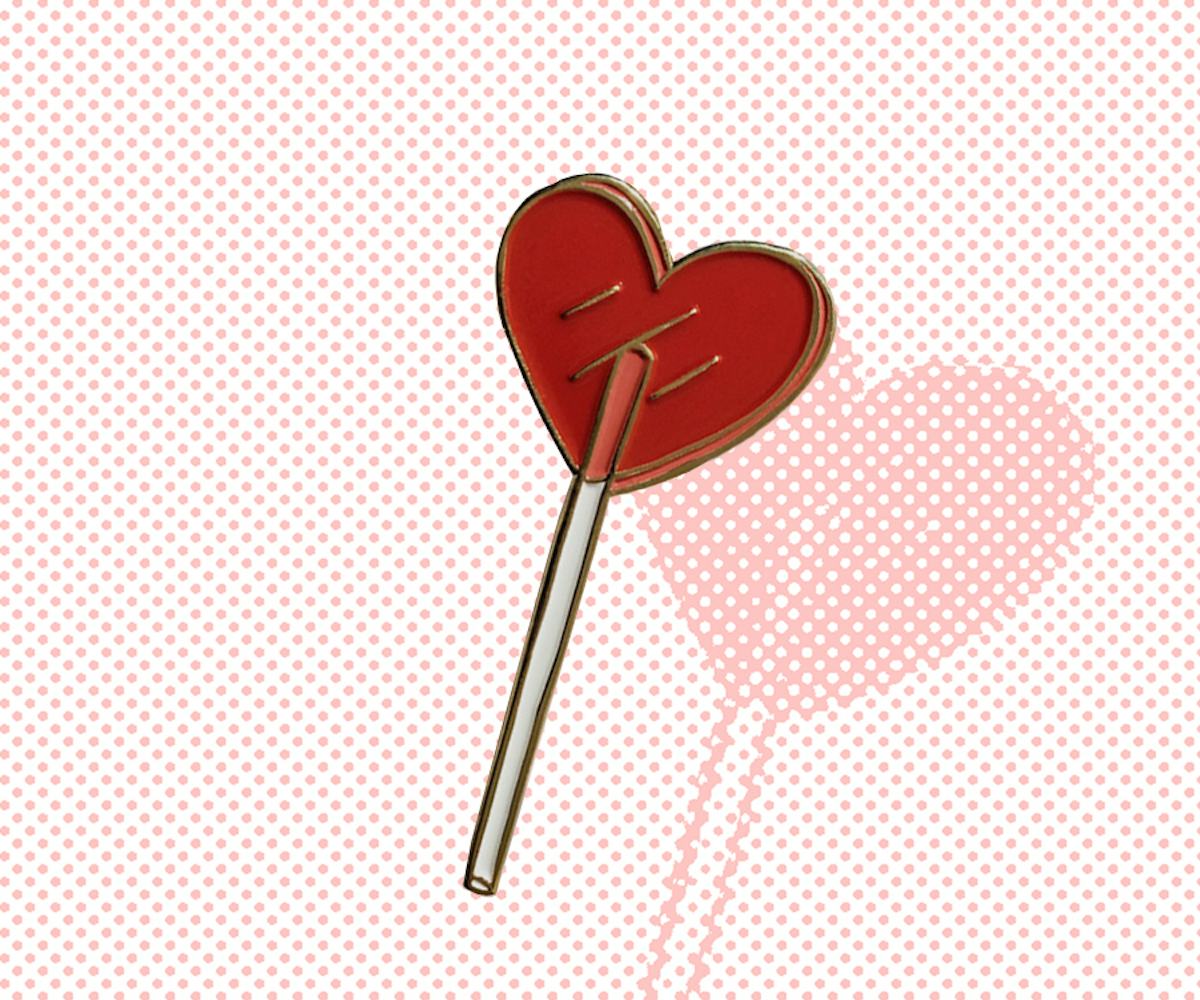 Photo via @tuesdaybassen Instagram
How Indie Artist Tuesday Bassen Is Fighting Back Against Zara
The fight against the mega-brand has just begun
Earlier this year, artist Tuesday Bassen, who sells her illustrations in the form of prints, patches, and pins, began getting hundreds of emails from her fans for an alarming reason. She was being asked whether she had been working with fast-fashion label Zara or if they had been plagiarizing her work. That's when Bassen did a little more research and noticed that the international retailer closely replicated four of her designs (see the image above).
Bassen then hired a lawyer to reach out to the brand. The response?
Basically, Zara claims that Bassen's designs are too generic for people to recognize them as hers, further stating that the number of complaints is small compared to Zara's overall following and customer base.
This response has sparked outrage within the independent artist community. Many other artists have spoken out, claiming that Zara (as well as its subsidiary companies Pull & Bear, Stradivarius, and Bershka) has also copied their designs, which you can best see pictured in the below tweet:
... And let's not forget that time the brand's men's collection was criticized for allegedly being a direct rip-off of Kanye West's Yeezy Season 3.
But does the fact that Zara is a major corporation, with a much larger following than these artists, mean that independent artists, who aren't as well-known, are never going to be able to protect their work? According to Professor Susan Scafidi, founder and academic director of the Fashion Law Institute at Fordham Law School, it does not. "Any artist's work can qualify for copyright protection, no matter how famous or obscure the creator is," Scafidi told us. "If a well-known artist or work is knocked off, more people will recognize the copying immediately, but that doesn't affect its legal status. In court, though, it can help a creator's case to present evidence that many people caught the copying."
Brian Igel, lawyer and partner at Bellizio + Igel PLLC, also agrees. "Certainly, the parties' respective financial pictures have an effect on the negotiations, and on the prospects of settlement and litigation, but no, the size of Zara's customer base doesn't magically make them immune from liability for infringement," he told us.
While the artists have spoken out about the steep cost of hiring a lawyer, Scafidi says that social media is a surefire way to raise awareness and help their cause. "Large fast-fashion companies are regularly accused of preying on small indie designers, but now creators have a new weapon that costs virtually nothing: the internet and social media," she says. "The name 'em and shame 'em strategy is typically more effective against companies that pride themselves on creativity than against mass-market retailers, but when artists and designers have copyright protection to back up their claims, big companies may pay attention even without legal action."
"Public shame can often be an effective tool," adds Douglas Hand, lawyer and partner at Hand Baldachin & Amburgey LLP. "Designers and other intellectual property holders have occasionally received positive results by going to the press and digital outlets with these types of claims." 
Though Bassen was "shut down," or so to speak, by Zara, she doesn't plan on giving up. "I plan to pursue this further, even though they are trying to belittle and bully me," she told us. "It has an awful impact on the livelihood of an artist—this is how I support myself, and they are diluting my brand by literally stealing from me. I hope that one outcome is that I can raise awareness for how often this happens and how few artists can actually afford to pursue it. I would also like to be compensated for my work."
Adam J. Kurtz, one of the artists whose designs were also allegedly copied, has started a separate page on his website, called Unauthorized Reproductions: Shop The Look!, linking visitors directly to the artists' shops so that they can support these artists by purchasing the original pieces. Unlike Bassen, Kurtz didn't get a lawyer but instead continuously contacted Zara's customer service until getting a response. The pieces that resembled his work, which he says were "so embarrassingly bad, I wasn't even going to say anything," have since been removed along with the rest of the alleged copies.
Kurtz wants consumers to recognize blatant rip-offs like these. He adds:
I'm not a fashion person, so I don't recognize patterns and silhouettes the same as people in that industry would. But them taking the leap to illustration work makes it so obvious that even someone like me can see it. When you shop at a store like that, you are making a choice. I'm not saying that I've never illegally downloaded a song in my life, but what I am saying is that we can choose what to digest. In the case of pins and patches, the original artists are only charging $5 to $10 for the real deal—spend your money supporting another 20-something who's just trying to make it.
Additionally, the outrage has sparked the hashtag #SupportTuesdayBassen, where consumers can voice their opinions on the issue and show support for the artists.
We reached out to Zara for comment, and received this response from its parent company, Inditex:
Inditex has the utmost respect for the individual creativity of all artists and designers and takes all claims concerning third party intellectual property rights very seriously. Inditex was recently contacted by Tuesday Bassen's lawyers who noted the use of illustrations in some badges sourced externally and on clothes in its Group stores. The Company immediately opened an investigation into the matter and suspended the relevant items from sale. Inditex's legal team is also in contact with Tuesday Bassen's lawyers to clarify and resolve the situation as swiftly as possible.
While the allegedly stolen designs have been suspended from sale, there is no word yet whether the artists will be compensated for their designs.