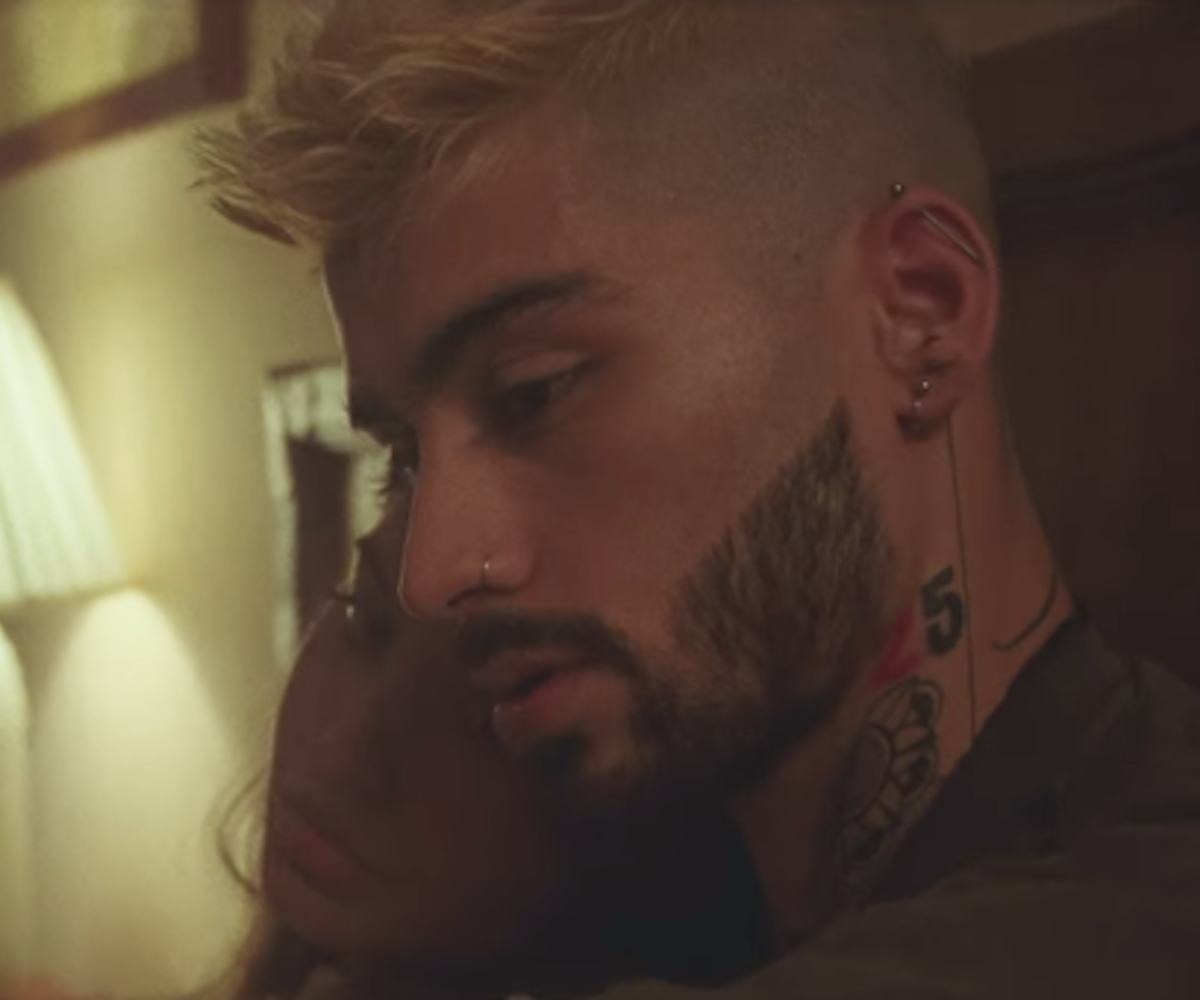 screenshot via youtube
Zayn Malik And A Gigi Look-A-Like Head To The Strip Club In "Entertainer"
The song is the latest from his forthcoming sophomore release
Zayn Malik's latest single has gotten a dramatic new music video. After premiering "Entertainer" earlier today on Zane Lowe's World Record show on Beats 1 on Apple Music, the musician released a video for the track starring Sofia Jamora, a model who fans described as a Gigi Hadid look-a-like after she appeared in Malik's last video for the song "Let Me." The new single is the second off of Malik's forthcoming sophomore album.
The new video continues the story line from "Let Me," and sees the artist and model entangled in a romance. In the video, we learn that the two meet in a strip club, where Jamora works. They have undeniable chemistry and spend the night together, but she disappears the next morning. That night, Zayn returns to the club to find she's left with his nemesis, Breaking Bad's Steven Bauer. 
Malik spoke of what fans can expect from his new record before premiering the track on World Record, stating that his album's rollout is "going to be different than anything anyone has done before."
See the video, below.