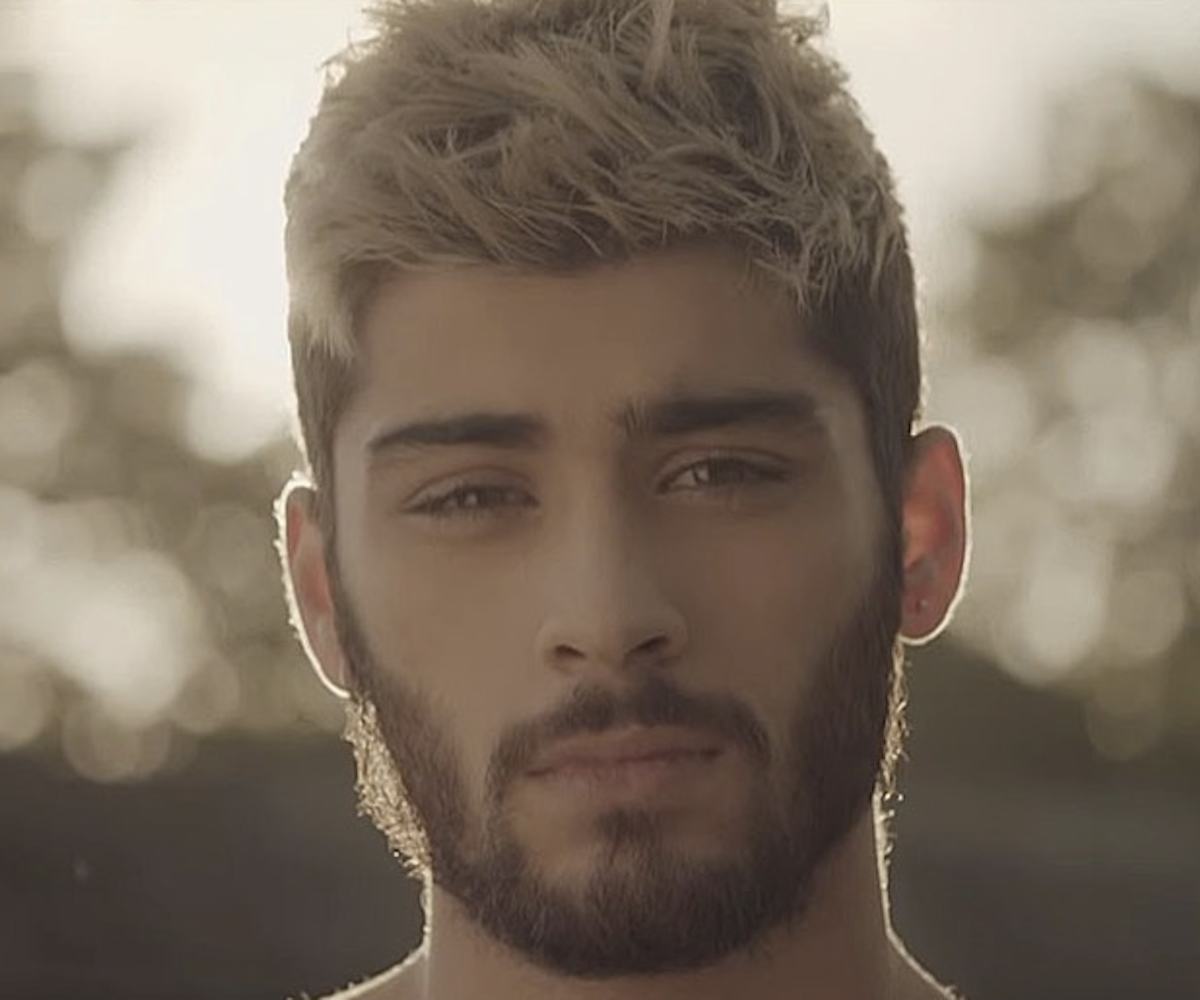 Photo courtesy of Fader
Zayn Malik Never Wanted To Be In One Direction
If it looked like Zayn Malik's heart was never into his duties as One Direction's resident brooding heartthrob, well, now we know why. In an upcoming sit-down interview for Apple Music's Beats 1 with Zane Lowe, Malik revealed that he felt out of place in the boy band from the very beginning.
"I think I always wanted to go, from like the first year, really. I never really wanted to be there, like in the band," the 23 year-old singer said. "I just gave it a go because it was there at the time, and when I realized the direction we were going in—mind the pun—with the music, I instantly realized it wasn't for me, because I realized I couldn't put any input in."
Since splitting from the group, Malik has set off on his own, and made no secret about his distaste for 1D's saccharine pop sensibilities, saying that it wasn't music he would ever listen to. What surprises here, is that Malik was harboring feelings of resentment from the get go. 
"I couldn't give my opinion on this or that because it didn't fit the grain of what we were as a band or what we represented," he continued. "So that's when it became straight for me, that's when I had to be like I've got to start thinking about myself. So I was always just writing anyway, even when I was in the band. It wasn't something that I had to think about and process information. I just always knew."
Malik also revealed that the band knew he was unhappy, which is why they never tried to talk him out of leaving. With reports surfacing today that Harry Styles is also distancing himself from the group in pursuit of a solo career, it looks like the term "One Direction" has never rang more false. 
Malik's interview will air on Beats 1 tomorrow, January 28, at 5 p.m. EST. Watch a preview below.