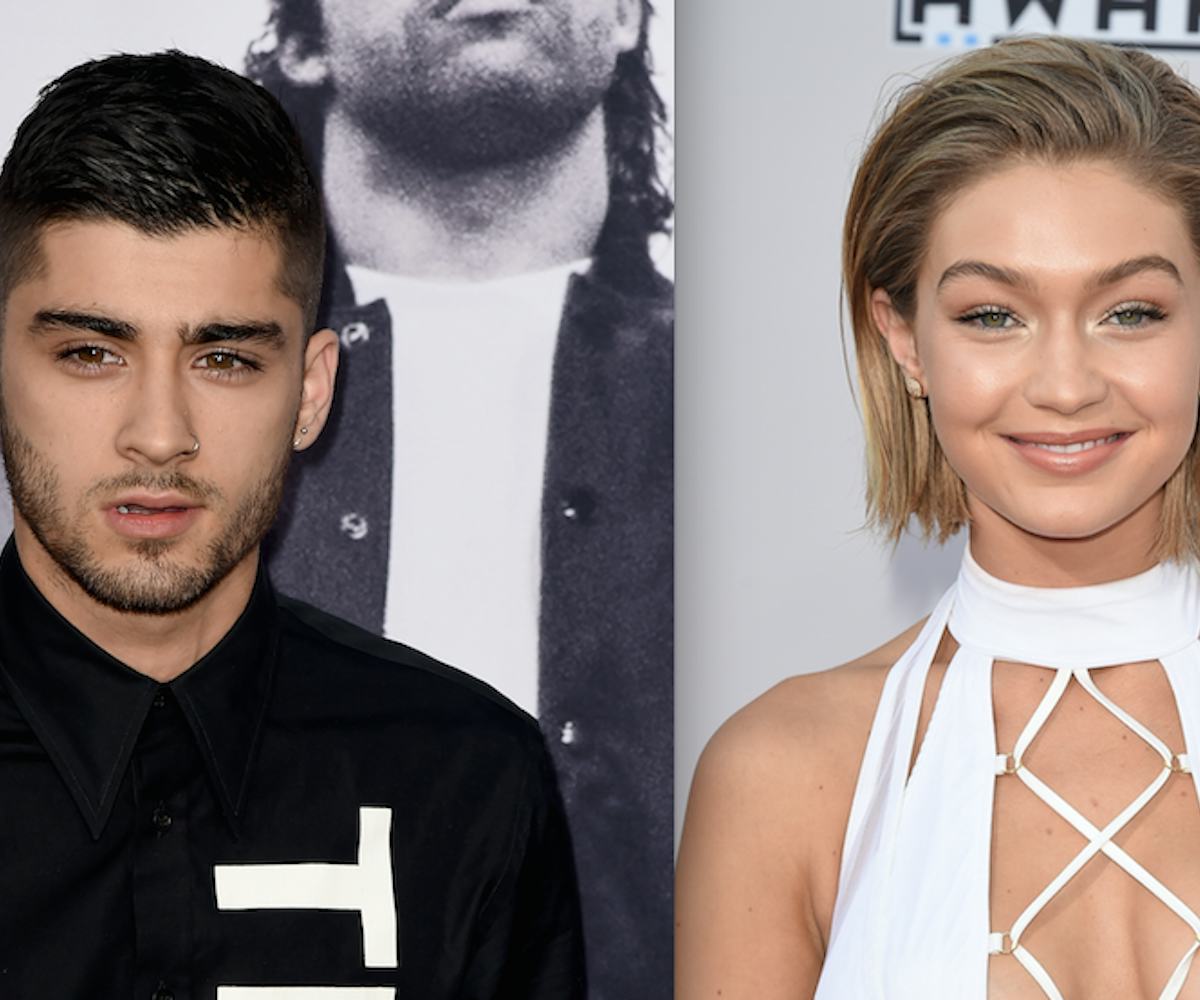 photo by kevin winter and jason merritt/getty images
Zayn Malik and Gigi Hadid Look Cozy On Instagram
is there romance in the air?
It's been a while since Instagram dethroned Facebook as the place to announce a new romance (remember Taylor Swift and Calvin Harris?). So, Zayn Malik, we have a question: Is your latest Instagram post of you and Gigi Hadid looking cozy together your way of telling us that there's something more than friendship happening?!
The ex-1D member posted this photo on Sunday morning with no caption, and all we can do is stare at their beautiful faces so close together and wonder what is going on between the two. Note Hadid's hand on his cheek and Malik's euphoric expression—can we interpret this as a confirmation of a new celebrity couple in our midst? Or will they pull a Selena-Niall and claim they're not dating but they just love each other?
We won't know until either party confirms, but for now, we'll be here brainstorming a celebrity couple name for the two. ZaGi? Halik? This is harder than it seems, folks.