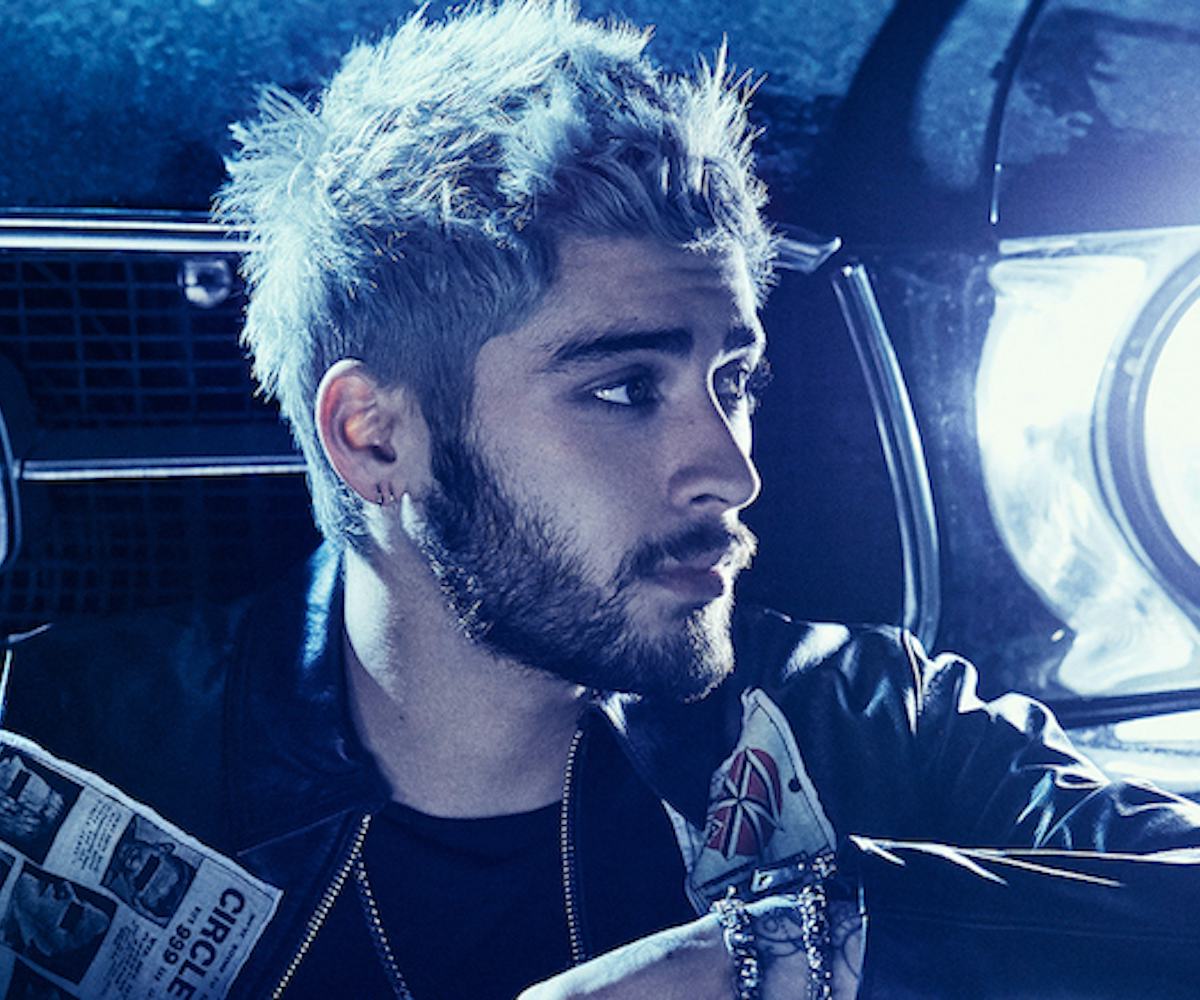 Photo Miller Mobley/Via Billboard
Zayn Doesn't Even Have The Phone Numbers Of His 1D Mates
a new 'billboard' interview has all kinds of one-direction sadness.
As fans know, Zayn Malik's long goodbye from One Direction was sad, but also kind of weird. There were the missed concerts, the missed interviews, the missed connections. While Malik seems all kinds of okay with his departure now—it's clear he wasn't following his bliss, if you will—a new Billboard magazine interview with the singer contains some heavy, downbeat notes about where he stands with at least some of his former bandmates.
Malik tells Billboard's Chris Martin of his standing with the remaining members of the band, "I had every intention of remaining friends with everybody, but I guess certain phone numbers have changed and I haven't received calls from a lot of people." That's kind of a cosmic bummer. While, yes, the group was a somewhat of a construction and their relationships grew into mostly professional ones, Malik still departed the band saying he had, "four friends for life." Doesn't seem that way now, does it?
Malik also tells Martin, "I've reached out to a few of them and not got a reply. Certain people have pride issues, but it's stuff you overcome in time." That's a sad-puppy statement if we've ever heard one right there. You can practically feel him sighing through that quote.
Then again, Malik does have some kind of harsh words for life inside One Direction. "We weren't allowed to say certain things, or word [lyrics] the way we would want to," he tells Billboard. "I'd sit and wonder, 'If the fans knew how it worked, what would they think?' My argument was: People are more intelligent than that. They want to hear what's real, so why don't we write some stuff that we're actually going through?" So, what you're saying is One Direction's work was kind of…dumb? Hmmm. Maybe it's not so shocking Niall Horan, Liam Payne, Harry Styles, and Louis Tomlinson ain't in touch.
Welp, at least the rest of the article has some really choice stuff about Malik's current work, his life away from 1D, little bits about Gigi Hadid, and a whole lot of pot smoking. Really, you must check it out.