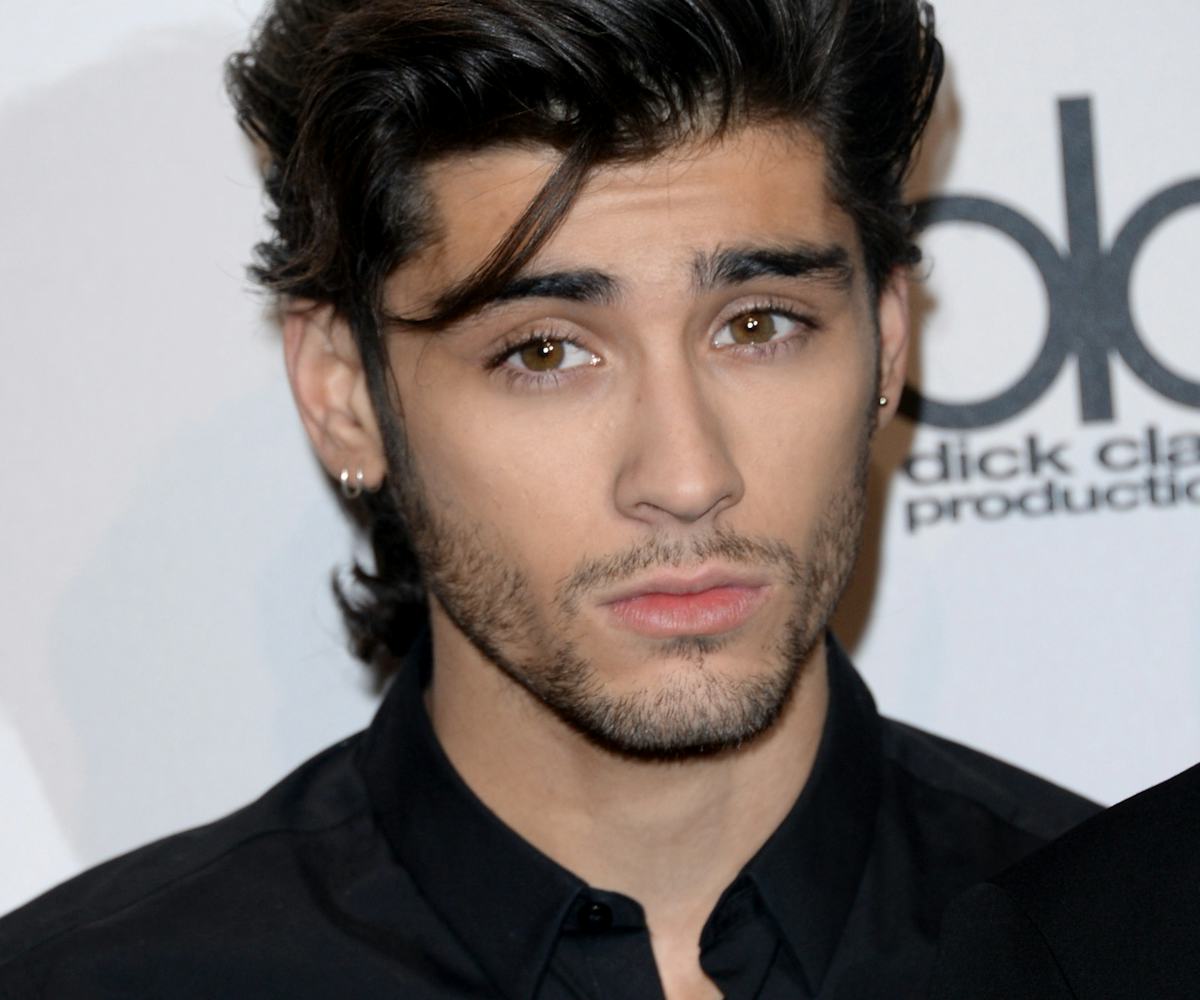 Photo by Jason Merritt/Getty Images
zayn malik drops out of one direction's tour
We many never know the pressures of being in an internationally famous boy band, but we can imagine that—amid stacked tours and an endless procession of screaming fans—there are times when things get pretty intense. According to the Associated Press, One Direction's publicist Simon Jones announced today that Zayn Malik "has been signed off with stress and is flying back to the U.K. to recuperate" amid the band's On the Road Again tour. The group will continue to tour Southeast Asia, but it is not yet clear as to whether or not Malik will rejoin the tour for its scheduled dates in South Africa at the end of this month. 
Could it be trouble in paradise? Earlier this week, Zayn responded to rumours of relationship trouble between him and fiancé Perrie Edwards after pictures of him with another woman surfaced. Speaking frankly of his feelings for Little Mix's Edwards, Zayn tweeted, "I'm 22 years old... I love a girl named Perrie Edwards. And there's a lot of jealous f*cks in this world I'm sorry for what it looks like x."
Regardless of the reason for Zayn's departure, social media speculation is running rampant trying to analyze its symbolism. In the mean time, we wish Zayn a speedy road to relaxation.
(viaAP)