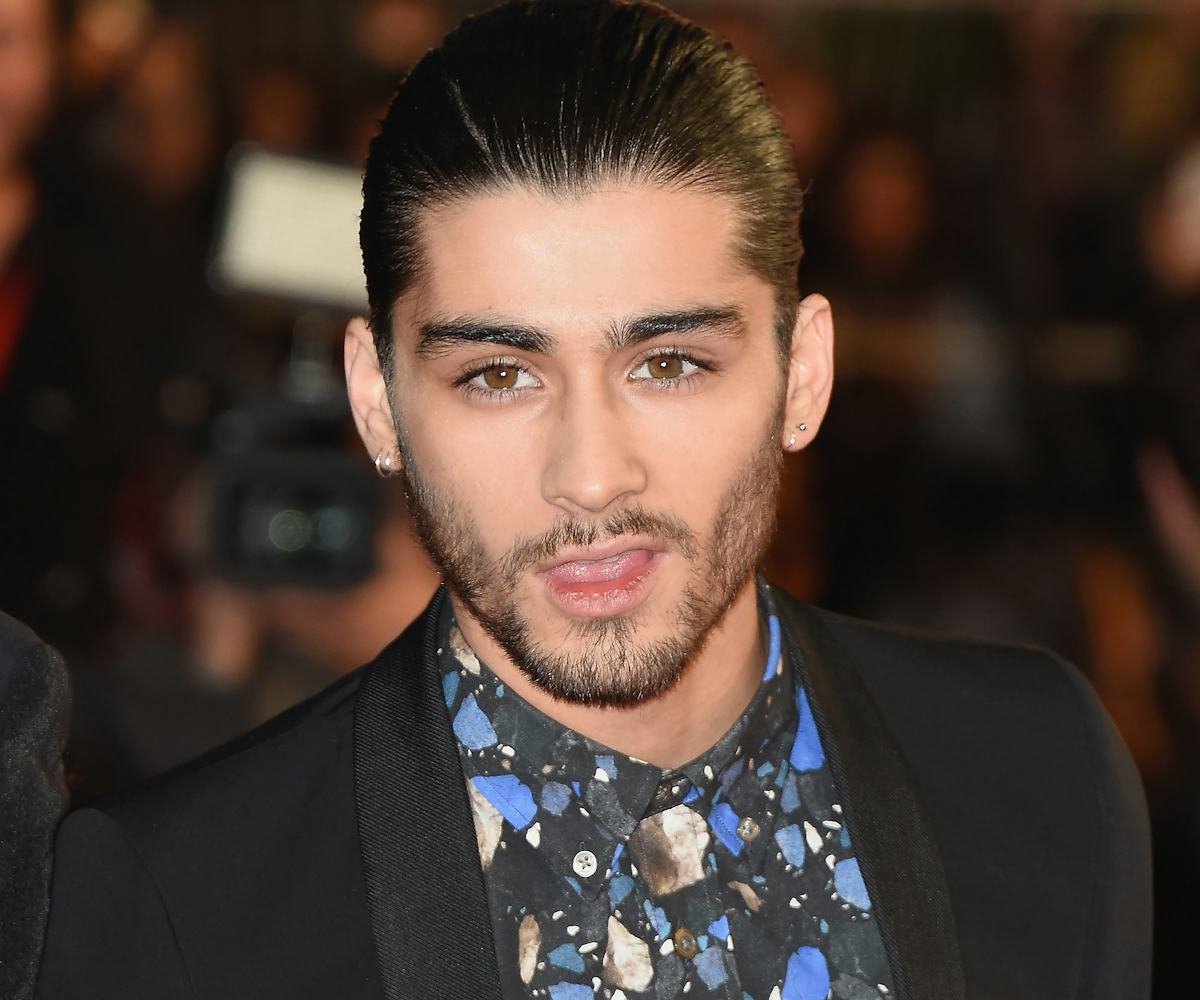 Photo by Pascal Le Segretain / Getty Images
zayn malik shaved his head
is this a post-breakup 1d haircut?
We are no strangers to the post-breakup haircut. We've had our fair share of newly single salon sessions that either resulted in an incredible new-hair-new-me look or a somewhat disheartening, unflattering chop. None of our breakup haircuts, however, can compare to the incredible shaved head of Zayn Malik.
Just weeks after departing from One Directon, the 22-year-old Brit stepped out with his new style as he accepted the award for Outstanding Contribution to Music at the Fifth Annual Asian Awards. Bringing his mom and sister along with him to the ceremony (aww), Malik showed that despite his harsh new haircut, he's still the same sweetheart we know him to be, and thanked his parents in his acceptance speech for "making him Asian." He also gave a shoutout to the boys of 1D for all the memories. 
With his mature new look and seemingly inevitable solo career, Malik seems to be doing just fine. If a man can manage to pull off any single hairstyle he ever tries, chances are, he's got his life pretty together. And for the former One Direction member, that seems to be just the case. 
Photo by Ian Gavan / Getty Images
Related Articles:
Zayn is Leaving One Direction and People Are Freaking Out