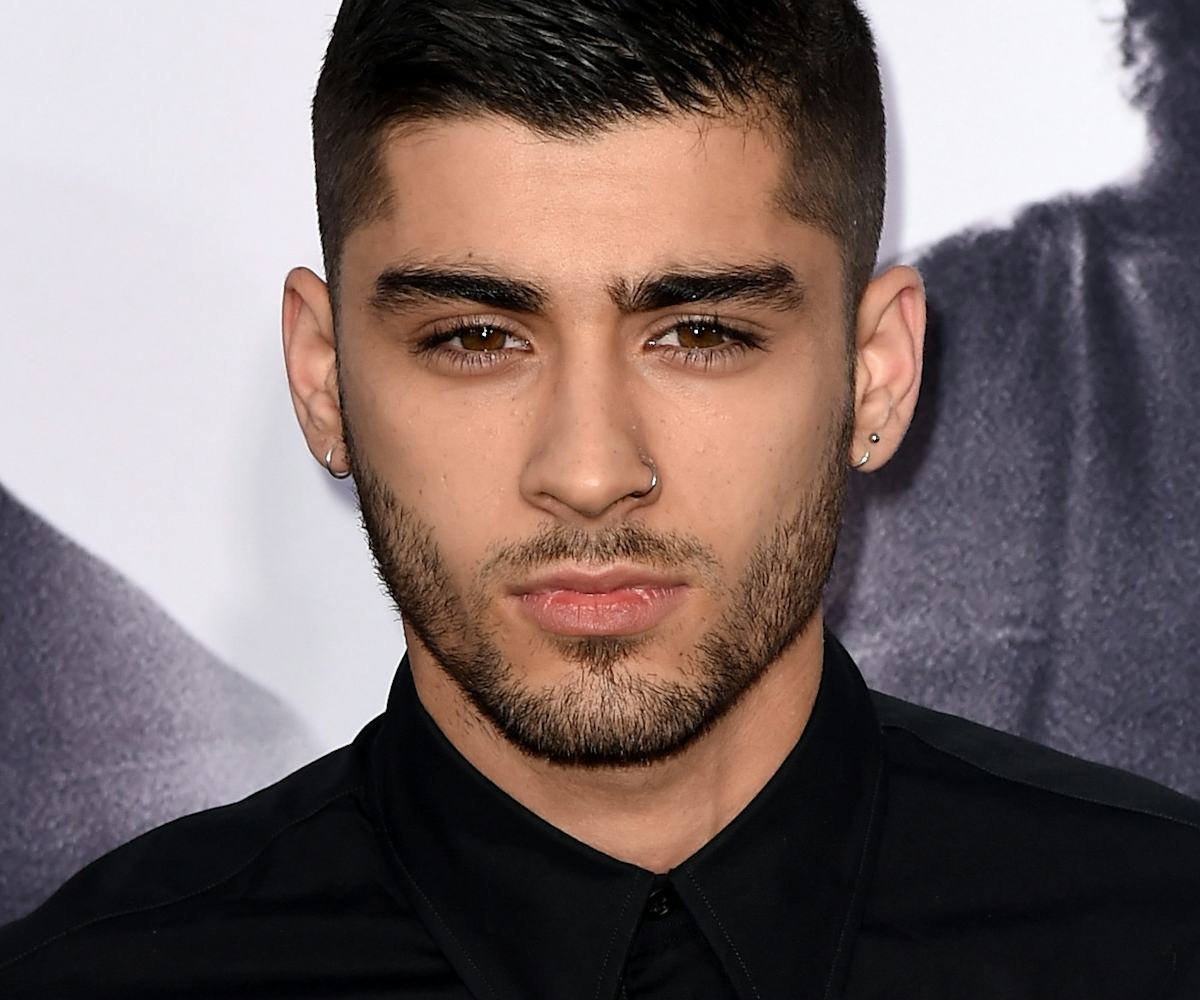 Photo by Kevin Winter/ Getty Images.
Zayn Malik Is Coming Out With A Clothing Line
The singer is teaming up with Versace
Zayn Malik seems to be doing pretty well without his One Direction members by his side. Following a successful solo music venture, Malik has dipped his toes into fashion, first collaborating with Italian shoe designer Giuseppe Zanotti. Now, he's partnering with Donatella Versace on a capsule collection.
The New York Times broke the news today that the singer is joining the Versus Versace team—the younger, more accessible line from the brand—and will star in the next two campaigns. The line, Zayn x Versus, will include men's and women's clothing and is set to hit stores and online in May.
Malik is following in the footsteps of designer Anthony Vaccarello, who left the brand in April for Saint Laurent. He has some pretty big shoes to fill—especially seeing as he doesn't exactly have a background in design—but Donatella has confidence in his abilities. And, in his social media following. She told The New York Times:
Versus is everything that the Versace line is not. It is loud, it is rebellious—I don't want shoppers buying both from Versus and Versace. The houses have different souls. I wanted Zayn because he can help me talk to his followers. I want to listen to their language. I want to learn more about them, what they think and what they like. They are a new generation that without working with someone like Zayn, I will never reach.
Donatella, who insists she wasn't a One Direction fan during the band's happier days, was introduced to Malik's fashion side through his current beau, Gigi Hadid. If the success of Hadid's collection with Tommy Hilfiger is any indication, Zayn x Versus is bound to be a success. That is, if Donatella has anything to say about it.  "Many celebrities do clothing lines that just aren't relevant," she says. "This one? It will be. He's smart to do it with me."