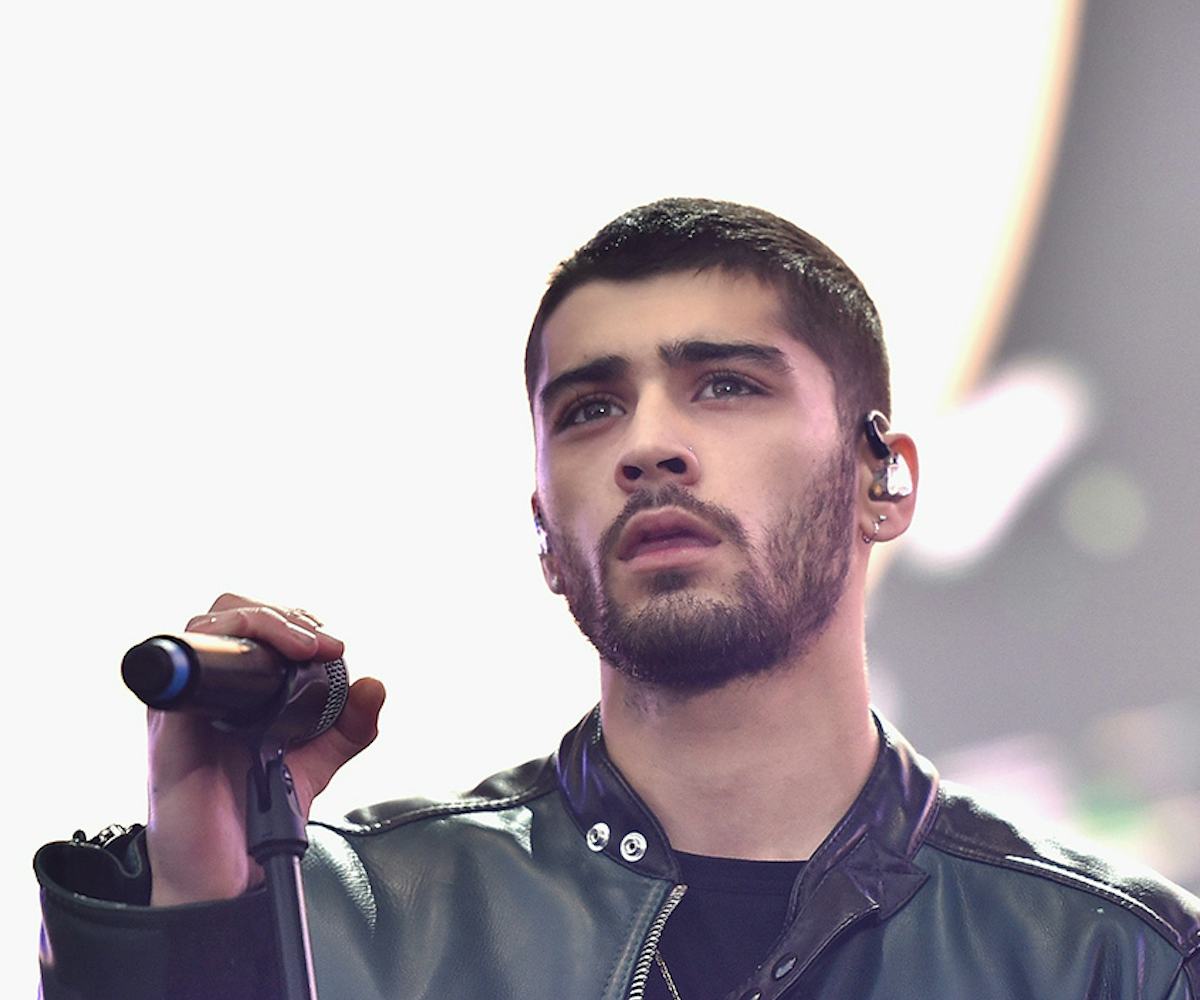 Photo by Mike Windle/Getty Images
Zayn's New Song Is Exactly What This Summer Needs
His One Direction days may be a distant memory, but Zayn still proves teamwork can go a long way—and his latest release, a collaboration with British electro duo Snakehips, is a testament to that.
With slightly anguish-ridden lovelorn lyrics and cover art that inarguably evokes Sofia Coppola's melancholy masterpiece Lost in Translation, "Cruel" combines a moody message with a pulsing beat to result in a track ready to be paired with a healthy dose of heartache.
Similar to Snakehips' collaboration with Tinashe and Chance the Rapper, "All My Friends," the song weaves together highs and lows to create a vibe that's gloomy yet groovy. Consider this your go-to track for nights where you want to jam out, but also want to feel some serious feels. 
Months after the release of Zayn's first solo album, the artist has shown that he's pushing through both his anxiety and his romantic ups and downs to produce music that feels refreshingly honest. And if the tantalizing lyrics of "Cruel" do find their inspiration in Malik's own life, there may be enough reason to hold out for another music video with the soulful crooner starring alongside Gigi Hadid. Fingers crossed, at least.
Listen to it below. The chorus is absolute perfection.