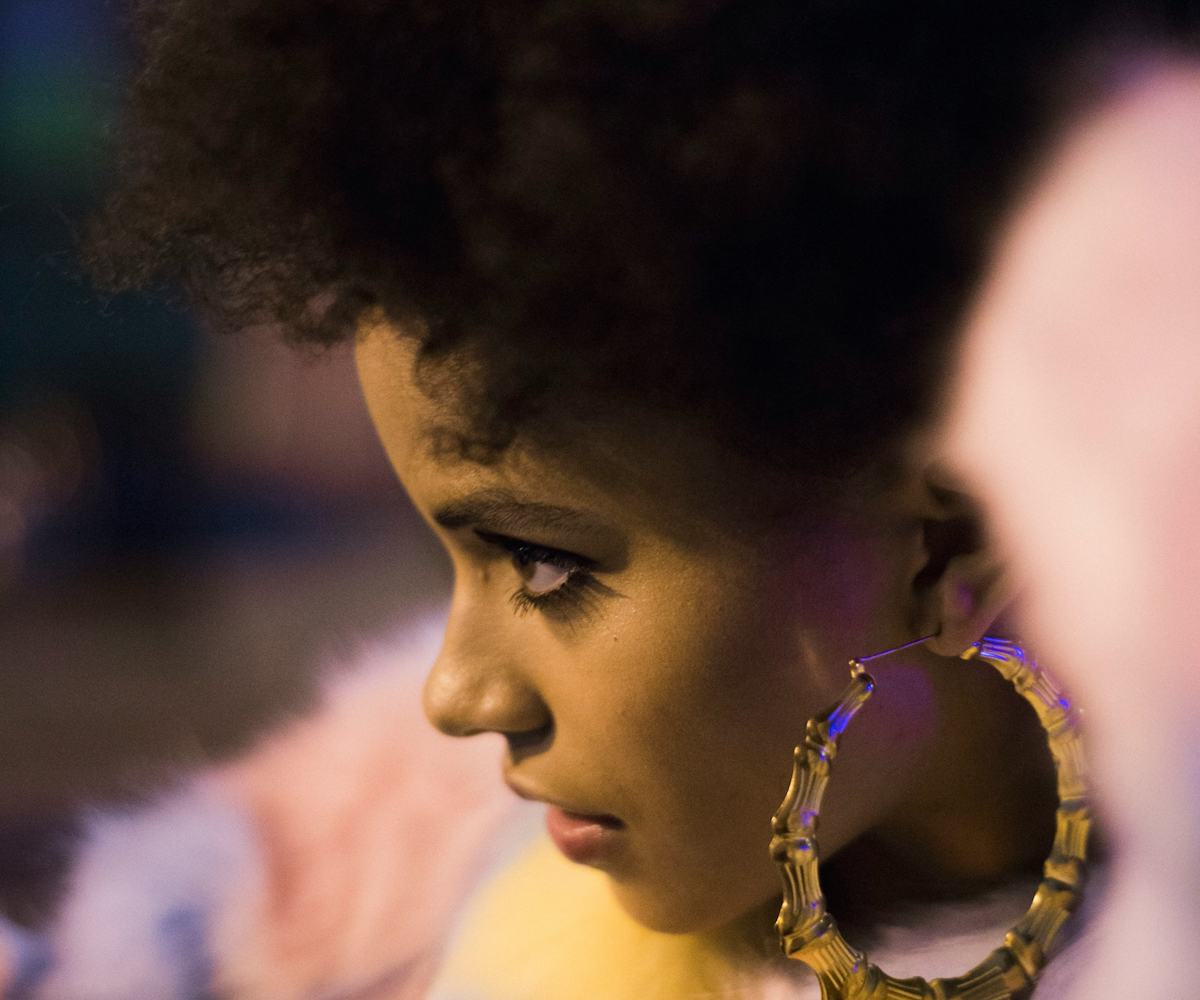 Photographed by Carla Tramullas. Styled by Liz Rundbaken.
Zazie Beetz Talks Donald Glover's New TV Series 'Atlanta'
The show premieres tonight on FX
The following feature appears in the September 2016 issue of NYLON.
It seems as though, between Desiigner bragging about his "broads in Atlanta" and Donald Glover's forthcoming FX series named after Georgia's largest city, the Southern metropolis is having a moment. Also having a moment is the eponymous show's breakout star, Zazie Beetz, who, surprisingly, may be the only 25-year-old on the planet who has never heard the Brooklyn rapper's summer anthem "Panda." Stranger still, her show chronicles two cousins trying to make it in the rap game. Apparently Beetz was too busy becoming the next big thing to turn on the radio. 
In the offbeat dramedy, Beetz plays Van, Glover's baby mama. But given that Atlanta is, according to Beetz, more Louie than Empire, the character is hardly a hot-tempered cliché. "They really didn't want her to come across as an angry black woman," she says. "They emphasize her nuances." 
Aside from being a native New Yorker without a driver's license, Beetz herself fits no stereotypes: her mother, a social worker, is African-American and her father, a cabinetmaker, is German. Unsurprisingly, she does a killer German accent (Glover, on the other hand, "does a great Cookie Monster," she says). And while her parents were always supportive of their daughter's aspirations, her biggest fan is easily her nine-year-old brother, who's taken to singing "Paper Boy," the catchy rap song featured in Atlanta's pilot.
Beetz thought she did such a "terrible job" at her audition for the show, she couldn't even recall what the project was when they called to do a screen test. But few people are better prepared for their big break than Beetz. She attended LaGuardia High School—a performing arts school that was the inspiration for Fame—and then majored in French with a side of theater at Skidmore, a minuscule liberal arts college. She was, as she puts it, "lucky enough to always have theater in my life." 
Not only is Atlanta Beetz's big break, but the series is refreshing in its portrayal of its primarily black cast of characters, something that's not lost on the actress. "If a movie features a black family, it's about them being black, and not about them being a family. If you watch Friends, it's not about them being white, it's about them being friends," she says. "[Atlanta] shows all different kinds of black people, and not all the jokes are Kool-Aid jokes. That's funny, I guess, but I'm a little over that." 
There's one last thing Beetz gained from playing Van: the chance to portray a mother. "Literally my uterus sings every day," she says, adding that if she weren't an actor she'd be a midwife. Though her career is taking off, there's still one last piece missing from the puzzle: "I have always felt that my highest calling was to be a mother."
Coat by Mademe, Beetz's own earring. Makeup: Janice Kinjo at Exclusive Artists Management using Diorshow.