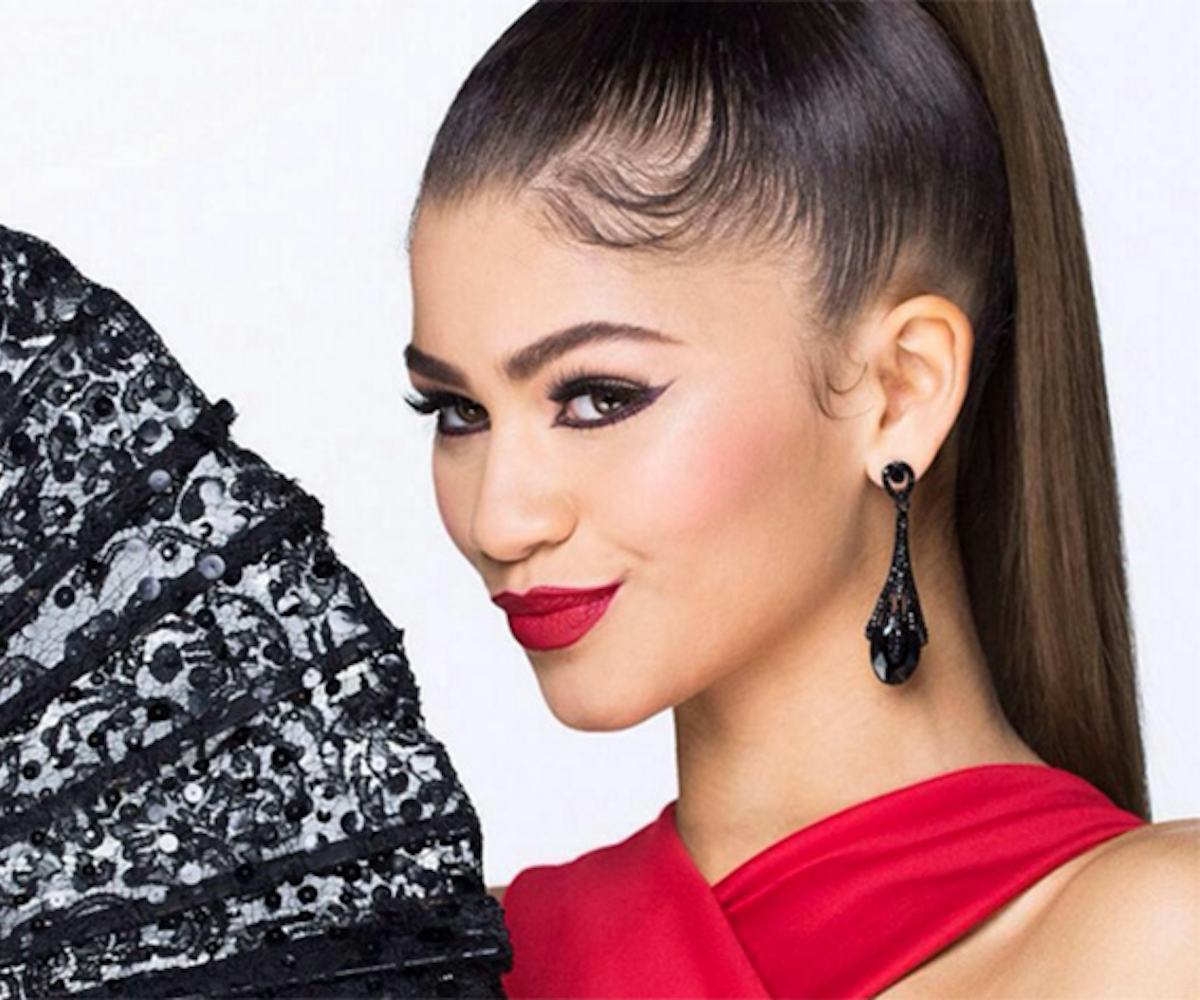 Photo via @covergirl on Instagram.
Zendaya Just Made A Very Rihanna Move
Zendaya is one of Hollywood's youngest talents. She's an actor, pop star, dancer, and rising fashion star. Now, she can officially add beauty star to the long list of hats she wears. Today, Covergirl announced that Zendaya is the brand's newest face.
Covergirl called the star-on-the-rise a "total girl boss." The brand's Insta-announcement went on to say that Zendaya will be sharing "personal beauty tips" and "inspiration to help you do you." Which eerily mimics a thought Zendaya shared on Instagram about a week ago: "I need to start doing makeup tutorials," she captioned a selfie. 
What better way to reach the masses than via Covergirl? Zendaya joins a family that consists of other hugely influential women like Rihanna, Katy Perry, Drew Barrymore, Queen Latifah, and Taylor Swift. Her fearless approach to personal style makes this partnership one made in beauty heaven.