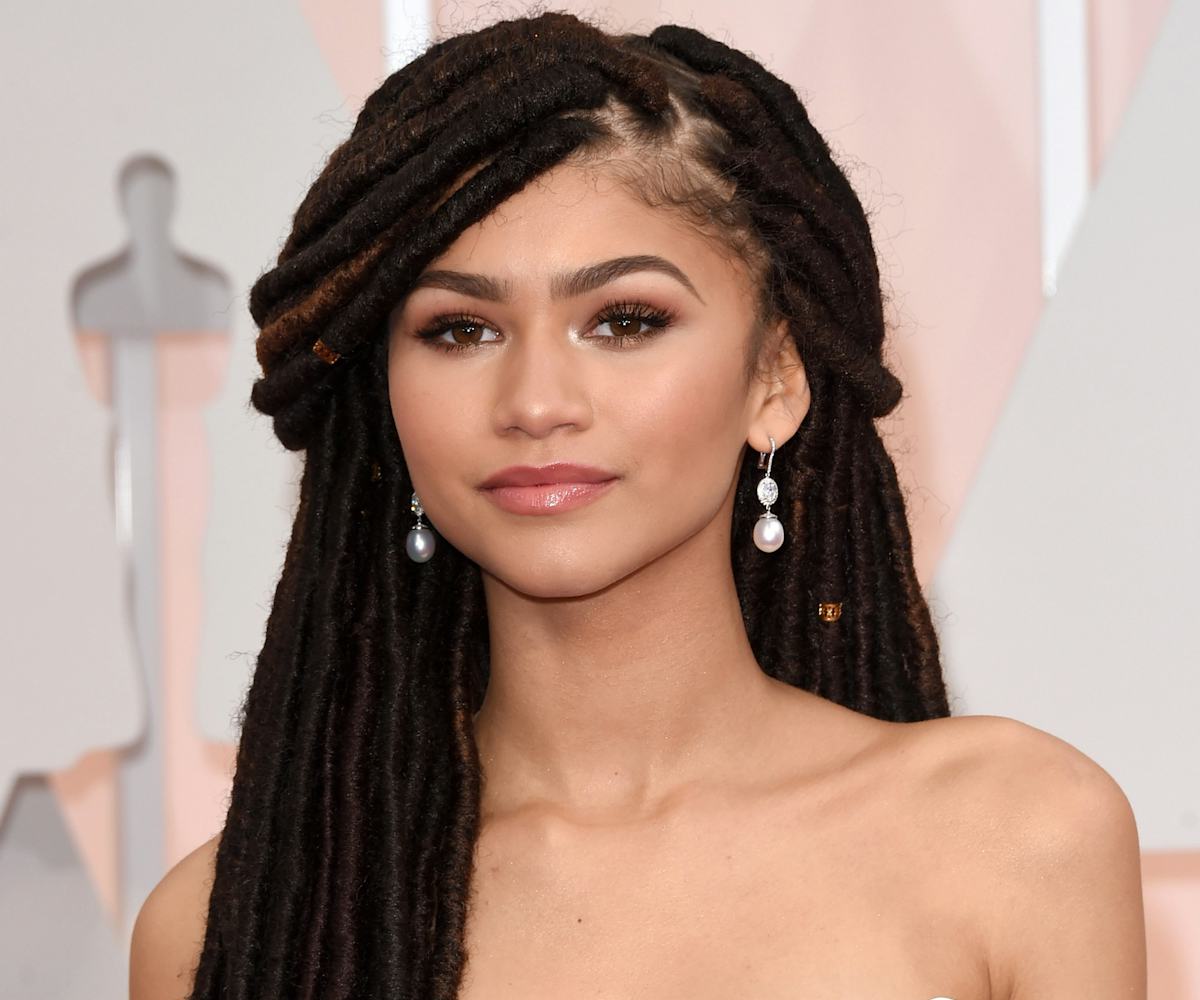 Photo by Jason Merritt/Getty Images
Zendaya Pulls Off Every Single Hairstyle
Zendaya Coleman is our official hairstyle icon. We've seen what she can do with her 'do on the red carpet, from dreads and braids to weaves and bobs, all at the hands of her stylist and creative director Law Roach. Zendaya's latest feature in Mane Addicts' "Mane Muse" series elevates the young actress to the next tier on the It-Girl pyramid. "Zendaya is fearless. She's a creator's dream," said hairstylist Larry Sims. 
In the photo spread, Zendaya rocks blow-outs and Afros in a variety of shapes and sizes against floral wallpaper-esque backdrops. The theme of the shoot is past decades' beauty trends, paying homage to each different era, respectively. Cher and Janis Joplin (bone-straight hair with a middle part) inspired some retro looks, while '80s supermodels and divas like Brooke Shields and Diana Ross are channeled in others (think: big blow-outs). The Afro's iconic shape and texture is also featured along with a high-top fade homage to Grace Jones. 
"[Zendaya] is a perfect canvas. She allows you to just go for it and when you think you've gone too far, she pushes you to go further. In this business it's hard to stay inspired. I just feel so lucky to have such a creative muse who trusts my vision," added Larry.
As you can see in the gallery above, Zendaya can pull off every style in the history of hair. The end.