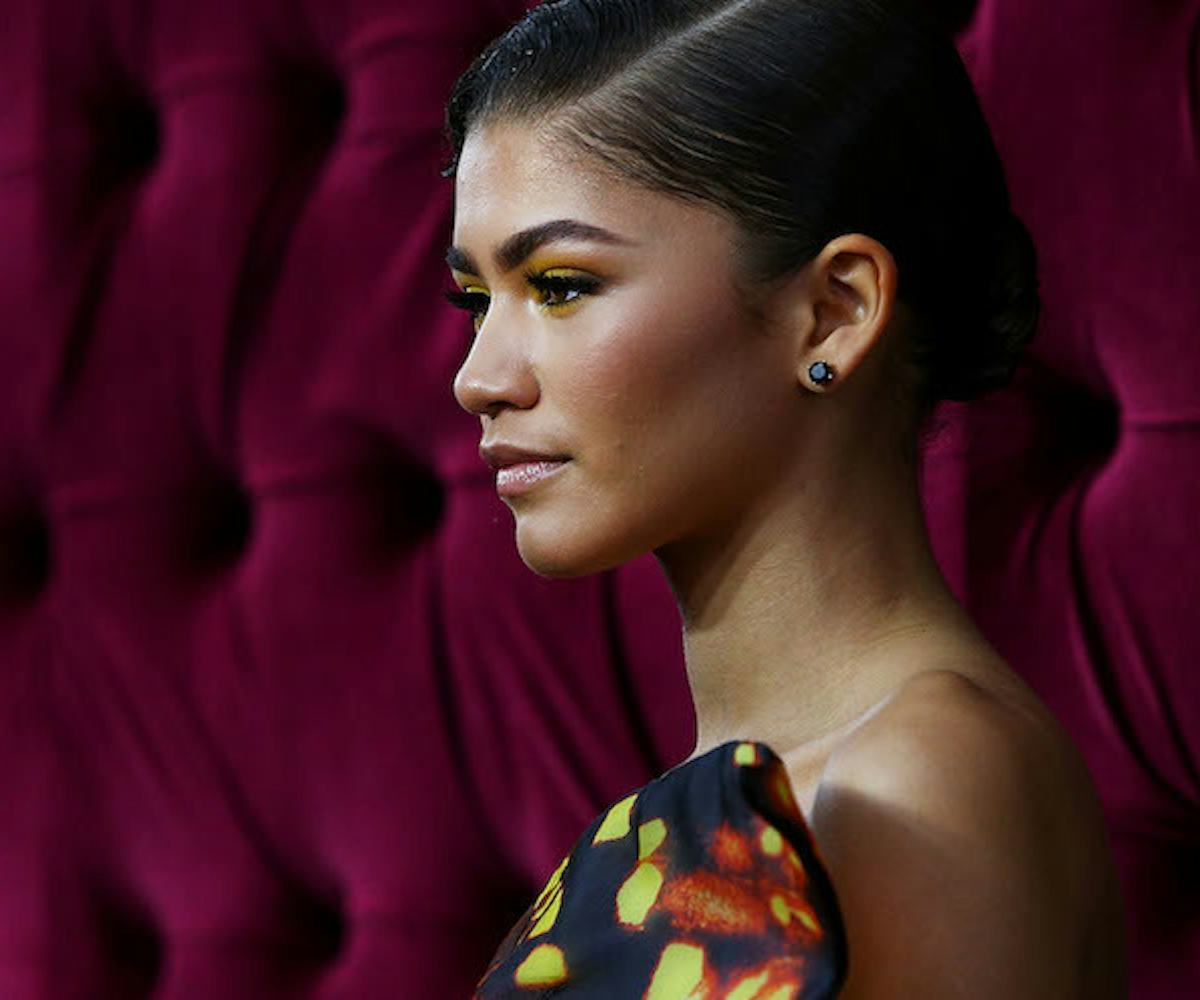 Photos by Lisa Maree Williams/Getty Images
Zendaya Low-Key Transformed Into A Butterfly
It's pretty rare that Zendaya attends a red carpet event and doesn't make the top of the best-dressed list, but last night, she solidified her reign as a total fashion icon.
At the Australian premiere of her upcoming holiday musical The Greatest Showman, the actress-singer-activist-fashion designer casually waltzed down the red carpet dressed as a majestic Jeremy Scott butterfly, wearing one of the avant-garde designer's garden party-themed frocks from the Moschino Spring 2018 collection.
What we really need to give her credit for is how she managed to do it without looking like she was simply late to the Halloween party. She paired the gown with a simple strappy sandal and minimal jewelry. She kept her beauty look on the simpler side, as well, wearing her hair pulled back and just a hint of golden eyeshadow to accent the dress. Basically, she let the dress do all of the, erm, fluttering. (I mean, how could you not?)
We're not going to lie, when we first caught a glimpse of the Moschino Spring 2018 collection at its runway show in Milan this past September, we weren't sure about the wearability of some of these pieces—despite how incredibly beautiful they all are. But leave it to Zendaya to show up to an event dressed as a majestic winged creature, and look damn good while doing it.
Then again, are we really that surprised? She did once rock a mullet on the red carpet.