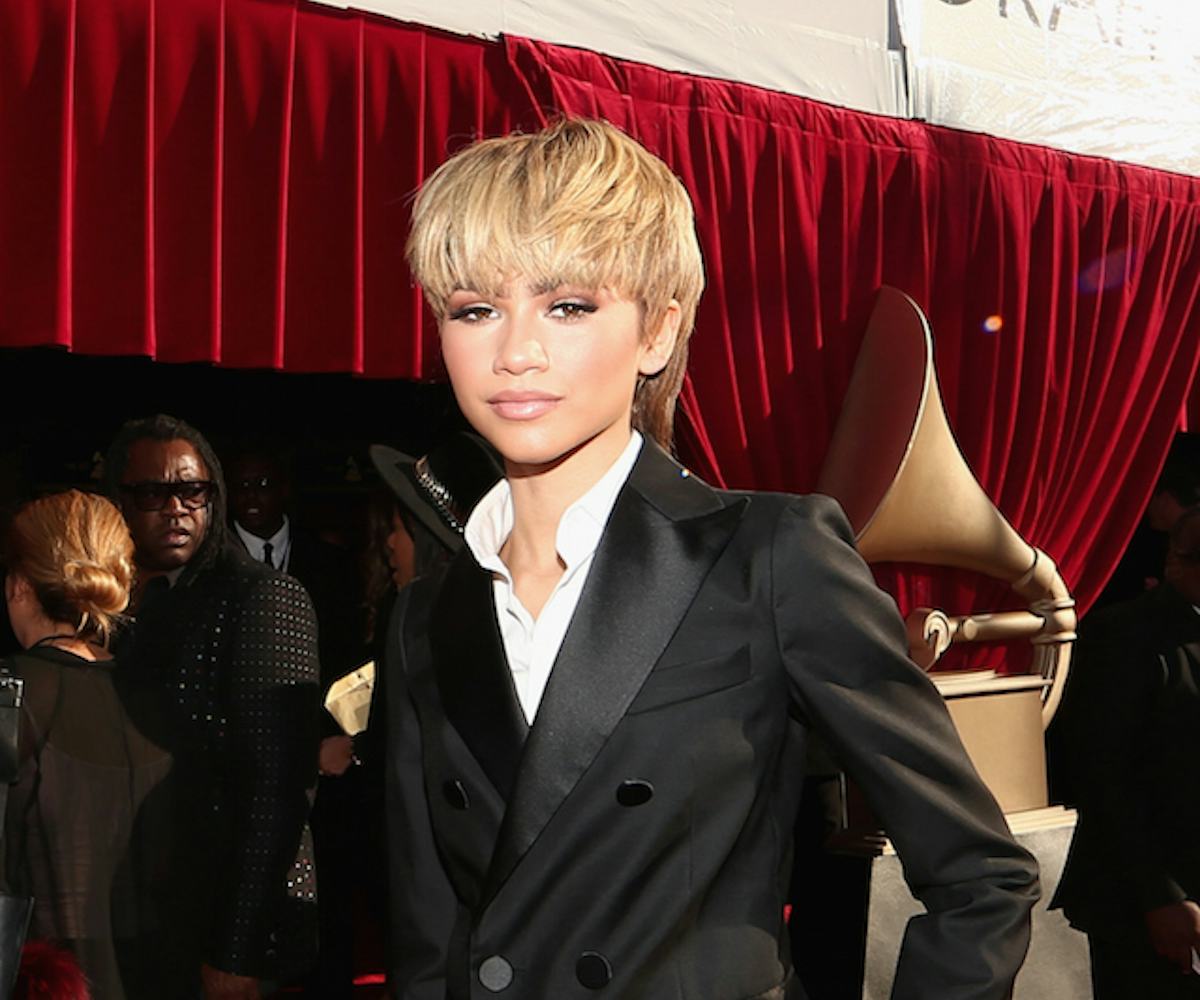 Photo by Larry Busacca/Getty Images.
Zendaya's Grammys Fashion Mullet Signals The Return Of The '00s
Yes, we have already gotten to '00s nostalgia. Bet you weren't expecting that. Zendaya's hair has spoken, and indeed, it has decided that the hottest decade is the last decade. See, as you can make out from the photo above, the beautiful, talented singer and face of CoverGirl and CHI hit the Grammy red carpet with some business up front and a big, ol' party in the back. It's … striking and goes with her whole tux look. Actually, let's zoom in on that, shall we?
Photo Jason Merritt/Getty Images
Like we said, it's a party back there, and you're invited. Yes, yes—you are free to make jokes about Billy Ray Cyrus and such, but we're actually looking at this as nod to T-Boz's old look from the '90s, though obviously softer, longer, and honestly, more flattering. So there you have it, all that was old is new again—the '00s are back. Now, if you can excuse us, we have some City High to listen to.