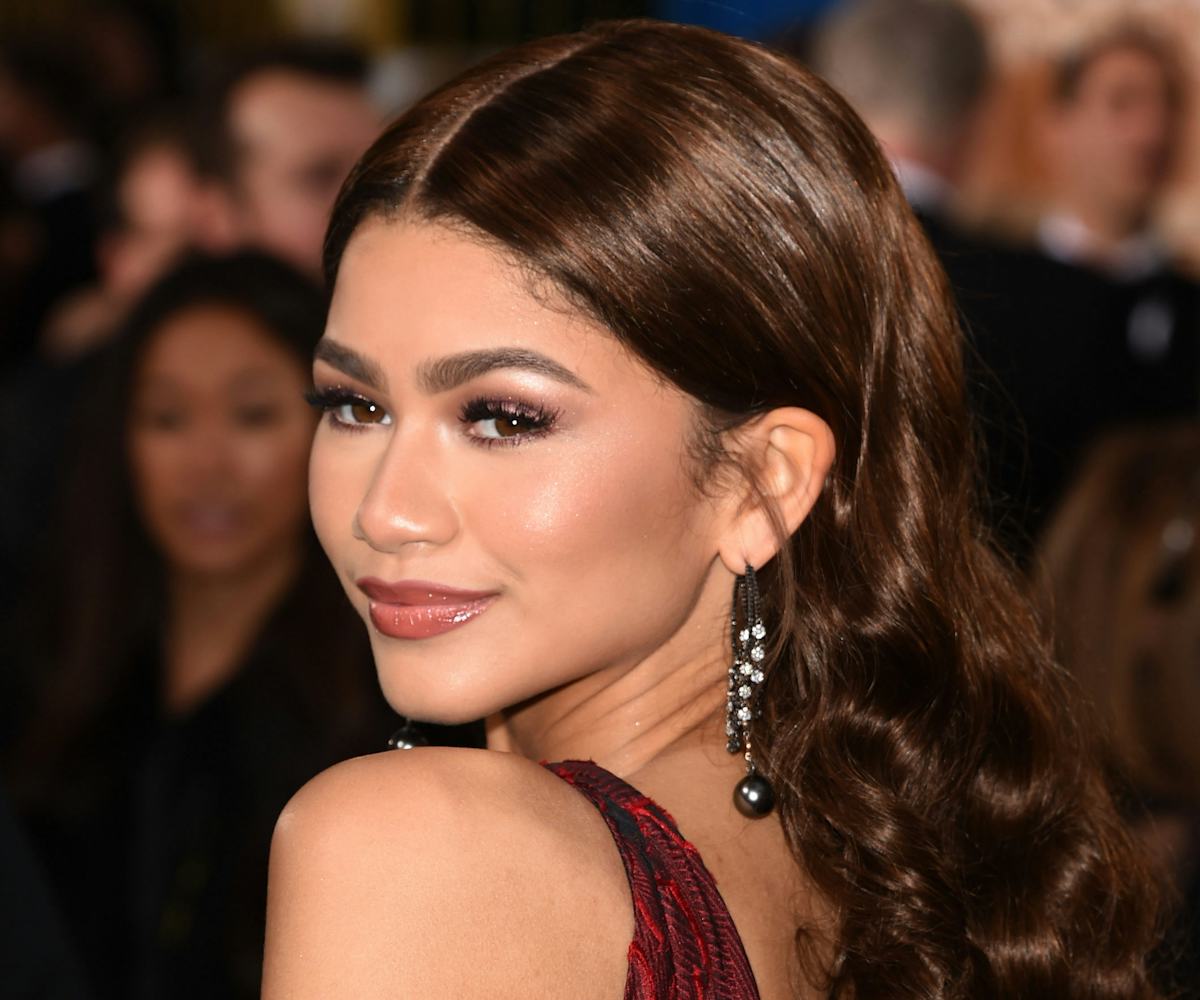 Photo by Jason Merritt/Getty Images.
The "Neverland" Video Is Zendaya Like You've Never Seen Her Before
she'll sweep you off your feet
It wouldn't be a new year without Zendaya Coleman having another breakout moment. Her latest role is starring in the music video for "Neverland" from Finding Neverland: The Album, the soundtrack to Harvey Weinstein's Broadway production of Finding Neverland. (The musical was based on the 2004 J.M. Barrie biopic that starred Johnny Depp and Kate Winslet, which was adapted from Allan Knee's The Man Who Was Peter Pan play from 1998.)
Released last June, the compilation album also features Nick Jonas, Ellie Goulding, Christina Aguilera, Jennifer Lopez, Trey Songz, and John Legend. Oscar-nominated actor Bryan Cranston also co-stars in the Brad Furman-directed video with choreography by Dancing With The Stars alum Maksim Chmerkovskiy. 
"I am so excited to tell the story of Neverland through my own lens," Zendaya said in a press statement. "It was an honor to act alongside Bryan Cranston, and so great to reunite with (choreographers) Maks and Ian (Eastwood), who both helped bring a cool and edgier vibe to the video through their choreography. I hope my fans are as inspired by Neverland as I was inspired by Finding Neverland on Broadway."
Prepare to be swept off your feet by the captivating video, below.