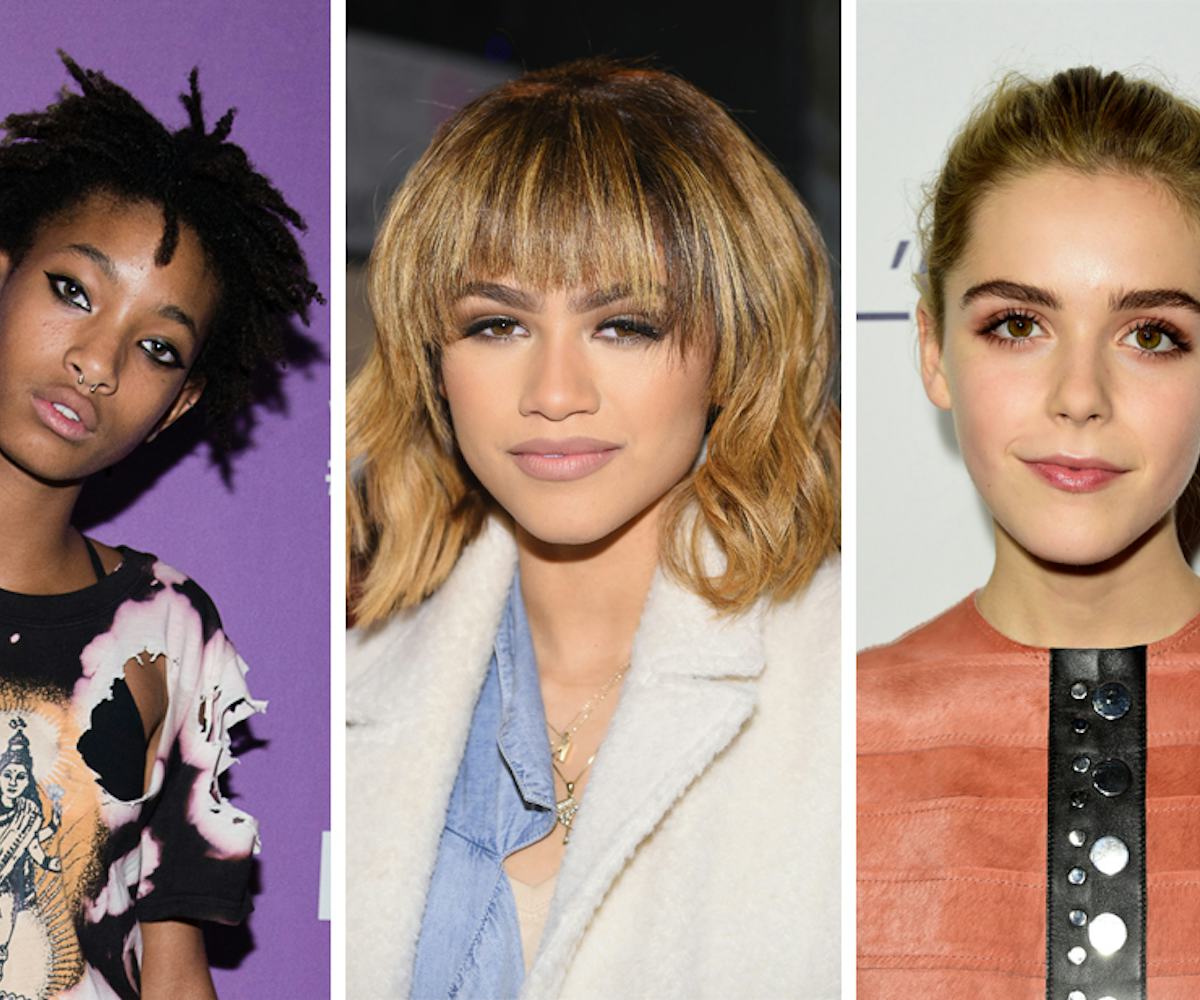 Photos by Dave Kotinsky, Michael Loccisano and Frazer Harrison/Getty Images.
Watch Zendaya, Willow Smith, And Kiernan Shipka's Touching Tribute To David Bowie
When you have a power trio of cover stars including Zendaya, Willow Smith, and Kiernan Shipka—which is exactly what W magazine has this month—you know you've got to do something special and memorable. Blessedly, that's exactly what W was thinking too when they came up with the idea for the above video featuring all three celebs.
To mark the passing of music legend and global inspiration David Bowie, W and editor Lynn Hirschberg collected their cover stars and had them run through their own, personal versions of the Thin White Duke's classic "Changes." Perhaps in keeping with the theme of the song, the video intercuts between Zendaya's dramatic reading of the lyrics, Shipka's a capella musical rendition, and Smith's frankly adorable and touching line readings. Each star gives us a little look at themselves and what Bowie meant to them by doing nothing than reading the words he wrote.
It's fitting that this actually quite charming video comes two months to the day that we lost the irreplaceable talent. Though the tributes to him keep coming in at a steady pace, today's latest ode to his memory is notably less somber—though no less touching—than those that have come before it. Perhaps we're reaching the stage when we can look back and smile instead of cry. Certainly, this video had us grinning.