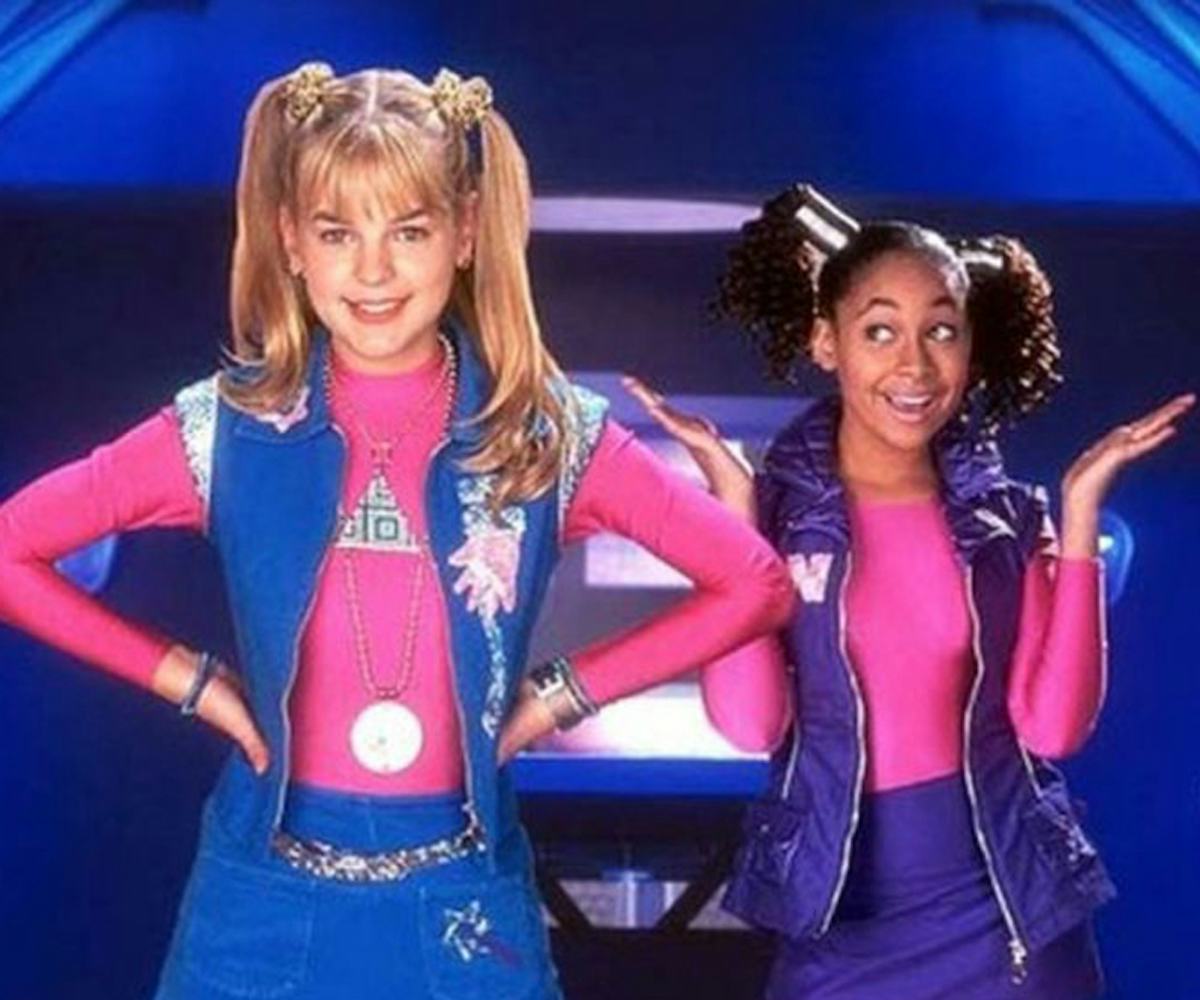 Photo courtesy of Disney Channel
'Zenon: Girl of the 21st Century' Might Be Set For A Comeback
Back in 1999, Disney Channel changed the world as we knew it with the release of Zenon: Girl of the 21st Century. For five years, the beloved action comedy franchise took viewers on an unforgettable adventure through the galaxy where being a teenager ranked as the greatest challenge of them all. Now, our favorite space cadet might be heading back to the screen with her own television series. 
Gary Marsh, president and chief creative officer of Disney Channels Worldwide, told Entertainment Weekly about the pending possibility of the trilogy making the transition to television after all these years.
"I want to say it's one of our great frustrations, but it's unusual that none of them have ever turned into series," he said. "I have no good reason why. Some things just have a life of their own and live in a certain space. The ones that had staying power, from a storytelling perspective, we created sequels and threequels."
There's no telling what the plot would be for a revival, but who wouldn't love to see Kirsten Storms and Raven-Symoné reprise their iconic roles? We also have to know if Zenon Kar ended up with Prota Zoa. In Marsh's own words, "That world can go anywhere... There's no limit."
While there is no official confirmation on the development, this information still beams us up. Fingers crossed that a TV adaptation will be in progress in the not-so-distant future!