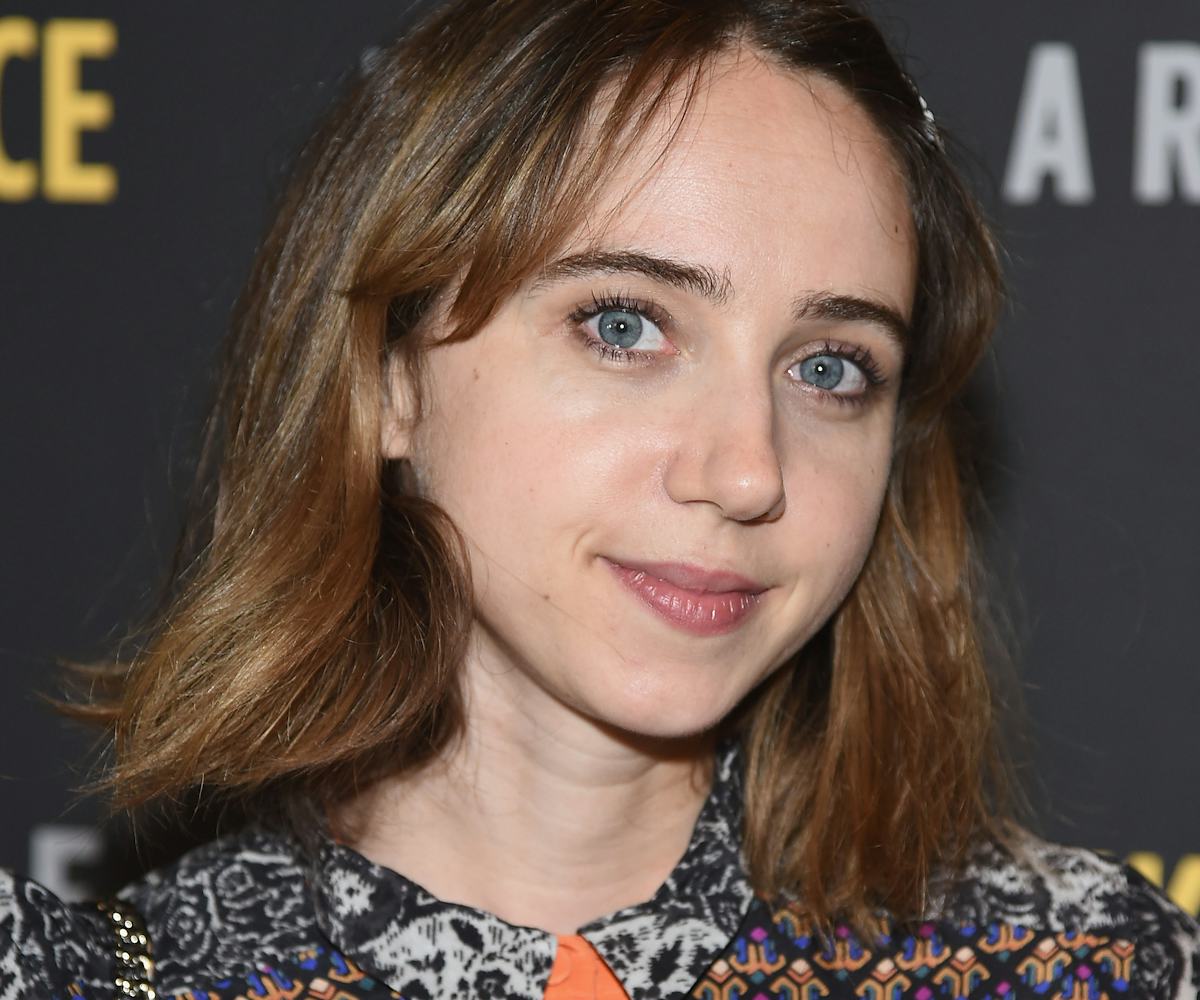 Photo by Michael Loccisano / Getty Images
Zoe Kazan On 'The Monster,' Speaking Out, And What She'll Miss About The Obama Presidency
"We have to stop saying actors don't know anything."
When we spoke to Zoe Kazan last week, we asked her what was scarier: her new horror movie The Monster, or the prospect of a Donald Trump presidency. "Trump presidency, no question, no doubt," she said without hesitation. "There is nothing scarier to me." That was on Tuesday, and Kazan was getting ready to spend the rest of the day making phone calls, trying to get out the vote for Hillary Clinton. Kazan, an ardent Clinton supporter who had voted earlier that day, was feeling hopeful (we hope she still is), and was happy to talk about the film as a welcome distraction.
In The Monster, the 33-year-old actress stars as a young mother who gets stranded on a deserted road with her daughter, only to be stalked by a mysterious and terrifying creature. The movie, directed by Bryan Bertino (The Strangers) is a taught, compact thriller and features one of the most visceral performances of Kazan's career. We spoke to Kazan about making the film, using her platform to speak out, and what she'll miss most about the Obama presidency. 
How did voting feel?
Very emotional. Unexpectedly emotional. I burst into tears when I did my ballot. I was not expecting to feel like that. But it hit me, getting to vote for a woman for president, and that she has a good chance of winning. All of the women that came before us and they fought so hard for everyone's right to vote, I just felt so filled with joy.
What do you think separates The Monster from your more traditional monster film?
I think there are so many super intelligent films in the genre. I hope that it follows in the footsteps of Bong Joon-ho's The Host or other horror films like Don't Look Now or Carrie or Repulsion or The Exorcist. I really think our intention was to make a film that spoke emotionally to the audience.
Is it difficult to channel the kind of visceral fear that you do in the film? Or did the director create an atmosphere on set that facilitated that?
I don't know about other sets, but on this one I just feel like we were really challenged. We had very little time because we had very little money, and we had a lot of physical challenges. A million things went wrong, like many more things than you could possibly imagine. The car caught on fire at one point, our windshield wipers broke, one of the cars became unusable, and there was also the challenge of shooting nights. I got really sick and so did Ella [Ballentine]. It was tough, and because of that, to be that stressed out physically, it took me two months to recover and my back was a mess. I don't like getting massages and I got multiple multiple massagesbecause my back kept going into spasms. It was really tough on my body and if I ever read a script that has the same conditions as this I will pass because it's too much.
You give an amazing performance in this film, but somehow it's not received with the same kind of admiration as it would if it was a drama. Do you think genre movies sometimes don't get the love they deserve?
I think that's probably true in a way. I think a lot of the movies that I really love in this genre are films where there are really strong female performances in it. That's true with genre movies across the board. Comedy isn't taken as seriously. I think we sort of marginalize genre films as an industry. I don't know about award stuff but I think in general, we think of those films as less serious. To be totally frank, Under the Skin was by far my favorite film of last year and I thought Scarlett Johansson's performance wasn't taken as seriously because it was genre.
When an election as important as this one rolls around, do you feel thankful to have the kind of platform that you have, so you can campaign for what you believe in?
Right now, it is the only thing that I feel like my Twitter is good for. I don't have much interest in being on Twitter for self-promotional reasons. I feel uncomfortable with it, I don't feel like I have a relationship with that. But being able to use it when the attention is on me to do some good in the world, it feels like the only thing that is worthwhile. I also feel like, for a long time, actors are really encouraged to be quiet, politically, even thinking back to when Maggie Gyllenhall talked about 9/11 and how we should look at our own complicity in what happened, and then people attack the hell out of her. I think culturally, we have to stop saying actors don't know anything. Maggie's a grad of Columbia University and I graduated from Yale. I'm pretty well informed and pretty smart. For a while I felt like I shouldn't speak up like that because people didn't want to hear it or because they think I'm uniformed, but I'm not uninformed. What really matters is being able to speak your mind, especially if you've done your research and you know what you're talking about.
What are you going to miss the most about the Obama presidency?
I think he's been a wonderful president. There are a lot of things I can talk about on a policy level and if Trump wins, I can't tell you how many things I'm going to miss about an Obama presidency. I will say that I love hearing him speak. I feel like his mind is so interesting and a lot of people talk about how inspiring his speeches are and that's true, but I feel really engaged by his professorial-ness, how well-informed he is, how careful he is when talks. And on a totally superficial level, the image of a black man and a black woman and their beautiful daughters as our first family, and what that means, what that must mean to the people of color in this country and what that means to me as someone who grew up in Los Angeles, right in the middle of the Rodney King riots and the O.J. Simpson trial and as a citizen of this world, as someone lives in a very multicultural community, I think having our first black president, that is something that I will miss, and I can only hope that he is followed by our first female president, our first Muslim president, our first Jewish president, our first Hispanic president, our first Asian president, I think that these barriers coming down is incredibly important and I will miss the image of seeing them together.  
The Monster is now in theaters and On Demand