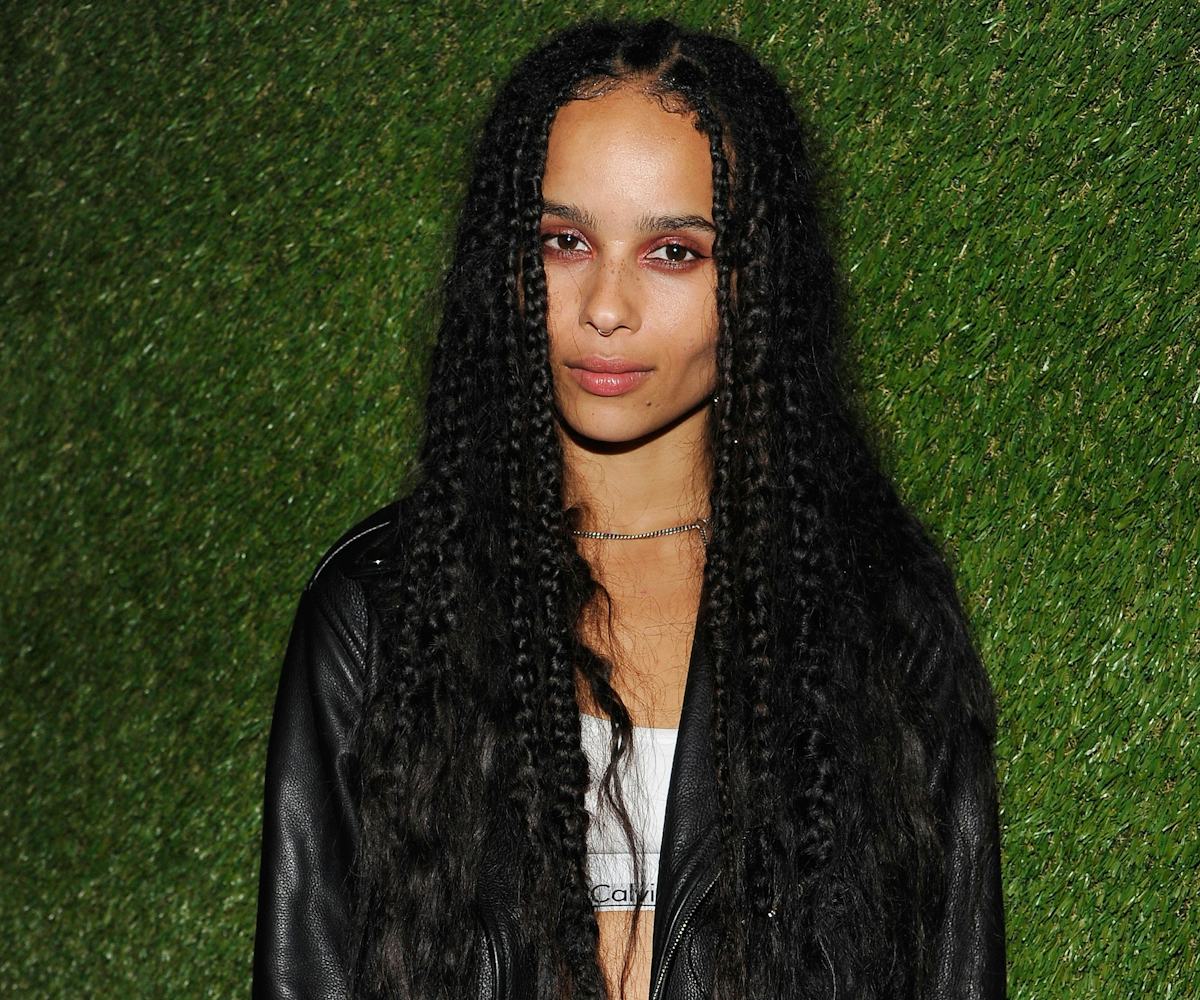 Photo by John Sciulli/Getty Images
Zoe Kravitz Snagged A Feature In Balenciaga's SS16 Campaign
Zoe Kravitz is a woman of many skills, and with great talent comes even greater opportunities. The latest gig for the actress/singer/model is a seemingly small feature in Balenciaga's spring/summer 2016 campaign. While it makes sense since to see Kravitz represent the luxury brand in this format since she walked on the runway for the collection during Paris Fashion Week, it turns out that she's not the main focus in the first advertisement that is running online and in print. Anna Ewers—longtime muse of Alexander Wang and current holder of the model of the year title—is also included in the frame, but they are barely recognizable with their tiny, zoomed-out appearances.
If anything, this serves as a preview of what we hope contains more up-close shots. The fashion house has yet to make any official announcements regarding the SS16 campaign, but we're definitely pleased with what we have been shown so far. Take a glimpse at the advertisement, below.
Photographed by Stephen Klein
UPDATE 1/14/2015 10:00AM: More photos from the campaign have been released!
Photographed by Stephen Klein
Photographed by Stephen Klein
Photographed by Stephen Klein