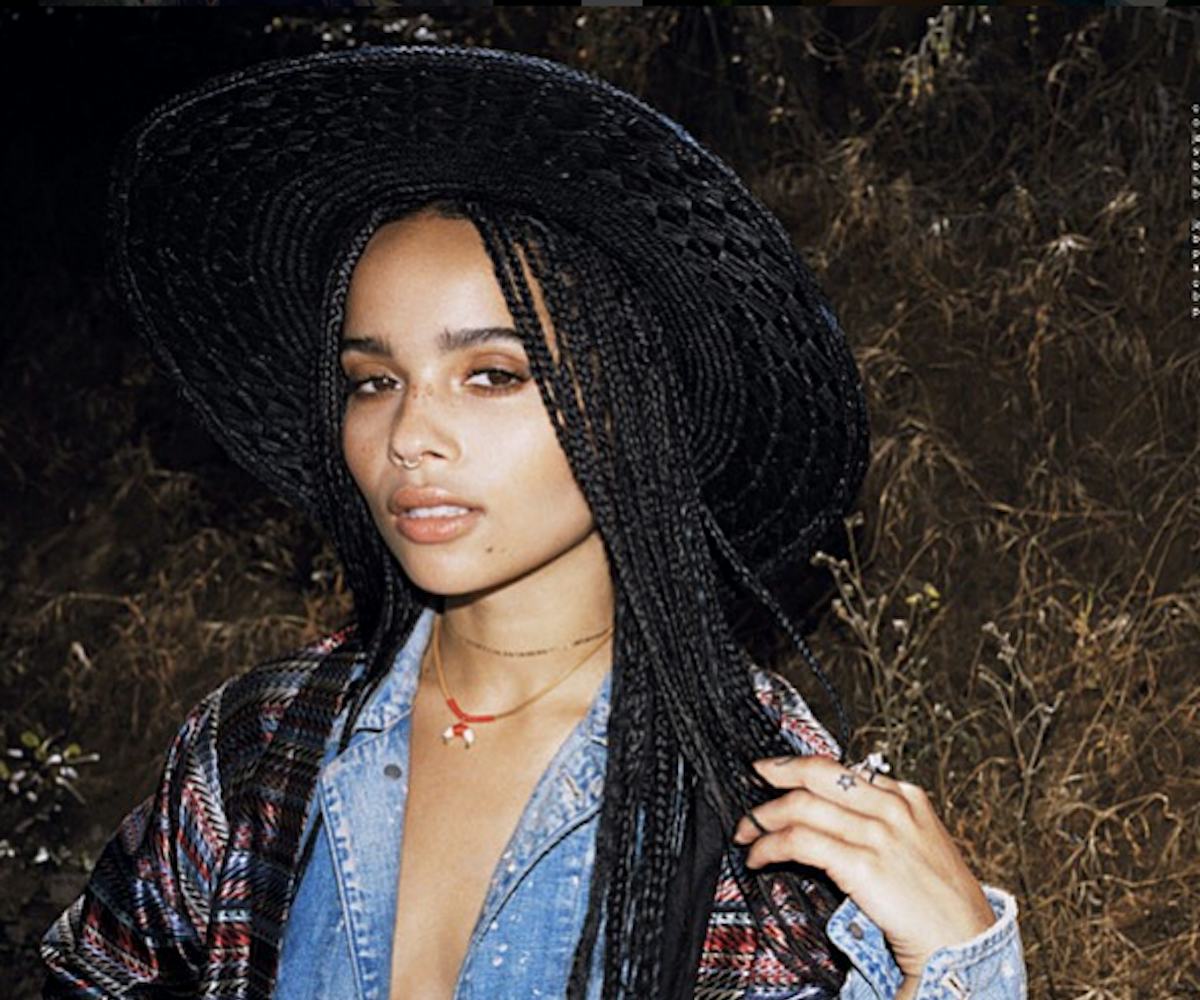 Photo via @zoeisabellakravitz on Instagram
Zoë Kravitz Was A Golden Goddess In Kanye's '808s & Heartbreaks' Performance
With the Hollywood Bowl at his disposal, Kanye West was able to transform his 2008 album 808s and Heartbreak into a mystical performance art piece, featuring none other than former NYLON covergirl Zoë Kravitz looking like a literal goddess.
With her face covered in gold foil, the singer and actress took to the stage while cloaked in a sheer, angelic cape. Though she did not have a major part in the spectacle, she stood posed like a heavenly onlooker. And amidst the magic and chaos of the show, she may have been missed by some audience members—but Kim K. and Lorde were both sure to give their Instagram followers a glimpse at the star.
Kravitz later posted a 'gram of her own, thanking Kanye for allowing her to be a part of the concert. Even if we couldn't be at the Hollywood Bowl show ourselves, Kravitz's gold face mask will be giving us beauty inspiration for days to come. Halloween costume, anyone?