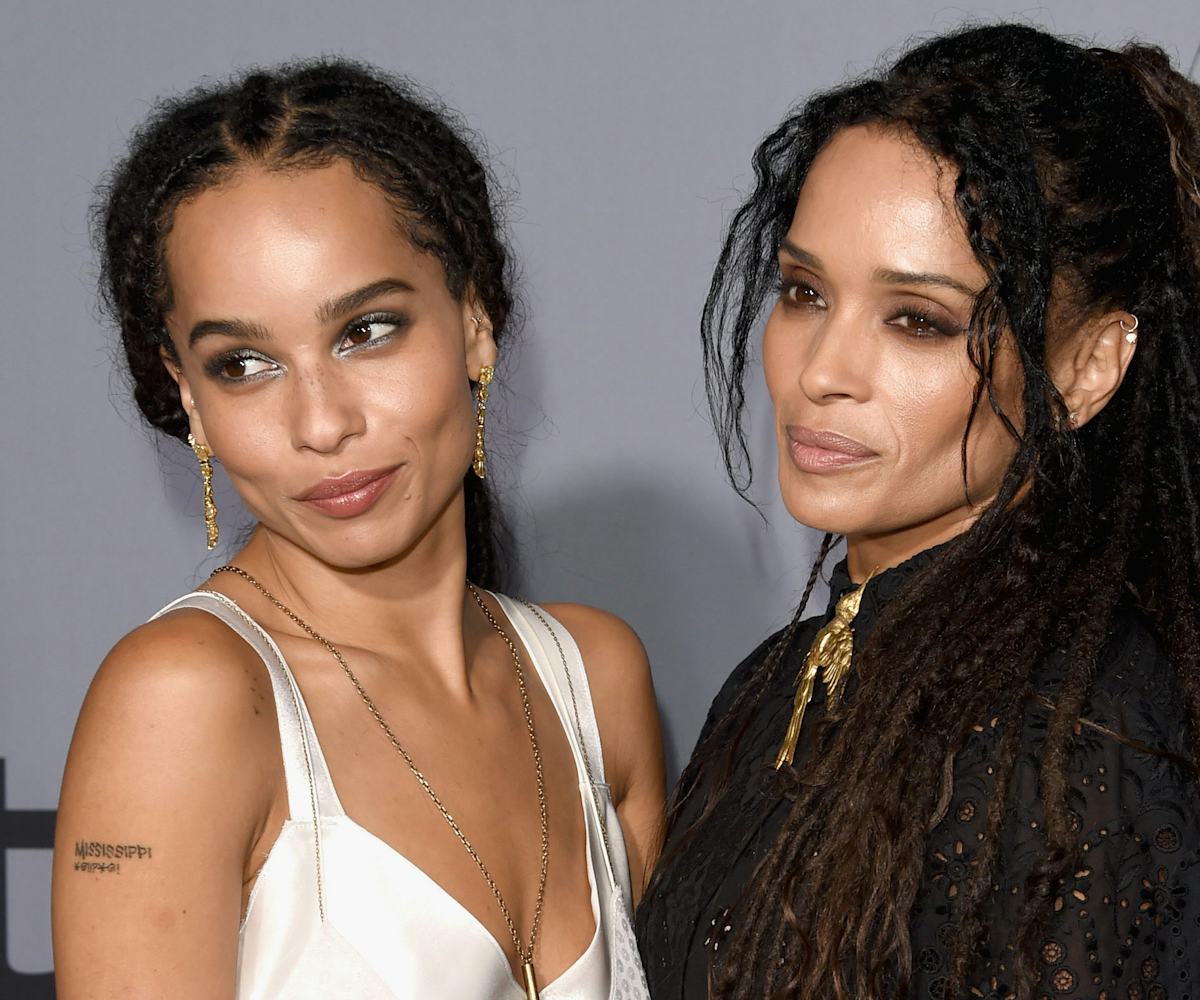 Photo by Jason Merritt/Getty Images.
Zoe Kravitz and Lisa Bonet Star in Calvin Klein's New Campaign
Mother-daughter duos have always been a hot topic in the fashion industry, and Calvin Klein is the next brand to take note of this with its latest jewelry and watch campaign featuring none other than Zoe Kravitz and Lisa Bonet. (I mean, if you really want to make your product shine, the only logical step is to display it on two diamonds.) Last week, we were raving about Kravitz appearing in the Balenciaga's SS16 campaign despite the fact that we could barely see her. The Calvin Klein advertisement has the pair front and center as they share the black and white frame. 
Three of our favorite things in one stunning image? It's almost too good to be true, but it's real! Now that's what I call next level awesomeness. Other dynamic duos featured in the CK campaign are Xiao Wen Ju and Kim Woo Bin, Tilda Lindstam and John Hein, and Will Peltz with Kenya Kinski Jones. Overall, it's refreshingly diverse.
Take a look at all of the advertisements here, and watch the official campaign reel, below!