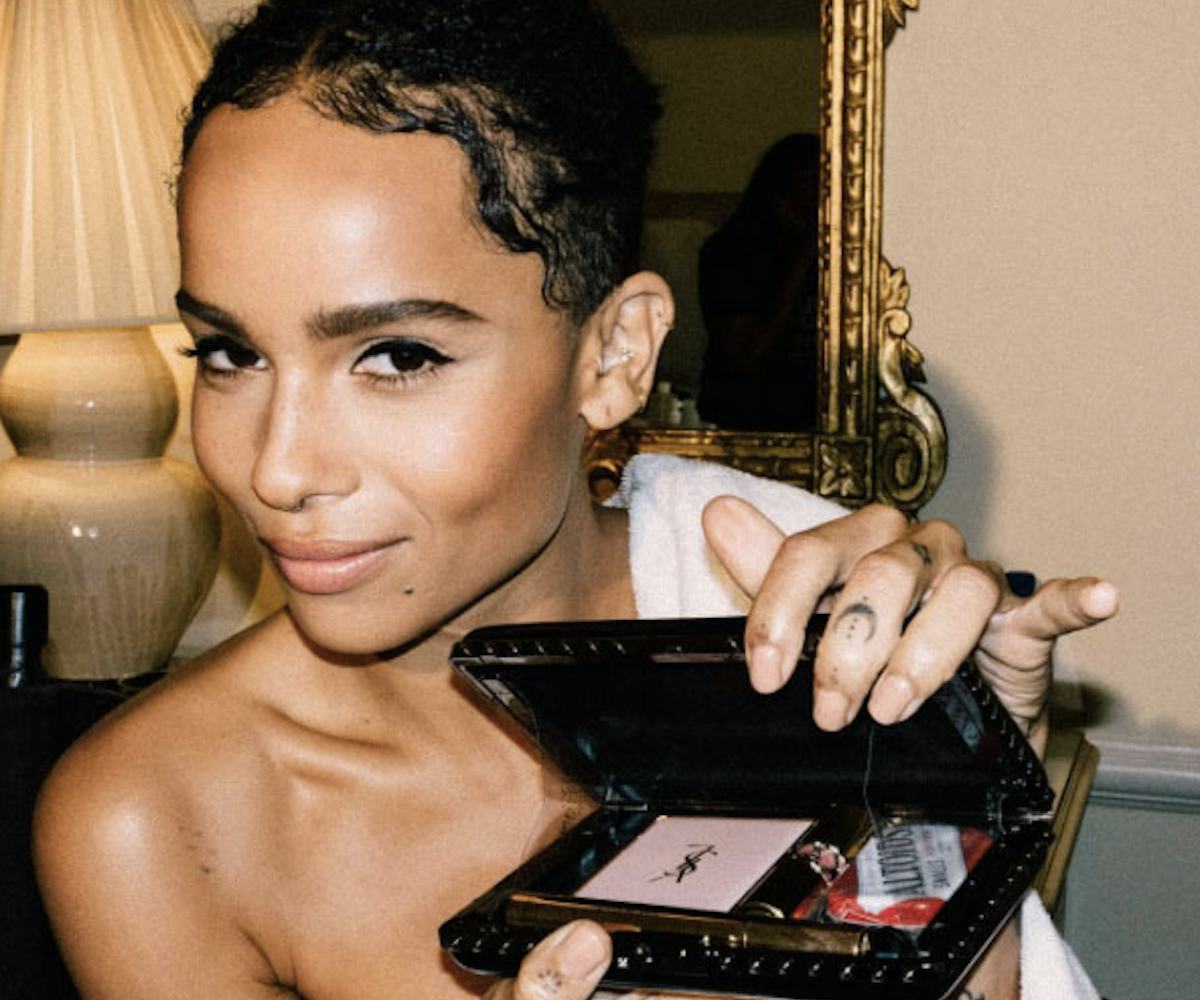 Photo via @yslbeauty/Instagram
Zoë Kravitz Is Officially The Muse Of YSL Beauty
Even though Zoë Kravitz has been teasing her involvement with Yves Saint Laurent Beauty since the Met Gala, the brand has kept a tight lip on making any announcements until this weekend. Now, the YSL Beauty muse is Instagram official and we are beaming with excitement about what's in store.
One of YSL Beauty's IG posts was captioned with the following statement: "Introducing U.S. YSL Beauty muse: Zoë Kravitz. The coolest Instagram icon you want to follow and emulate right now. We are so excited to share the news with our followers, although we won't spoil all the surprises of this new collaboration! Spoiler: a video project, some music and lots of makeup looks."
Given her appeal to a cooler demographic with a background in music and film, appointing Kravitz as the face of the brand was a no-brainer. The fact that the Lolawolf frontwoman is a legitimate fan of the French fashion house is even better, though. "YSL Beauty has always been one of my favorite brands," Kravitz said in a press release. "Nothing is forced, nothing is fake, but everything is bold, strong, and unafraid. I'm very excited to work with this legendary and timeless company." 
Stay tuned for more!