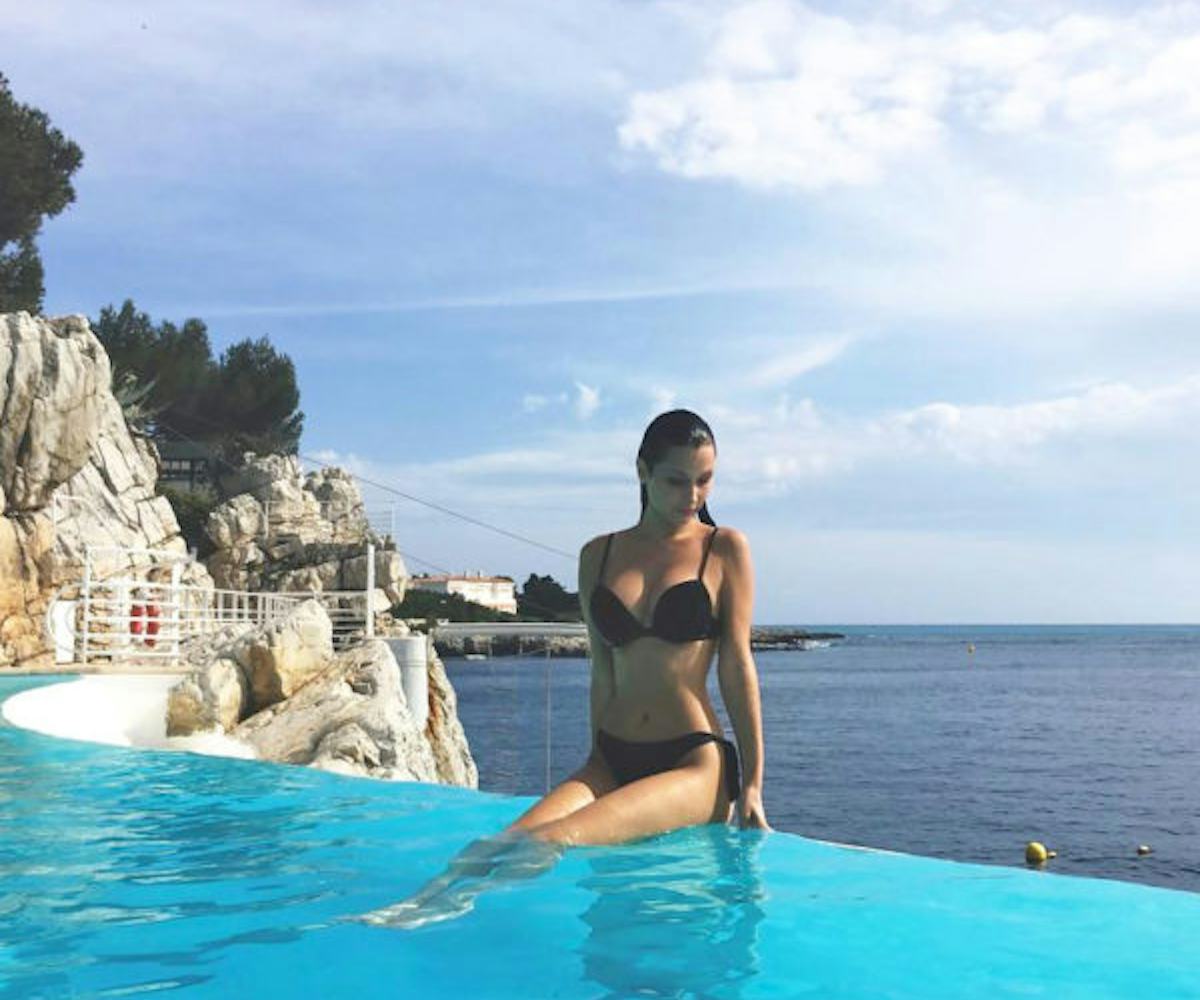 Everything Your Bikini Waxer Wishes You Knew Before Your Appointment
From our friends at The Zoe Report
Curated by Rachel Zoe and her team of editors and stylists, The Zoe Report is not only your stop for all things fashion and beauty but all-around lifestyle as well. Check out their site for everything from shopping tips to dating advice, to the latest in celebrity news.
If you've never gotten a bikini wax before, chances are you keep putting it off because you just don't know where to begin with preparations. Trust us, not knowing the basics can be seriously embarrassing. So to make sure you're completely clued in before your first—or next—appointment, we tapped the one person who has seen it all. Here, get the best expert tips from Nandi Wagner, the lead esthetician at Bliss Soho and we promise you'll feel 100 percent comfortable (well, sort of) knowing that things are up to par down there. Whether you're a seasoned veteran or a rookie on the bikini wax scene, listen up.
[RELATED: How To Give Yourself An Amazing At Home Manicure]
Don't Go After Happy Hour
"I recommend not drinking before any wax service. Alcohol is a vasodilator—it thins your blood, making it easier for you to bleed during hair removal. Instead of drinking a glass of wine for courage beforehand, save it as celebration for braving your first bikini wax."
Know How To Hit Refresh
"If you don't have time to run home and shower after a long day at work, don't worry. At Bliss we provide our waxing clients with cleansing towelettes to freshen up before any service—most spas and salons do the same. Call ahead and ask if your salon or spa offers the same amenities or pack your own freshening wipes just in case they don't."
Realize That Length Matters
"Ideally, the hair should be at least a quarter of an inch in length in order for the wax to grab it effectively. It usually takes about 10-14 days post-shave to reach that length."
Be Strategic With Scheduling
"Take into consideration your schedule for the hours following your appointment. Got a hot date in the evening? Try to get your wax done early in the day. Going away of vacation? Schedule your wax a couple of days before your leave. To prevent additional irritation or discomfort, I recommend waiting at least 24 hours before swimming—it takes about that long for your pores to close & return to normal post-waxing."
Have A Style In Mind
"Be sure to come in with an idea of the 'style' you'd like. The most popular looks are the triangle and landing strip. Features like the shape of your hips and the density of your hair are factors to consider when choosing what style is right for you. Your esthetician should consult with you at the beginning of your service about what shape you'd like and what looks best on you. And just so you know, not all styles require a rear wax. In the treatment room you're the boss. You tell us what you want and we can personalize the service to fit your needs."
Be Mindful Of Your Cycle
"Women are most sensitive the week before & after their period. Schedule your wax for 5 days before or after just to be safe. If you're always prone to sensitivity, pop an ibuprofen about thirty minutes before your service."
Know How To Prevent Ingrown Hairs
"The most important thing to remember is to exfoliate and hydrate in between waxes to prevent ingrown hairs. Exfoliation keeps dry skin cells from forming over the hair follicles so the hair doesn't become trapped, which will later lead to inflammation. Hydrating also keeps your hair soft, making subsequent hair removals easier and less painful."