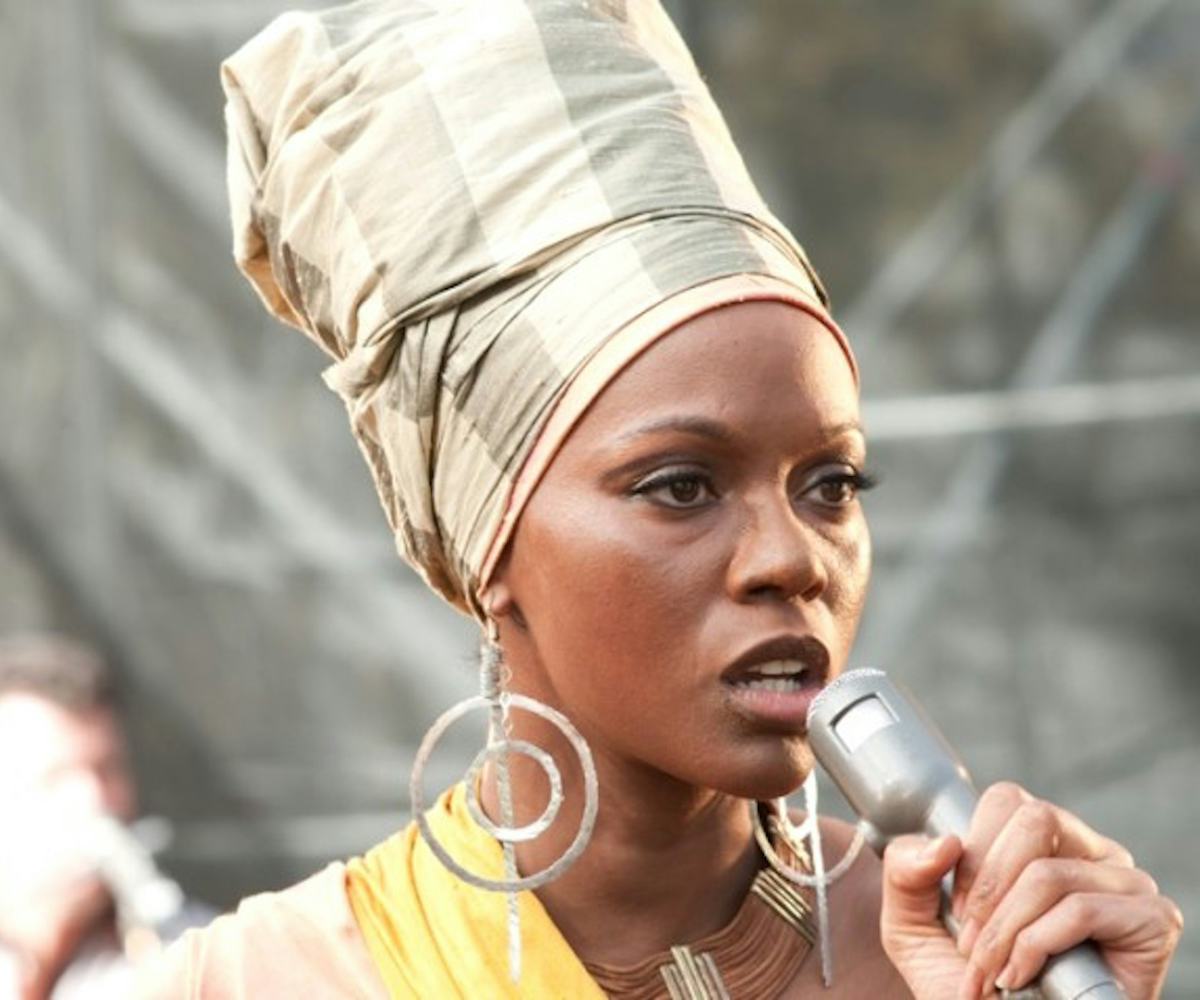 Image Via Londinium Films
The Trailer For The Zoe Saldana Nina Simone Biopic Is So Problematic
The trailer for Nina, the Nina Simone biopic starring Zoe Saldana as the tragic, talented musician, is out and it is just as flawed and problematic as we hoped it wouldn't be.
Since the moment Saldana has been confirmed for the role, we—and just about everyone with a computer and access to the Internet—has had their doubts and misgivings about this project. The public asked how someone as strikingly beautiful as Saldana could play a woman who spent so much of her life fighting against the fact that many in her industry felt like she did not have the looks to be a star. They asked how a woman of Dominican and Puerto Rican descent could portray an African-American icon. They asked if Saldana—who is by all accounts a great person with a nice screen presence—had the chops to bring one of entertainment's most complex and troubled personalities to life. They asked if this non-documentary movie—or any non-documentary movie—could do justice to this flawed, fantastic woman?
Welp, the trailer has all the answers and they are not looking good. Not only does Saldana look frankly bizarre as Simone under all that makeup, but the movie itself seems overblown and melodramatic. It is, however, hard to blame Saldana for all this. After all, she's simply playing one of her heroes—no actor would turn down the chance to do that. 
Rather, let's look at the producers and the larger system that required a famous, beautiful face to get financing for this project. Let's look at an industry that has made a profitable business out of taking three-dimensional lives and turning them into two-dimensional products. Let's look at the fact that perhaps not every legendary performer or historical figure needs a biopic when a documentary (such as the Oscar-nominated What Happened, Miss Simone?) could do a better job. Let's take this as a lesson on what needs to be fixed in Hollywood rather than a chance to criticize an actor. Oh, and let's not watch Nina.