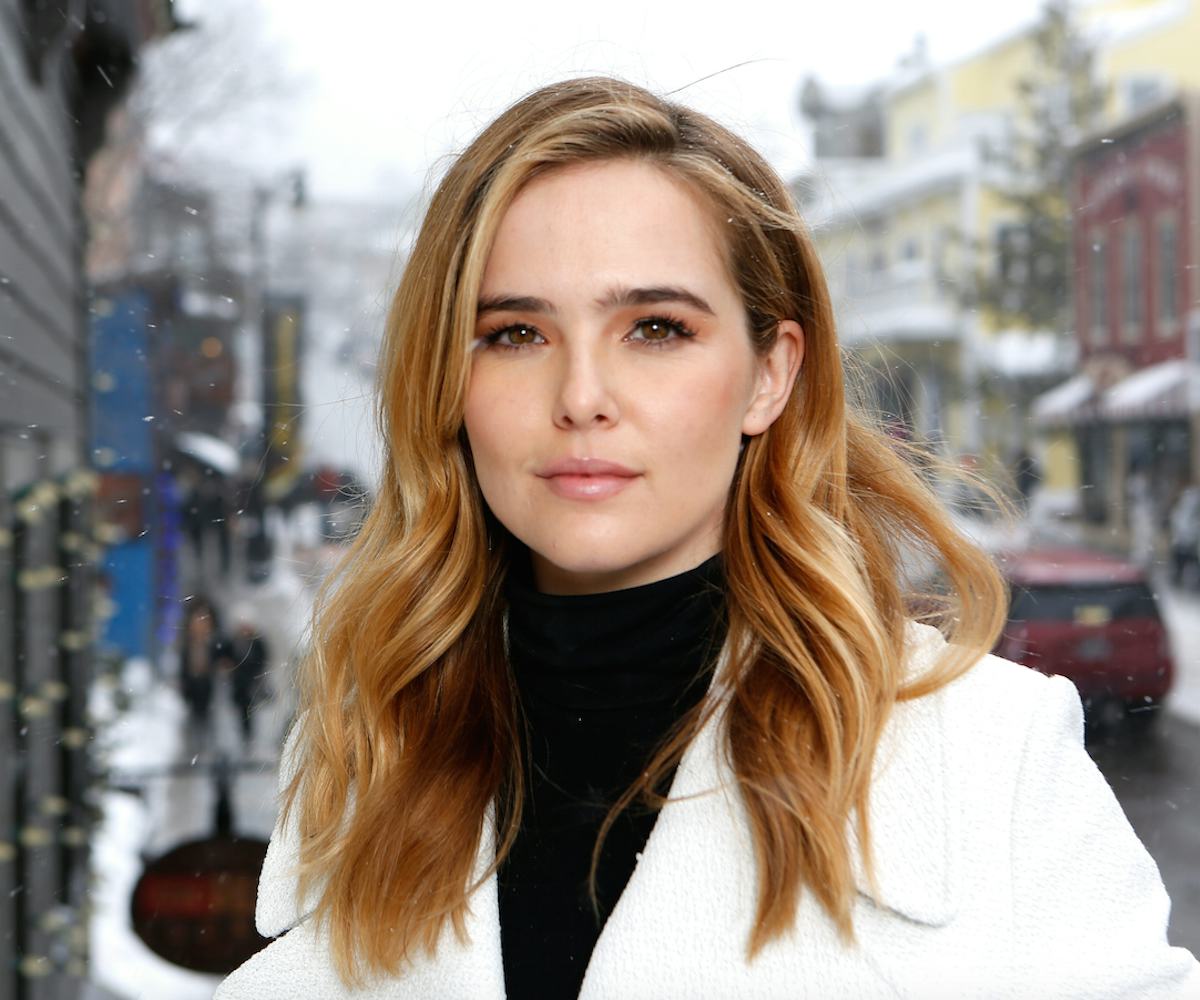 Photo by Rich Polk / Getty Images
Catching Up With A Very Busy Zoey Deutch At Sundance
The actress was in Park City promoting two movies.
Few people had a busier Sundance than Zoey Deutch, who was in Park City promoting two very different movies, but who still found the time participate in Saturday's Women's March. Earlier in the week, under sometimes punishing snow, Deutch debuted Before I Fall, a stylish YA drama from indie auteur Ry Russo-Young based on the novel by Lauren Oliver, about a girl forced to relive the last day of her life, over and over again until she makes certain moral choices and rights some wrongs. It marks the 22-year-old actress' first headlining role, and when it hits theaters on March 3, audiences can expect to see why Deutch's career trajectory is accelerating quickly.
Deutch's second film was director Danny Strong's Rebel in the Rye, and both she and costar Nicholas Hoult bounced around Main Street's many lounges to promote this story about the time in author J.D. Salinger's life when he was dealing with PTSD following his time in World War II, and tracking the catalysts that led him to write Catcher in the Rye. Deutch plays Oona O'Neill, who thanks to her famous father—the playwright Eugene O'Neill—was a New York celebrity by the time she was a teenager (O'Neill went on to marry Charlie Chaplin and have eight kids with him). We spoke to Deutch at the bustling PepsiCo Creators League Studio to talk about both of her films, the Sundance experience, andwhat it's like to  work with powerful women.
In Rebel in the Rye, you play Oona O'Neill, who's an historical figure in her own right.  
Yeah. A lot of people know her more as Oona Chaplin. Her father is Eugene O'Neill, the prolific and, depending on your opinion of him, slightly depressing writer. Her best friends were Truman Capote and Gloria Vanderbilt.
She was one of the original socialites.
One hundred percent, yeah. There's a pretty famous photo of her in the Stork Club drinking a glass of milk surrounded by people drinking martinis.
Why was that?
Because she was still in high school. You could draw whatever conclusion you wanted to, but in my mind it seemed like she was seeking attention in every place possible because her father had abandoned her.
What is her relationship to J.D. Salinger in the movie?
That Salinger doesn't have a shot with her, and he's not famous enough for her, he's not as known of a writer as he should be. But the whole movie is about Salinger and his journey of being an artist and how isolating success can be. I really only got to come in for a few days and watch Danny and Nick do some spectacular work.
Oh, so she's not his central love interest in the film? 
She is! She breaks his heart and is sort of the catalyst, one of the reasons, he starts writing Catcher in the Rye.
You're also here with Before I Fall, which was directed by the incredible Ry Russo-Young.
She's an amazing woman. I'm really proud of that movie and that character and I think more than ever it feels really relevant, a story about someone knowing their worth and knowing that what they do does matter, that they do have a voice.
Why do you say now more than ever?
Why do you think I say now more than ever?
You've been involved in activism in the past.
Yeah, I'm not really good at not saying how I feel.
So how do you feel right now?
It breaks my heart. I'm sure it will drive me insane but currently it's breaking my heart.
Did you participate in the Women's March?
Yeah, I did, here at Sundance. My mother [actress Lea Thompson] was in D.C. I wish I would have been there, but also, this is super exciting and I'm really grateful for the people who organized it. It was a neat experience.
You've said you hate the term "It" girl. What about drives you crazy?
It's less hate and it's more I don't understand it. I've never heard someone say "It boy." I've never heard "It guy," ever. And it is so non-specific. It seems like grouping people together.
Does promoting your films at Sundance feel more special than it normally does?  
Yeah, it does. I feel really excited to be here and to be able to celebrate art and light together. So often you're crammed in a small room when you're doing press, but this is so beautiful, and there are so many amazing people. You just walk down Main Street and you're like, "Oh my god, I'm your biggest fan."
Your mother has been an actress for a long time. Do you ever go to her for advice on how to navigate what can be a tricky industry?
I'm really lucky to be surrounded by a lot of powerful, brave, amazing women and female filmmakers, including Ry Russo-Young, who's a fearless leader. She works really hard. People say, "You're so talented." What does that even mean? I don't even know what that means when people say, "Ry you're so talented." It's more than talent. She works really hard and as a result of that work that she's put in, she has the confidence. You never saw her shout on set, you never saw a weak moment. You always saw her be brave, and she would command the set with a whisper.
Is it more satisfying to work with a female director?
One hundred percent. Any opportunity to work with powerful, brave, cool women. I love women. A woman who loves women.